Love writing? Like to analyse…well, everything? English Language and Literature allows you to be creative – not only through your fiction and non-fiction coursework – but also through the creative approach you can take in your analytical work. How? This multi-disciplinary course approaches analysis from both a linguistic and literary point of view. Word class? Sure. Imagery? Of course! This A Level differs from those focused primarily on literature by extending its coverage to explore non-literary and non-fiction texts. You can expect to study prose, drama, and poetry, but also a range of texts such as newspaper articles, online copy, and adverts.
Expert tutors
Creative opportunities
Breadth and variety
Innovative approaches to texts
Personalised support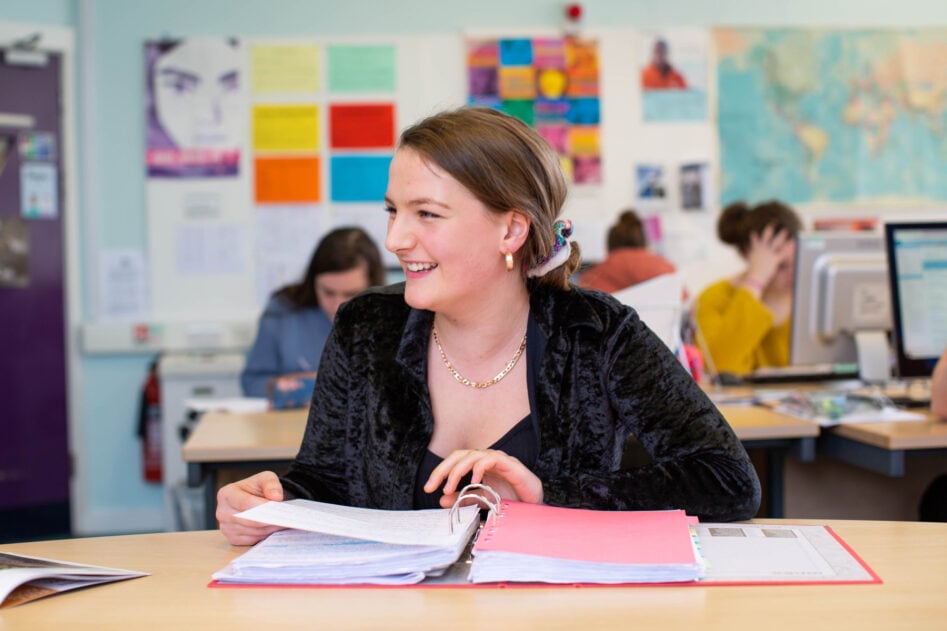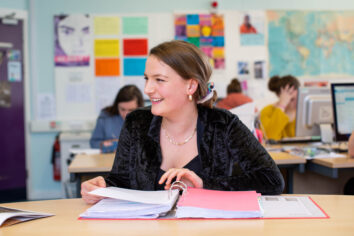 Innovative and creative approaches to texts
Our team of expert lecturers offer a range of innovative approaches to exploring both literary and non-literary texts. From exploring the different stage and screen versions of Hamlet to using texts as springboards for your own writing, you can be assured of an enjoyable, challenging and creative learning experience.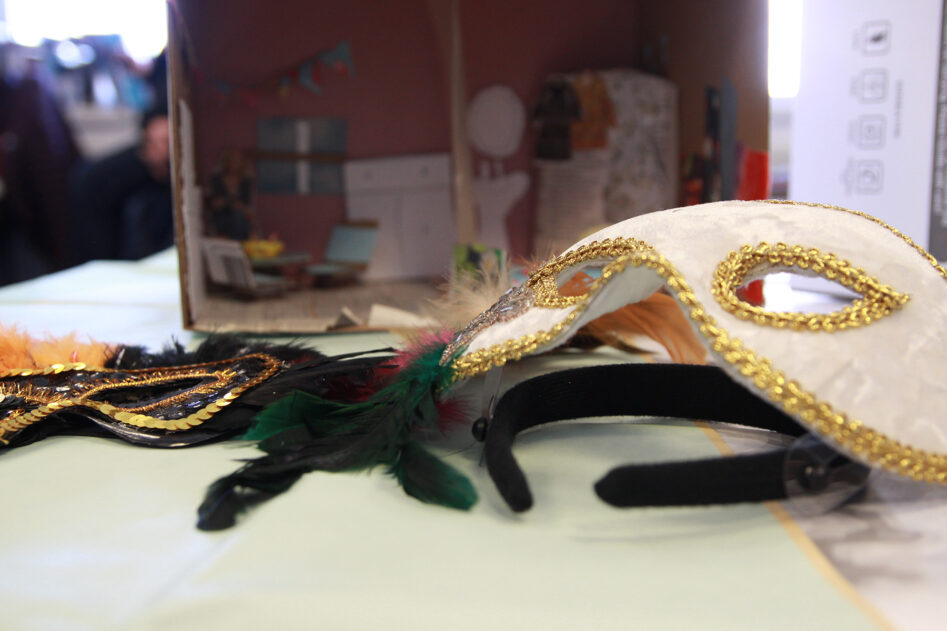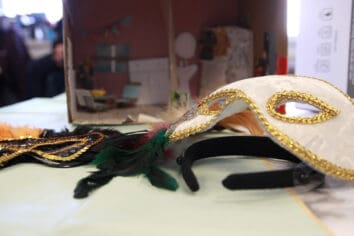 Enjoy breadth and variety
This course is not just about analysing literary texts. You will investigate non-fiction works from both past and present writers, whilst honing your creative writing skills via our coursework module. This varied approach means that no two lessons are ever the same!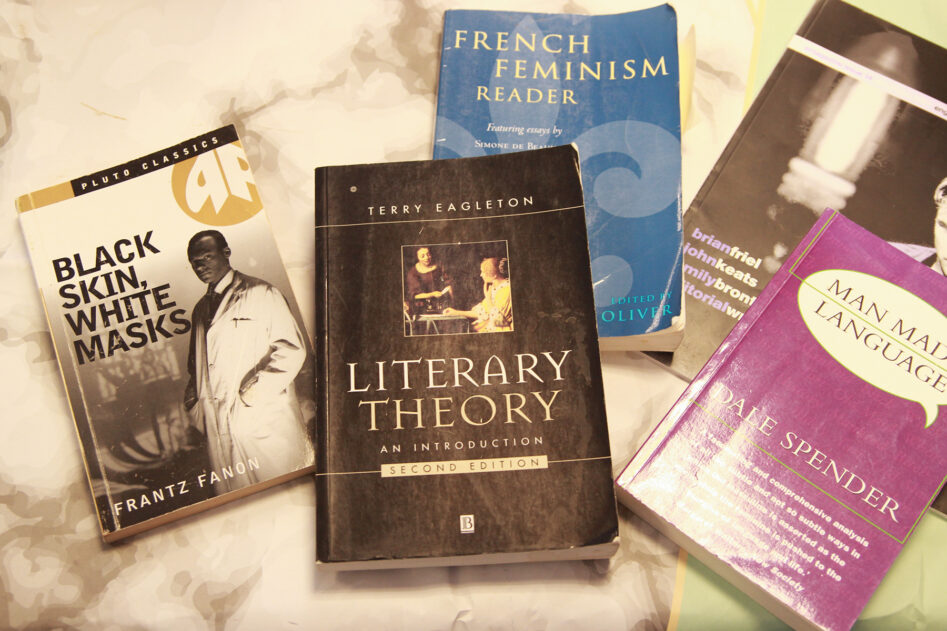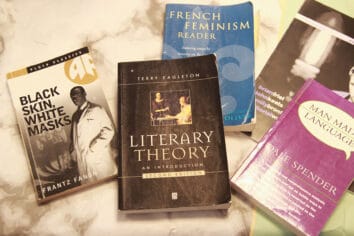 Develop transferable skills
English Language and Literature is a facilitating subject for many degree courses and is highly regarded by both universities and employers. The skills that you gain on this course are transferable to many future pathways, leaving you well equipped for the demands of undergraduate study and the world of work.
What Will I Learn?
Unit 1 – Voices in Speech and Writing
Anthology of non-fiction and non-literary genres
Tennessee Williams' play,A Streetcar Named Desire
Unit 2 – Varieties in Language and Literature
Focus on the theme of 'Society and the Individual'
Compare and contrast the novel A Room With a Viewby E. M. Forster and the play by Shakespeare: Hamlet
Unit 3 – Investigating and Creating Texts (Coursework – worth 20% of A Level grade)
One piece of fiction writing
One piece of creative non-fiction writing
Analytical commentary of both pieces
Unit 1 – Voices in Speech and Writing 
This component has an explicit focus on the concept of 'voice'. You will study how spoken voices are formed and written voices created in literary, non-literary and digital texts. You will study a range of texts from an anthology of non-fiction and non-literary genres and learn how to critically analyse these texts by comparing them with other, unseen, examples. As part of this unit you will also study the play A Streetcar Named Desire by Tennessee Williams. As well as learning terms to help you approach the analysis of language and literature, you will also explore the conventions and characteristics of these two genres and look at the significance and influence of the contexts in which texts were produced and received. As a result, you will learn from other disciplines in the course of your A Level – such as History, Philosophy and Sociology.
Unit 2 – Varieties in Language and Literature 
This component focuses on the ways in which different writers convey their thoughts or ideas towards a theme in literary texts. We will be focusing on the theme of 'Society and the Individual' and the novel A Room with a View by E. M. Forster and the play by Shakespeare: Hamlet. Your understanding of how writers use language techniques and literary devices to craft their pieces and communicate ideas or issues will be developed in this module – as well as your understanding of the historical and social context in which this literature was written.
Unit 3 – Investigating and Creating Texts (Coursework – worth 20% of A Level grade)
This exciting module allows you to express your creative writing skills through the production of two pieces of writing which have been inspired by your wider reading. You will submit one piece of fiction writing and one piece of creative non-fiction writing. You will then write one analytical commentary reflecting on your studied texts and the pieces of writing you have produced.
Read More
Where Will It Take Me?
English graduates have gone on to pursue Law, Medicine, Journalism, Business Management and Education, as well as careers in academia and the civil service, to name but a few. The course provides an excellent foundation for any degree which requires an essay-based subject, and compliments many other subjects well.
Assessment Arrangements
Formal assessment for the A Level is at the end of two years. There are two exams, one for each unit, and each worth 40% of your overall grade. Coursework is worth 20%. There will be regular assessments throughout the course and more formal end of Year One internal assessments to track your progress.
Entry Requirements
Five GCSEs at Grade 4 or above including a minimum of Grade 5 and 6 in English Language and English Literature (either way around). You should have an interest in reading and be prepared to analyse and study a range of texts.
Information & Support
To prepare for this course you should begin reading the core novel, A Room with a View by E.M.Forster. It is also beneficial to be familiar with a range of non-fiction genres. You may like to begin by reading one of the non-fiction texts below:
A Room of One's Own, Virginia Woolf
I Know Why the Caged Bird Sings, Maya Angelou
Into the Wild, Jon Krakauer
Narrative of the Life of Frederick Douglass, Frederick Douglass
Persepolis, Marjane Satrapi
The Autobiography of Malcom X, Malcom X
The Motorcycle Diaries, Che Guevara
Becoming, Michelle Obama
In Cold Blood, Truman Capote
Wild, Cheryl Strayed
Awarding Body: Edexcel
Do you have a question that we haven't answered so far? Talk to our admissions team. We're here Monday-Friday 8.30am-4.30pm.
What you could earn
Journalists, Newspaper and Periodical Editors
Authors, Writers and Translators
Speech and Language Therapists
Air Travel Assistants
Personal Assistants and Other Secretaries
Company Secretaries
Higher Education Teaching Professionals
Secondary Education Teaching Professionals
Annual openings in Cornwall
6
Annual openings in Cornwall
5
Annual openings in Cornwall
7
Annual openings in Cornwall
5
Annual openings in Cornwall
37
Annual openings in Cornwall
11
Annual openings in Cornwall
22
Annual openings in Cornwall
108