If you enjoy reading, analysing, and comparing literary texts, then this is the course for you. You will be introduced to Gothic fiction, which explores the dark extremes of human consciousness, and is used by writers to comment on and criticise the society in which they write. You will study texts such as Angela Carter's The Bloody Chamber, a series of creative reinterpretations of traditional folk tales, Mary Shelley's Frankenstein which explores the dangers of attempting to control the natural world, or Bram Stoker's Dracula, the original vampire novel. You will also study a play such as Tennessee Williams' 1940s drama A Streetcar Named Desire or Tom Stoppard's Arcadia, great poetry by Christina Rossetti, Milton, or Coleridge.
Additionally, you will explore a Shakespeare play such as Hamlet through close textual analysis and by comparing a variety of productions and interpretations of the play. You will also study John Webster's 17th century tragedy The Duchess of Malfi, which dramatizes a notorious contemporary murder story. You will also write two pieces of coursework based on the genres of drama, poetry and the novel. You will have a large degree of independence in your choice of texts and tasks (with guidance from your teacher).
Subject specialists
Engaging lectures
Variety of texts
Independence fostered
Focus on context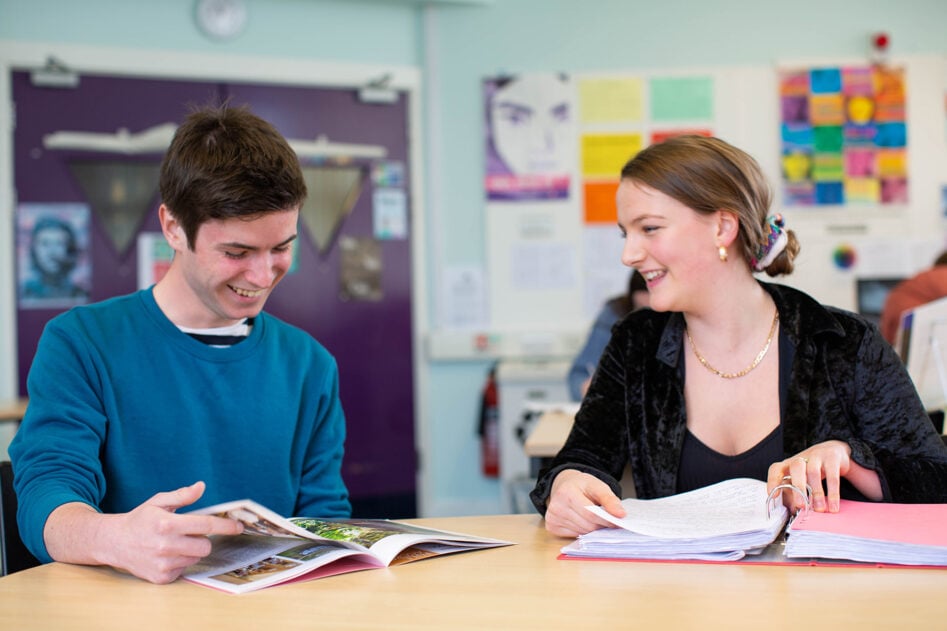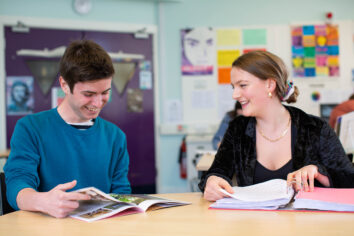 We ensure that the course offers you the opportunity to study texts from a range of genres, from the traditional works of Shakespeare to more modern texts; these will challenge the way you view literature and the world around you.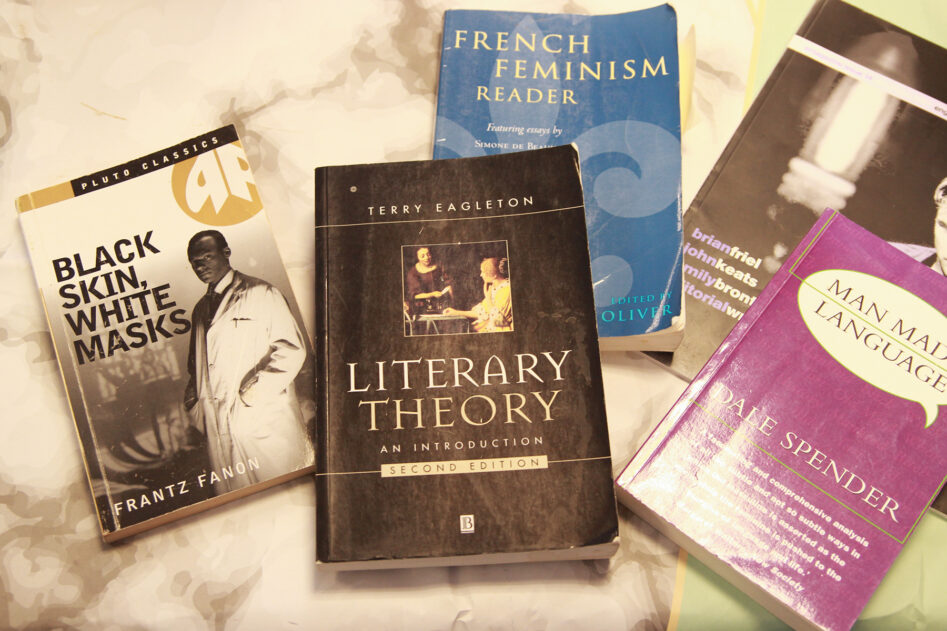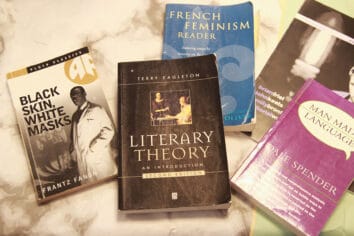 We encourage all students to read widely beyond the course and we aim to foster independence. We want you to leave the course with both an enhanced understanding of literature and a love of reading.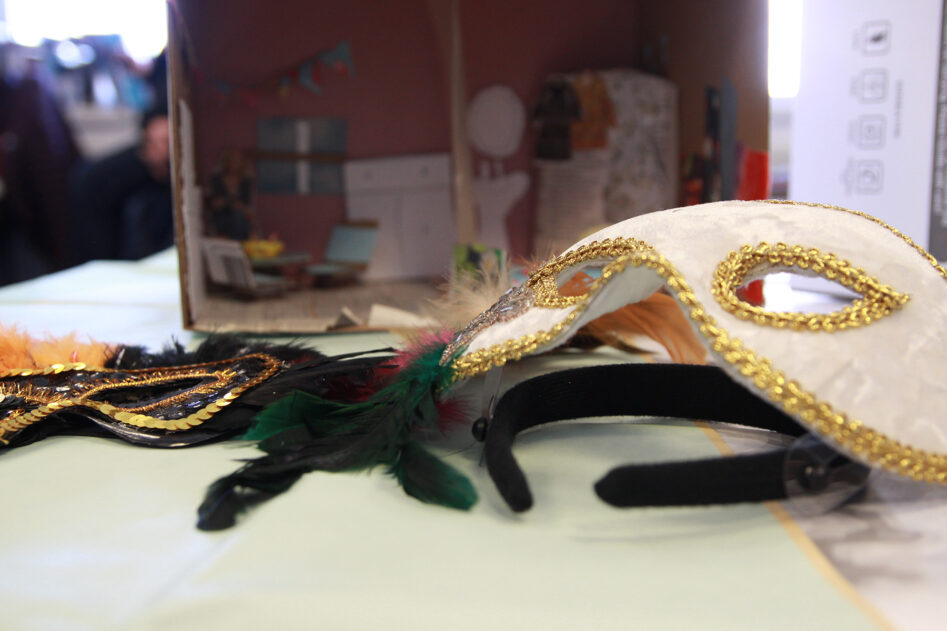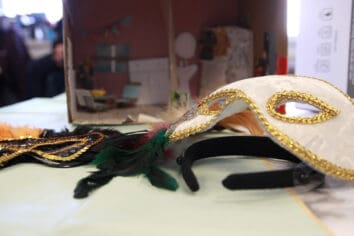 You will be encouraged to explore texts in their socio-historical and political contexts; from Renaissance attitudes to magic to the recent political upheavals of the 20th and 21st centuries, you will learn to appreciate Margaret Atwood's statement that 'context is all'.
WHAT WILL I LEARN?
Drama and Poetry pre-1900 (examined unit – 2 hr 30) 40%
Section A: exploration of Shakespeare's 'Hamlet'
Section B: comparative study of poetry and drama: 'Selected Poems', Coleridge, or Christina Rossetti or Milton Paradise Lost
Comparative and Contextual Study (examined unit – 2 hr 30) 40%
Section A: analysis of an unseen Gothic extract
Section B: comparative study of 'The Bloody Chamber', 'Frankenstein' and 'Dracula'
Content of Literature post 1900 (coursework) 20%
Assignment A: close reading of an extract from Tennessee Williams' 'A Streetcar Named Desire' (1000 words)
Assignment B: comparative essay on two texts, one novel and one work of poetry (2000 words)
WHERE WILL IT TAKE ME?
English graduates go on to work in many sectors including the civil service and academia, teaching, publishing, journalism, media and communications, marketing, arts, law, and heritage. A qualification in English Literature is highly valued by universities and employers as it develops your critical thinking and writing skills.
ASSESSMENT ARRANGEMENTS
Formal assessment for the A Level is at the end of two years. There are two exams, one for each unit, each worth 40% of your overall grade. Coursework is worth 20%. There will be regular assessments throughout the course and more formal end of Year One internal assessments to track your progress.
Your achievement in this subject is dependent upon excellent attendance and effort. You will learn in a friendly and safe atmosphere, using a variety of assessment methods:
You will be assessed on written essay work which will be completed either as homework or under timed conditions in class and you will be given constructive feedback on your progress.
Class discussions are a vital part of our assessment process and you will be encouraged to contribute.
You will review your own performance in 1:1 session with your lecturer.
You will undertake mock exams on each unit in advance of your final exams.
You will be formally examined on each unit that you study at the end of the second year.
Coursework in the second year is compulsory.
ENTRY REQUIREMENTS
For all A levels a minimum of five GCSEs at Grade 4 or above in appropriate subjects, to include English Language or Literature and/or Maths at grade 5 or above is required.
To study English at a higher level a minimum of grade 6 or above in English Literature and a minimum of grade 5 or above in English Language. You must also enjoy reading. An interest in analysis and studying texts in their historical context is essential. You also need to be highly motivated and capable of carrying out independent research and wider reading.
INFORMATION & SUPPORT
To prepare for this course you should read the core text, Angela Carter's The Bloody Chamber. You may also want to read Mary Shelley's Frankenstein.
For wider reading in the gothic genre we suggest one of the following: Dracula by Bram Stoker or Oscar Wide's The Picture of Dorian Gray.
We encourage all students to read widely beyond the course and we aim to foster independence. We will provide suggested reading lists. If you are interested in studying English Literature at university, you will also be introduced to a wide range of texts and literary movements which go beyond the A Level curriculum, in order to prepare you for first year at university.
Awarding Body: OCR
Do you have a question that we haven't answered so far? Talk to our admissions team. We're here Monday-Friday 8.30am-4.30pm.
What you could earn
Journalists, Newspaper and Periodical Editors
Authors, Writers and Translators
Speech and Language Therapists
Air Travel Assistants
Personal Assistants and Other Secretaries
Company Secretaries
Higher Education Teaching Professionals
Secondary Education Teaching Professionals
Annual openings in Cornwall
6
Annual openings in Cornwall
5
Annual openings in Cornwall
7
Annual openings in Cornwall
5
Annual openings in Cornwall
37
Annual openings in Cornwall
11
Annual openings in Cornwall
22
Annual openings in Cornwall
108