Do you have a keen interest in our ever-evolving world? This course provides an exciting issues-based investigation of both physical and human aspects of the subject. Applying your geographical knowledge, understanding and skills to the world around you, you will engage critically with a wide range of contemporary issues such as tectonic hazards, climate change, resource sustainability, globalisation, and superpowers. As Michael Palin (former President of the Royal Geographical Society) has said: "Geography explains the past, illuminates the present and prepares us for the future. What could be more important than that?"
curriculum enrichment
optional international trips
excellent tutor support
range of progression routes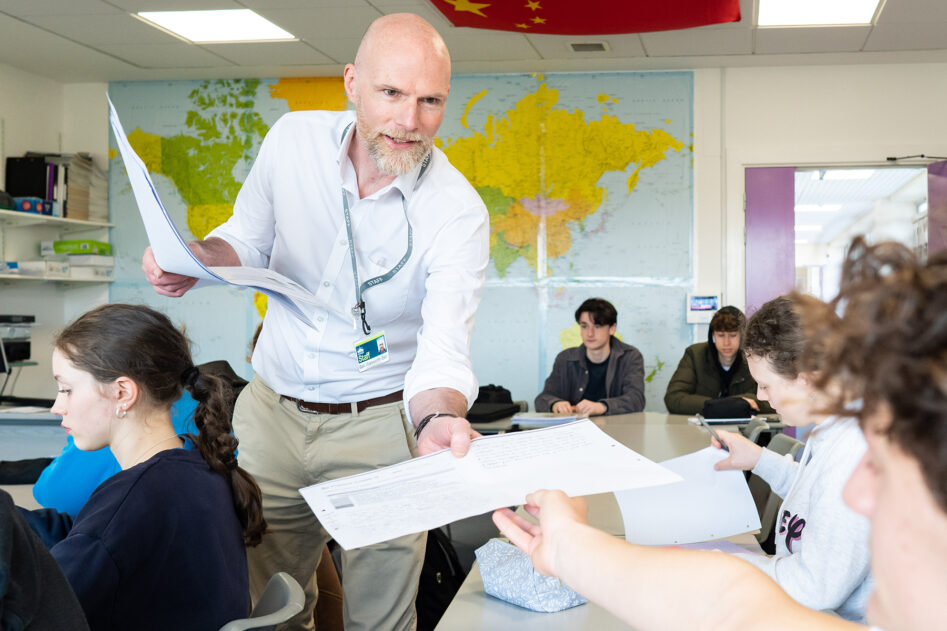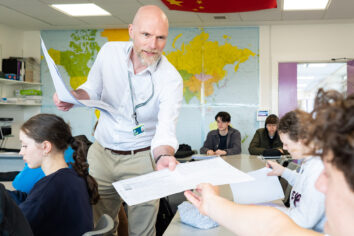 The Geography team are friendly, enthusiastic, and ambitious in supporting you to achieve at your highest potential. Excellent teaching and learning resources will allow you to enjoy exploring the subject – whilst engaging with the content and writing technique needed for exam success.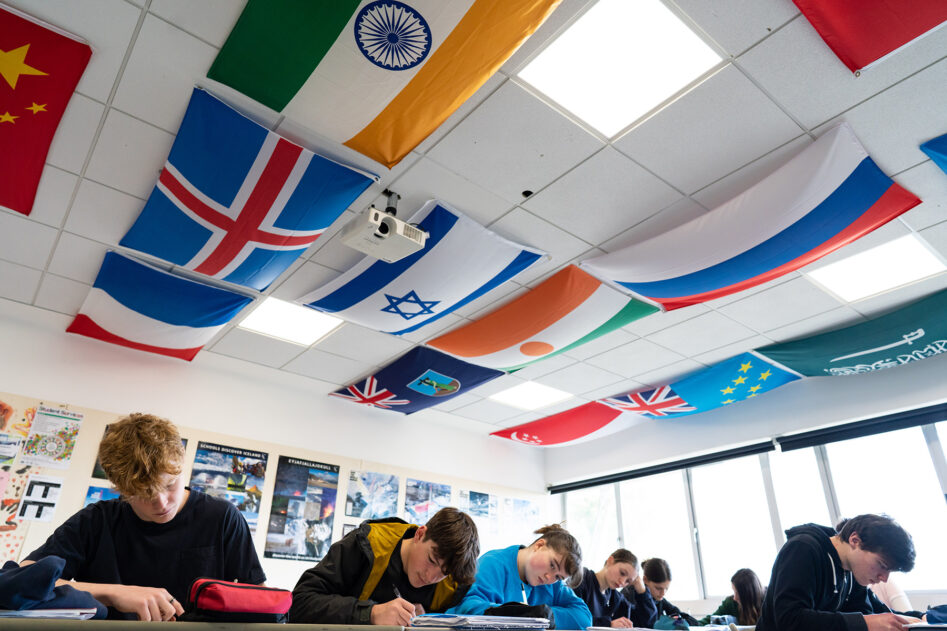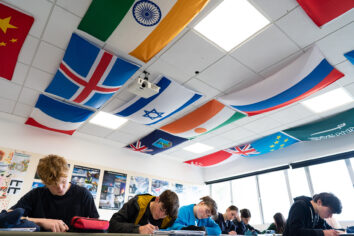 Case studies and field trips
Case studies are constantly updated in line with current affairs – to make sure students find Geography fully relevant to their own lived experience of the world. Local fieldwork allows students to develop the skills necessary to carrying out their own geographical research.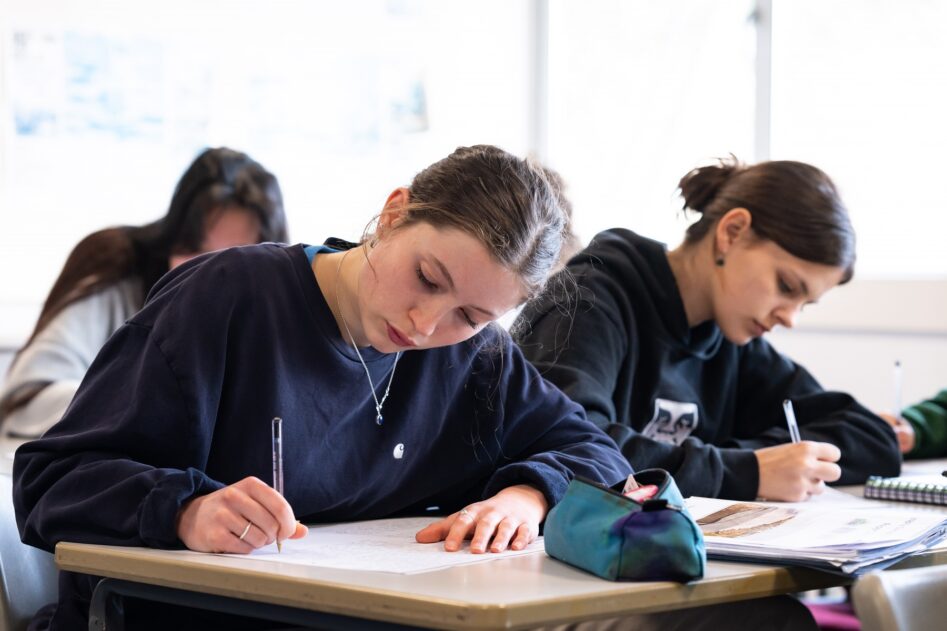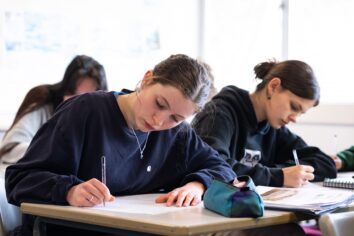 It's often said that there is no such thing as a geography job; rather there are multiple jobs that geographers do. Our students become aware of a wide range of subject-relevant career fields, ranging from hazard management to resource security to humanitarian action.
WHAT WILL I LEARN?
On the physical side of the course, you will investigate tectonic hazards, coastal risks, and resource sustainability. Much of this will be directly connected to one of the defining issues of our times – climate change.
On the human side, you will evaluate the factors that make places unique, the pros and cons of globalisation, the shifting influences of superpowers and the effectiveness of humanitarian action.
All this will enable you to view the world through the combined lenses of physical and human Geography. For example, you will consider the extent to which superpowers should be responsible for addressing the climate change crisis – and how far they have lived up to these expectations.
The full A level Geography course is outlined below. Our awarding body is Edexcel.
Paper 1 (externally-assessed written examination; 30% of the A level)
Tectonic Processes and Hazards (Year 1)
Understanding of the causes of tectonic hazards is key to both increasing the degree to which they can be managed, and putting in place successful responses that can mitigate social and economic impacts and allow humans to adapt to hazard occurrence.
Coastal Landscapes and Change (Year 1)
Coastal landscapes are increasingly under threat from both physical processes and human activities, and there is a need for holistic and sustainable management of these areas.
The Water Cycle and Water Insecurity (Year 2)
Water plays a key role in supporting life on Earth. Changes to the most important stores of water are a result of both physical and human processes. Water insecurity is becoming a global issue with serious consequences and there is a range of different approaches to managing water supply.
The Carbon Cycle and Energy Security (Year 2)
A balanced carbon cycle is important in maintaining planetary health. Changes to the most important stores of carbon and carbon fluxes are a result of physical and human processes. Reliance on fossil fuels has caused significant changes to carbon stores and contributed to climate change resulting from anthropogenic carbon emissions.
Paper 2 (externally-assessed written examination; 30% of the A level)
Globalisation and global interdependence continue to accelerate, resulting in changing opportunities, inequalities and cultural impacts. Recognising tensions in communities and pressures on environments will help players implement sustainable solutions.
Local places vary both demographically and culturally with change driven by local, national and global processes. Variations in past and present connections with places lead to very different lived experiences of places at a local level.
Superpowers and emerging superpowers have a very significant impact on the global economy, global politics and the environment. The spheres of influence between these powers are frequently contested, resulting in geopolitical implications.
Health, Human Rights and Intervention (Year 2)
Traditional definitions of development are based largely on economic measures but have been increasingly challenged, with both human health and human rights being seen as significant measures of the progress of a society. The impact of geopolitical interventions on both human health and human rights is variable and contested, which can lead to inequalities and injustice.
Paper 3 (externally-assessed written examination; 20% of the A level)
Paper 3 will provide you with a resource booklet containing information about a geographical issue within an unfamiliar place-based context. This issue will be rooted in topics studied for Papers 1 and 2. To prepare for Paper 3, you will develop your ability to draw synoptically on knowledge, understanding and skills from across the course.
Non-examined Assessment (internally-assessed written coursework; 20% of the A level)
This non-examined assessment requires you to define a geographical question for independent investigation. Your investigation may be either physical or human (or both) and will be clearly linked to an area of the taught course. It will incorporate both primary fieldwork data and secondary data. Your written report will evidence independent analysis of this data.
Read More
WHERE WILL IT TAKE ME?
A qualification in Geography is highly regarded by universities and employers. Our students progress onto a range of degree courses including Geopolitics, International Relations, and Town Planning. Geography is an excellent subject to complement many other courses such as Environmental Studies, Politics and Sociology. An A-level in Geography can lead to varied, rewarding, careers.
Some career progression options include environmental consultancy / hazard management / resource security / town planning / humanitarian action.
ASSESSMENT ARRANGEMENTS
Achievement relies heavily on your attendance and commitment to learning, both within lectures and more independently.
Independent work is set weekly. This will include consolidation / extension work, practice exam questions and coursework. You will be expected to record and meet deadlines – skills that will serve you well at university and beyond.
Early in Year 1, you will be given a minimum target grade – based on your GCSE results profile. Your progress towards achieving / surpassing this grade at A level will be evaluated regularly, through assessment feedback, 1:1 discussion and reported grades.
In Year 1 and Year 2 you will sit internal, exam-style assessments. You will be expected to prepare for these as if they were external exams – thereby becoming familiar with the requirements of the external exam season at the end of Year 2.
ENTRY requirements
GCSE Grade 6 in Geography or English, alongside four GCSEs at Grade 4 or above. (GCSE Geography, whilst advantageous, isn't a requirement – but a keen interest in the world's changing places and peoples is essential.)
INFORMATION & SUPPORT
We provide extensive "further study" resources relating to Geography both within and beyond the specification. We also offer our students geographical field study visits to Iceland, Toronto and eSwatini.
"Thanks for everything over the last two years. The knowledge I had about places I visited [during my Gap Year] was largely due to your lectures, and really made a difference in understanding the demographics and landscapes of the places I saw." (Meg W, former A level Geography student)
For further details please contact Ian Hyland ianhyland@truro-penwith.ac.uk or Ben Walsworth-Bell benwalsworthbell@truro-penwith.ac.uk
Do you have a question that we haven't answered so far? Talk to our admissions team. We're here Monday-Friday 8.30am-4.30pm.
What you could earn
Conservation and Environmental Associate Professionals
Psychologists
Counsellors
Welfare Professionals
Natural and Social Science Professionals
Social and Humanities Scientists
Physical Scientists
Social Workers
Annual openings in Cornwall
5
Annual openings in Cornwall
32
Annual openings in Cornwall
7
Annual openings in Cornwall
5
Annual openings in Cornwall
3
Annual openings in Cornwall
2
Annual openings in Cornwall
7
Annual openings in Cornwall
19