This course will encourage you to develop your mathematical skills, improve your ability to think logically and enable you to determine solutions to a wide range of problems. If you enjoyed studying GCSE Maths, particularly the more algebraic topics, and would like to significantly improve your mathematical skills, then this would be an ideal subject for you. At this level, Mathematics is all about applying your knowledge to solve problems in real-life situations. You need to be logical so that you can follow a mathematical argument, and you need to be creative so that you can look for different ways to apply your skills to solve a problem.
enrichment opportunities
extend knowledge of pure maths
enter national competitions
weekly drop-in sessions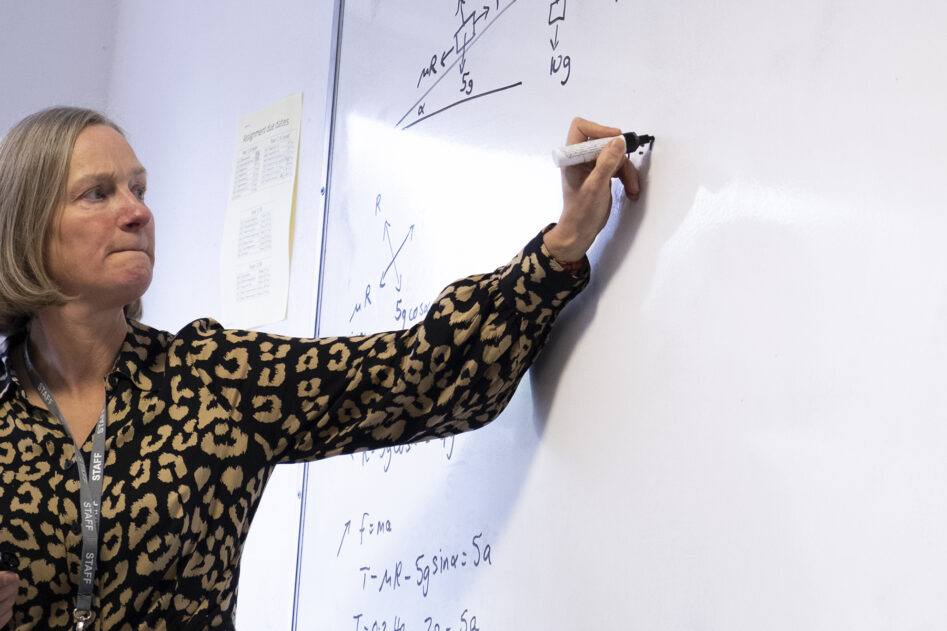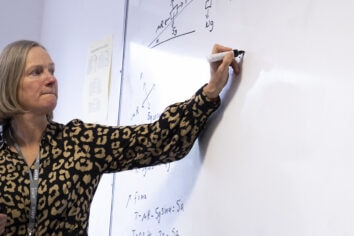 The Maths department are friendly, supportive, and have a wealth of subject knowledge, we have lecturers who mark for exam boards which gives the entire team an insight into the best strategies for success.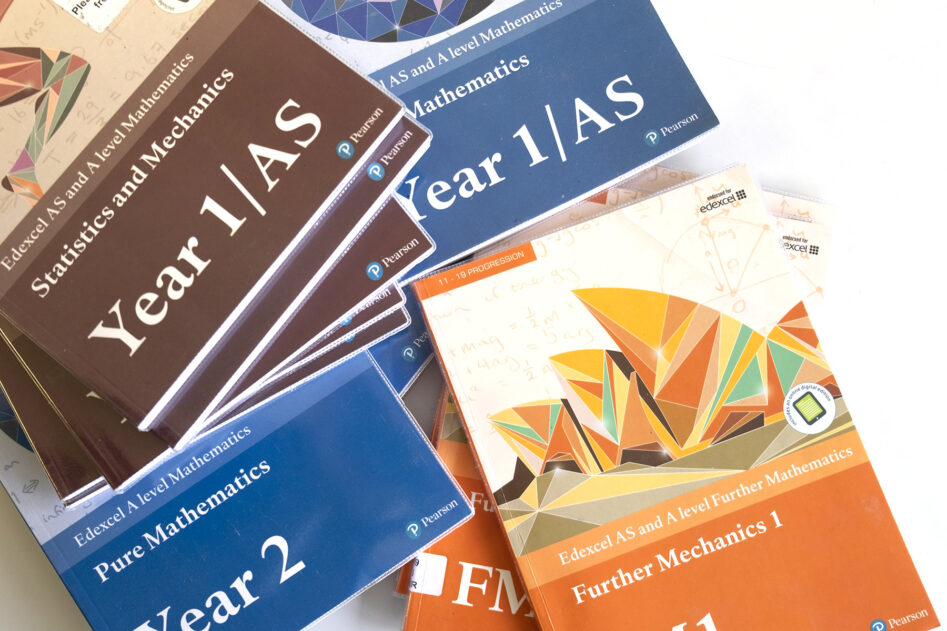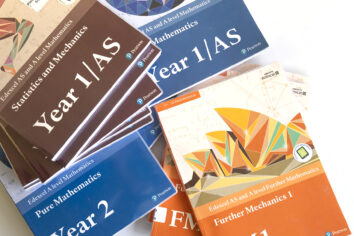 In-depth learning materials
Your two years of study are broken down into a series of topics, each topic has a homework assignment, supplementary video lectures, worked solutions and past exam questions. This pack gives you everything you need to succeed .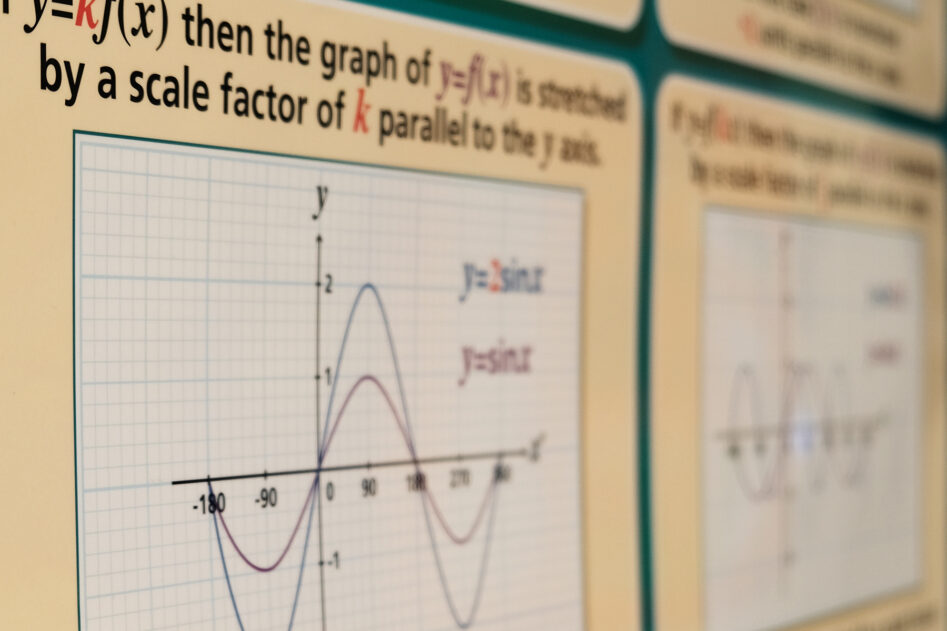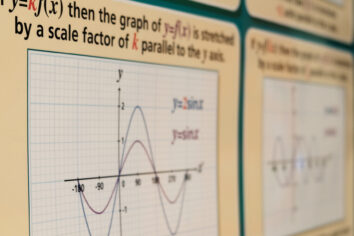 Fantastic support available
We run weekly Maths 'drop in' workshops that you can attend to get help with homework or to discuss topics and extension work. We also run a 'Maths Mentors' weekly session that is organised by our most skilled Year 2 students. There is always somewhere to go and someone to ask for help & support.
What will i learn?
You will need to be good at algebra before you start the course. Throughout the course you will learn many new mathematical techniques and apply them to a variety of practical situations. Studying mathematics will support the study of several other subjects, in particular physics, chemistry, biology, geography, psychology, economics and business studies.
Mathematics is the only A Level that has been proven to increase earnings in later life by an average of 10%, although hopefully your motivation to study the course is one of interest in learning Mathematics as opposed to being purely financial!
At the start of the course you will extend some of the core ideas from GCSE Mathematics, such as quadratic equations, coordinate geometry, algebra and sequences. You will also meet material that may be new to you, such as calculus, logarithms and functions, and you will extend your work in trigonometry and vectors. You will use the core material to solve practical problems and find out about some of the background stories behind the ideas.
You will extend the quantitative methods and data handling work from GCSE Mathematics. Much of this material will seem familiar, such as probability, data presentation and interpretation, although you will take the ideas further. You will also learn about statistical distributions and hypothesis testing and you will investigate a large data set to get a feel for some of the decisions that a statistician would have to make when processing and interpreting data.
You will also study mechanics, which is the study of why moving objects move in the way they do, and why stationary objects remain stationary. You will learn about modelling forces and develop equations for simple kinematics in one-dimension. You will learn how to apply Newton's laws to predict the motion of simple systems that can be modelled as particles. As your skills develop you will extend the range of problems that you can tackle to include problems involving inclined planes, variable acceleration, projectile motion and moments. There is some crossover with Physics A Level, but you do not need to be studying Physics to understand mechanics in Mathematics.
As the course progresses you will extend your knowledge of pure Maths and extend the types of function that you can differentiate and integrate. You will also learn about partial fractions, parametric equations, exponentials, further methods of proof, and the use of vectors in three-dimensional geometry. You will develop integration techniques that will enable you to deal with a wide variety of functions and you will use your pure Maths skills to solve practical problems, which may be related to the mechanics and statistics that you have studied.
You will need a calculator that can handle the statistical distributions (your tutor will advise you about suitable calculators). For the start of the course the calculator that you used for GCSE Mathematics is suitable.
Read More
WHERE WILL IT TAKE ME?
The course provides an excellent preparation for a wide range of university courses, such as Engineering, Sciences, Medicine, Accountancy, Architecture and Computer Science. It is also considered to be a facilitating subject for many other courses. Mathematics is a versatile qualification that is well respected by employers.
Choose Maths for any career based in Science, Medicine, Finance or Engineering.
assessment arrangements
At the end of the first year you will sit internal mock exams to gauge your progress in the subject. You will also be given some work to do over the summer break between the first and second year of the course. This will help you to be ready for the start of year two and make sure that there are no important topics that you have missed out on.
At the end of the second year you will sit A Level exams in Mathematics on the work covered in both years.
Internal Assessments:
Weekly homework assignments (4.5 hours)
Weekly in class skills check
Topic test each half term
Mock Exams
End of Year 1 Assessment
External Assessments:
Exam Board: Edexcel
3 Equal weighted exam papers in May/June of Year 2:
Paper 1 (Pure Maths), Paper 2 (Pure Maths), Paper 3 (Statistics & Mechanics)
In order that you start your Maths A Level with confidence, we are asking all new students to complete some work prior to starting the course. Our summer workbook for this be accessed via this link. The summer workbook will help you to be ready for the start of the course and make sure that there are no important topics that you have forgotten or missed out on.
Additional INFORMATION
You will be expected to do a significant amount of work outside class. Workshops and drop-in support sessions are available for all Mathematics students.
We will encourage you to read widely and conduct your own research into topics that interest you. We will also direct you towards websites that you may find interesting or useful. Through the STEM academy and Maths Academy Moodle site we offer enhancement activities. In the first year this includes the presentation of an independent piece of research to an audience of peers. In the second year it includes preparation for university entrance papers and scholarship papers, Advanced Extension Award (AEA), Test of Mathematics for University Admissions (TMUA) and Sixth Term Entrance Papers (STEP).
We also enter students for the UKMT Senior Maths Challenge and the Senior Team Challenge each year, some of whom progress to the Senior Kangaroo or rounds of the British Maths Olympiad.
First Day Requirements
Bring along the summer workbook and be prepared to learn
Additional Costs
Casio Classwiz Calculator is required, Casio CG50 Graphical Calculator is optional
Do you have a question that we haven't answered so far? Talk to our admissions team. We're here Monday-Friday 8.30am-4.30pm.
What you could earn
Aircraft Pilots and Flight Engineers
Chartered and Certified Accountants
Financial Accounts Managers
Financial and Accounting Technicians
Sales Accounts and Business Development Managers
Finance Officers
Financial Managers and Directors
Financial Institution Managers and Directors
Annual openings in Cornwall
4
Annual openings in Cornwall
29
Annual openings in Cornwall
67
Annual openings in Cornwall
6
Annual openings in Cornwall
179
Annual openings in Cornwall
9
Annual openings in Cornwall
88
Annual openings in Cornwall
6