The media play a central role in contemporary culture, society and politics. They shape our perceptions of the world through the representations, ideas and points of view they offer. The media have real relevance and importance in our lives today, providing us with ways to communicate, with forms of cultural expression and the ability to participate in key aspects of society.
In addition, the development of deeper critical and creative thinking gained by studying the media can enhance many different career paths and is a much sought-after transferable skill in both employment and further study.
future-proof creative skills
academic & technical
growing media industries sector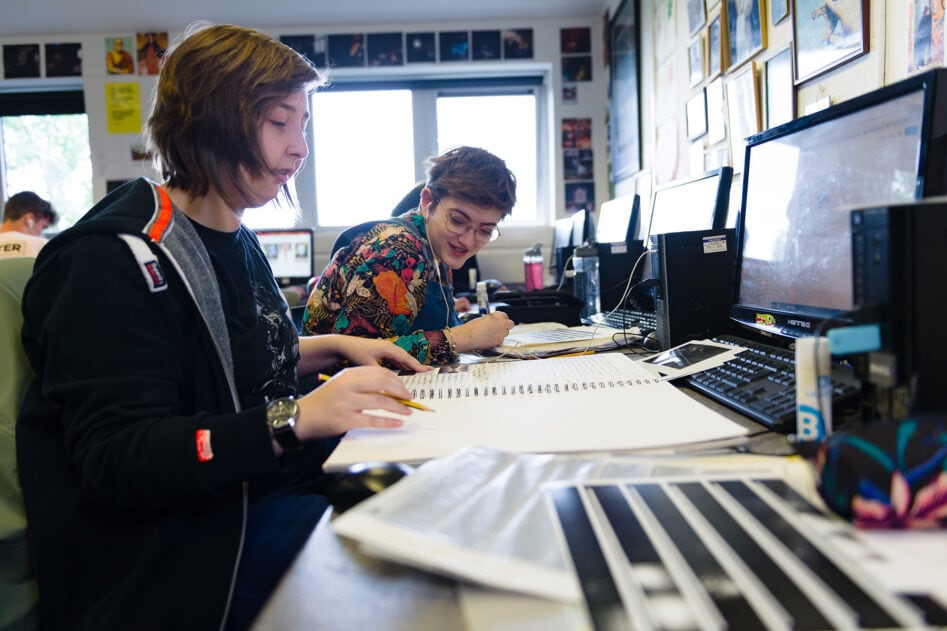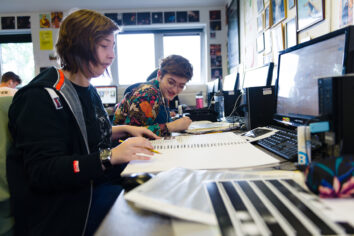 Studying Media enables you to see the world in a different light and develop a wide range of transferable skills for further education, work, and life, including creative & critical thinking, emotional intelligence, analytical & research skills, and technical competencies (e.g., web design, filming and editing.)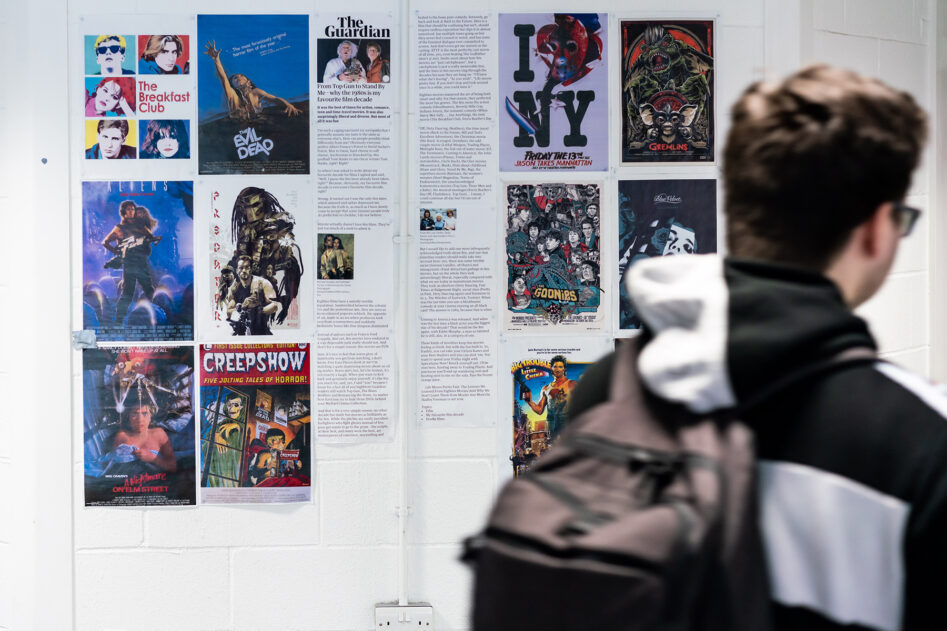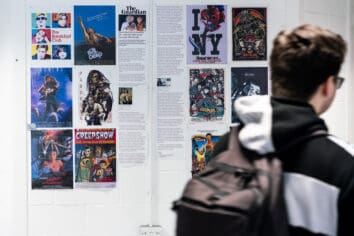 Experienced, friendly and creative staff
The Media, Film & Photography team are friendly, supportive, and hardworking; they offer high level pastoral, academic and technical support to help you realise your creative potential.
Contemporary & historical context
Explore how media products relate to their wider historical contexts, including those produced by or for a minority group, non-mainstream and non-English language products.
WHAT WILL I LEARN?
You will cover a broad range of media through both theoretical and practical modules. You will develop an understanding of cross media production by producing a website for a new band/artist or television programme which will also include audio visual material which may be either a music video or sequence of a television programme.
This will enable you to develop moving image and editing skills using Adobe Premiere as well as Photoshop and web building skills. Marks are awarded for research skills, technical ability and self-evaluation. The examination modules include textual analysis of an unseen media text, as well as the analysis of set texts in relation to media language, representation, media industries and audiences.
The A Level First year will cover these topic areas:
Advertising and Marketing
Mainstream and Independent Film
Video Games
Radio
Newspapers
The A Level Second year will cover these topic areas:
Television in a Global Age
Mainstream and Alternative Magazines
Online Media
Read More
WHERE WILL IT TAKE ME?
Successful completion of the course can lead to further study in all areas of the media such as a variety of degree courses at university such as journalism, graphic design, advertising, and P.R. You will not only develop practical skills and a critical awareness of the media but also employability skills such as communication and Interpersonal skills, organisational and problem-solving skills as well as research and presentation skills.
Careers: Career paths include practical avenues such as Filmmaking, Television Production and Graphic Design but a qualification in Media also allows you to move into theoretical pathways such as Advertising and Communication, Journalism, Teaching and Education.
Progression: You can progress from this A Level to a creative art or visual culture-based degree. Media Studies is also an excellent subject to complement other courses, such as Film, English, Psychology, Sociology, Photography and Art and Design.
Read More
Assessment Arrangements
You will take two written examinations in June in the second year, each worth 35% of the full A Level mark. You will submit two practical coursework submissions, worth 30% of the full A Level mark.
Entry Requirements
Minimum entry requirements are 5 GCSEs at grade 4 including English Language or Literature at grade 5.
Information & Support
We encourage all students to read/view widely and conduct their own research into Media Industries, especially those who wish to study Media at degree level. We expect you to actively engage with the online resources as well as course relevant textbooks, such as:
WJEC/Eduqas Media Studies for A Level: Student Guide by Christine Bell
Contact Us
Lee Clark – PTL Media & Photography
01872 265803 / leec@truro-penwith.ac.uk
Kelly Jones – Course Leader
01872 305446 – kellyj@truro-penwith.ac.uk
Do you have a question that we haven't answered so far? Talk to our admissions team. We're here Monday-Friday 8.30am-4.30pm.