You will be using the latest music programming software and professional recording studios. You will be taught to record, edit, mix, and master sound to the highest of professional standards. You will also be given the opportunity as a musician to play on your own and your peers' recording projects. This qualification will support you in forming personal and meaningful relationships with music technology through the development of musical knowledge, understanding and skills. These include recording, technology-based composition, listening, analysing, and producing. You will be encouraged to engage with a wide range of music technology techniques and develop understanding of the historical and cultural context of the use of music technology.
state-of-the-art facilities
experienced tutors
creative opportunities
contemporary music
valuable skills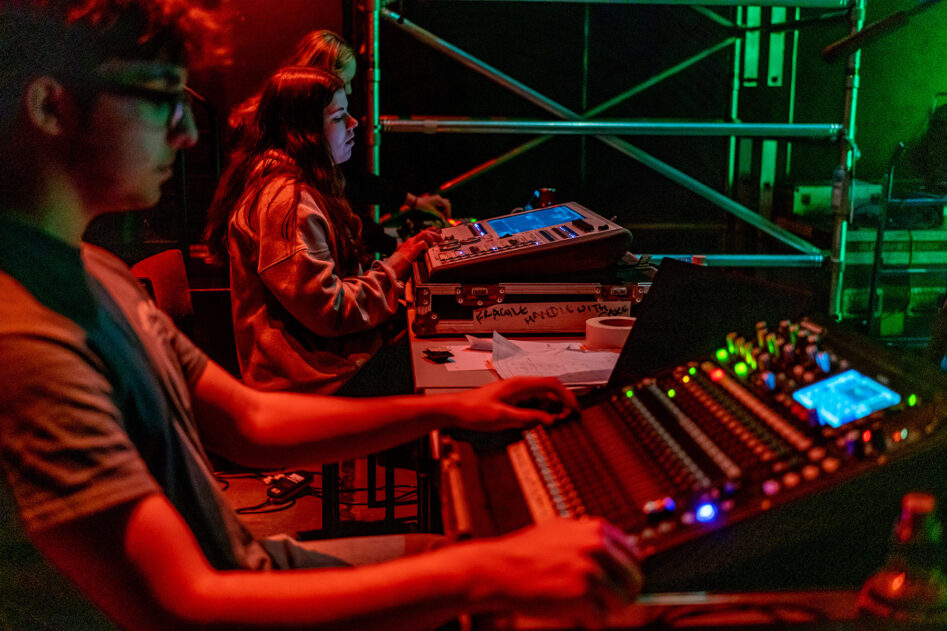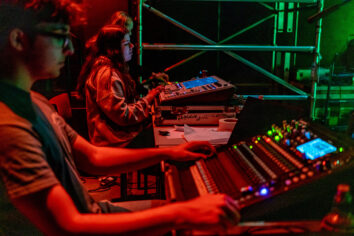 You will be able to build upon previous knowledge gained in GCSE music or related subjects, learning new skills on equipment that is used in the professional sector and taught by staff who work in the music industry.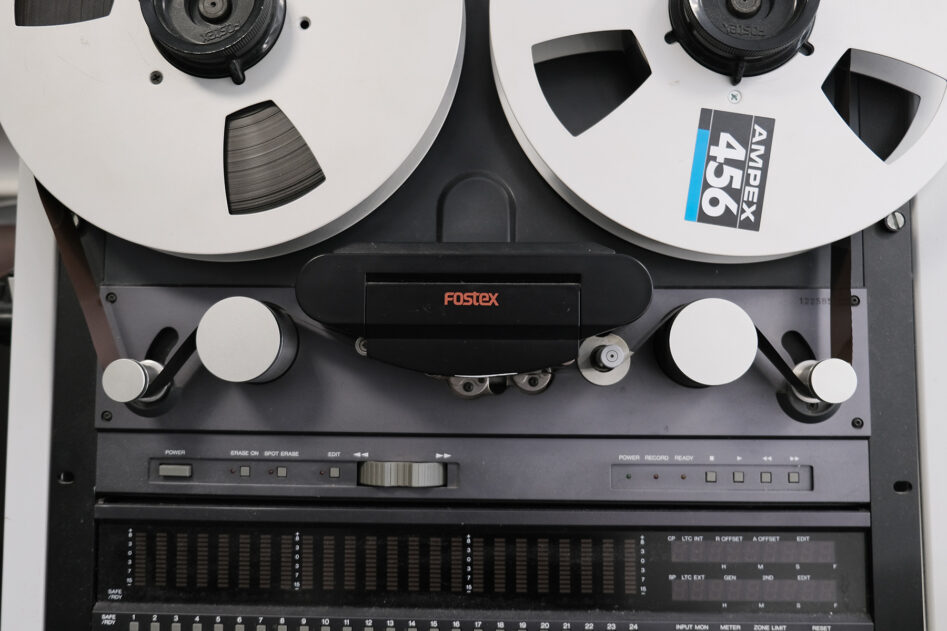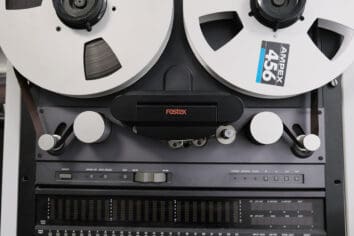 We teach you why as well as how, so that you have a strong theoretical base to draw on and help you be adaptable to change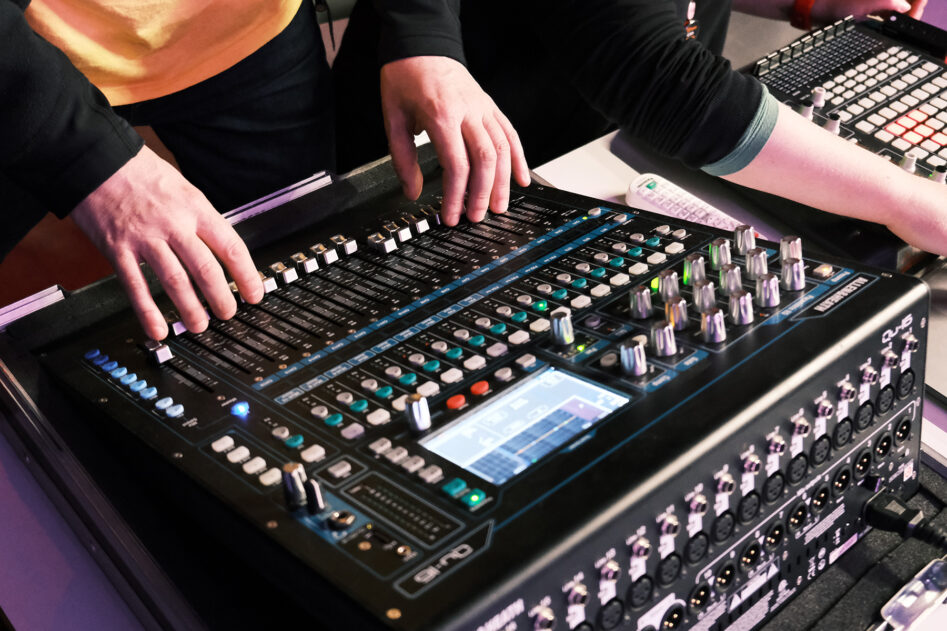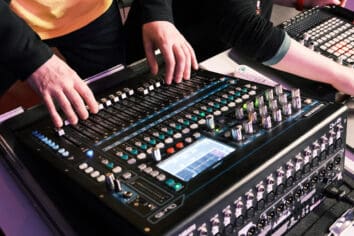 Students not only use our recording studios in lessons, but are also encouraged to access these top-end facilities during the College day, giving opportunities to develop recording and composition projects.
WHAT WILL I LEARN?
Component 1 – Recording – You will be asked to record a cover version of a commercially available song. There will be a range of compulsory and additional instruments that you will include in the recording, demonstrating the most appropriate methods for capture and production of those instruments. You will have the opportunity to perform on the recording if you wish, however that would not be assessed. You will mix and master the final recording to a professional standard.
Component 2 – Technology-Based Composition – Briefs for the composition will be given at the start of the year, these could include music for film, computer games, a particular scenario or text may be given as a stimulus. You will choose one brief and using a range of recording, synthesis, sampling and programming techniques produce a composition. It will be 3 minutes long and contain at least six separate vocal/instrumental/sample based parts.
Component 3- Listening & Analysing – This component gives students the opportunity to identify, analyse and evaluate a range of creative music production techniques, as applied to the unfamiliar commercial recordings supplied in the examination. As well as identifying effects and their associated parameter settings, students will explain the principles behind the choice of effects heard on each recording, and their sonic character, in a series of written responses.
Component 4 – Producing & Analysing – In this component students will be assessed performing practical production, editing and mixing techniques to a range of supplied materials. Questions will be asked about the practical tasks being completed in addition to extended written responses about music technology practice or equipment.
WHERE WILL IT TAKE ME?
You could undertake a degree in music technology, acoustics, or sound engineering. It can also lead to employment in sound recording, video game composition, sound design, live sound and much more. We have alumni now working for professional audio equipment manufacturers and music distributors as well as professional touring musicians, conductors, and composers.
ASSESSMENT ARRANGEMENTS
Your achievement in this subject is dependent upon excellent attendance, punctuality, effort and engagement. You will learn in a friendly and creative atmosphere, using a variety of assessment methods. Using our online learning environment 'Moodle', you will be set weekly homework exercises that will be related to what you have worked on during that week. Your lecturers will grade and feedback to you on a weekly basis.
You will be engaged practically every week in the development of your music portfolios. Your progress and engagement in these classroom tasks will be monitored and assessed by your lecturers. You will review your own performance in 1:1 sessions with your tutor. You will undertake mock examinations on each unit in advance of your final exams. You will be formally examined on each unit that you study. The examinations take place at the end of the year. Your portfolio and logbooks in both the first and second year are externally assessed.
ENTRY REQUIREMENTS
The basic requirement is five GCSEs to include English Language or Literature and/or mathematics at grade 5 or above. High achievement in a related subject such as GSCE Music (Grade 6 or above) or a Diploma/NCFE in Music or Music Technology is preferred. You should either be able to play a musical instrument to a good standard or be proficient in creating technology-based music. You should have a strong interest in writing music and using technology. Confident IT skills will also be beneficial.
Information & support
First Day Requirements:
Headphones, pen/pencil and notepad
Contact Course Leader: Noel Prior noelp@truro-penwith.ac.uk
Do you have a question that we haven't answered so far? Talk to our admissions team. We're here Monday-Friday 8.30am-4.30pm.
What you could earn
Musicians
Dancers and Choreographers
Actors, Entertainers and Presenters
Annual openings in Cornwall
3
Annual openings in Cornwall
1
Annual openings in Cornwall
2