You will delve into a variety of topics which really give you an inroad into Hispanic culture, history, and life. You will learn vocabulary based on these topic areas as well as grammar rules, which will enable you to make sense of and use the language accurately. You will use a wide range of materials and have access to additional books, films, TV programmes and digital resources. In addition to the topics, you will study a film and a novel, both of which tie in usefully with other themes across the two years. You will also have individual weekly conversation sessions with our language assistant, which really embeds what you have learned and improves your confidence in speaking.
In the second year, you will have the opportunity to choose a subject related to the Spanish-speaking world which interests you personally to study and develop as part of the final exam. You will also have the opportunity to take part in one of our language visits to Spain, where your ability to speak will come to life and you will gain first-hand experience of the culture you have been studying.
Subject specialist lecturers
Native-speaking language assistants
Small class sizes
Excellent resources
Study visits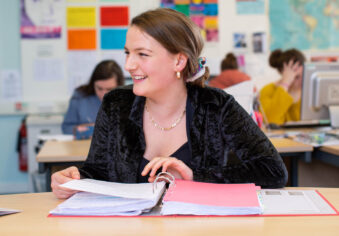 To help you improve your confidence in speaking you will have a weekly conversation class with a native speaker.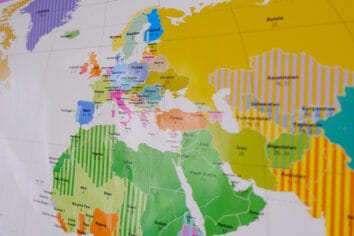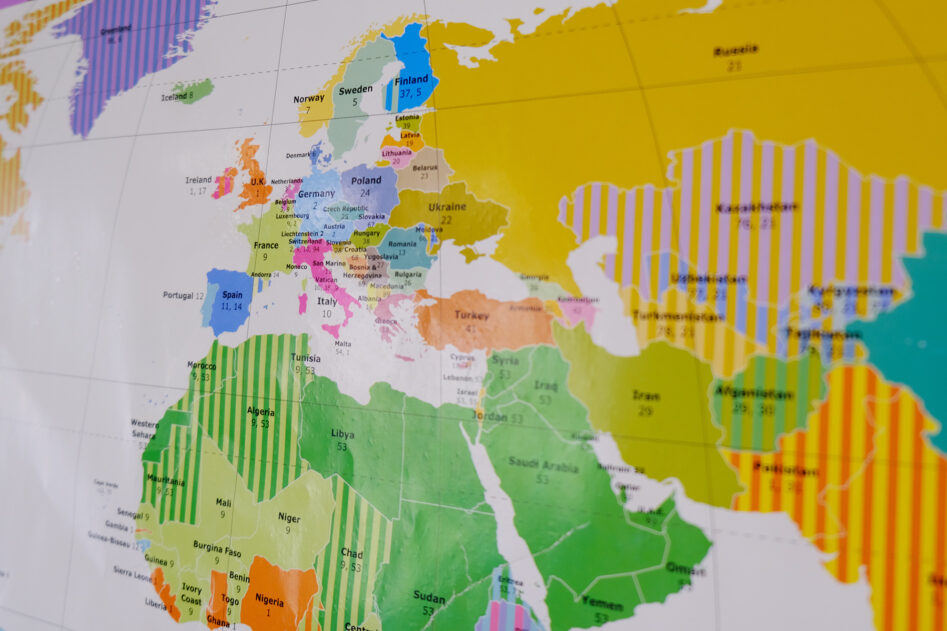 You will also have the opportunity to take part in one of our language study visits to Spain.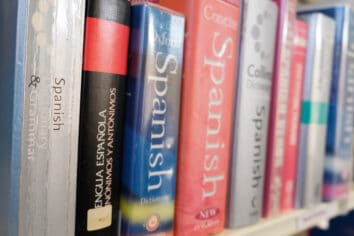 independent study resources
An excellent range of independent study resources are available on the Spanish Moodle site and you will be learning alongside likeminded students.
What Will I Learn?
Year 1
Families and citizenship
Youth trends and personal identity
Education and employment opportunities
Regional culture and heritage in Spain and Spanish-speaking countries and communities
Media, art, film and music in the Spanish-speaking world
A Spanish film
Year 2
Diversity and Difference
Migration
Integration / marginalisation
The Spanish Civil War & Franco's dictatorship
A Spanish novel
Where Will It Take Me?
At university Spanish is a highly valued subject and can be studied with almost any other subject, such as Business, Law, and Science, and is also a language of huge global importance. Many linguists go into broadcast journalism, politics, teaching, translation, or the Civil Service.
Spanish is one of the official languages of the European Community and the United Nations and Spain is one of the UK's closest European partners. There are ever increasing opportunities for Spanish speakers to work in Europe and Latin America. Language graduates also have the highest employment rate after students of Medicine, Dentistry and Veterinary Science.
Assessment Arrangements
Your achievement in this subject is dependent upon excellent attendance, punctuality and effort including at least 4 hours of independent study time per week.
You will learn in a friendly and supportive atmosphere, and your progress will be monitored and assessed regularly by your lecturer.
You will have regular tests on vocabulary and grammar, as these form the basis for all your studies on this course. A variety of weekly homework tasks will be set and assessed in line with exam mark schemes. These will include written work, reading and listening tasks, oral presentations, and preparation for discussions.
You will review your own performance in termly 1:1 sessions with your lecturer. You will undertake mock examinations in advance of your final exams, and you will be assessed at the end of each year. There will be two written exams and a speaking exam. The exams at the end of the first year will be internal and your final exams at the end of the second year will test your knowledge of all topics covered during the two years.
Entry Requirements
First and foremost, an interest in Spanish language, grammar, and culture. Also, five GCSEs at Grade 4 or above including a minimum of Grade 6 in Spanish and Grade 6 or above in English Language or English Literature. Successful A Level students would normally have achieved high grades in a number of relevant GCSE subjects.
Information & Support
We encourage all students to expose themselves to Spanish language and culture as much as possible (e.g. music, TV, holidays, books, films). We provide various materials for this in our Learning Resource Centre (novels, grammar books, magazines, DVDs, study guides) as well as within the College IT system (class resources on Moodle, past exam papers, extra work, TV documentaries on streaming service etc.)
Awarding Body: Eduqas
Meet the staff, tour the campus and find out about life as a student at one of the best colleges in the country.
What you could earn
Journalists, Newspaper and Periodical Editors
Authors, Writers and Translators
Speech and Language Therapists
Air Travel Assistants
Personal Assistants and Other Secretaries
Company Secretaries
Higher Education Teaching Professionals
Secondary Education Teaching Professionals
Annual openings in Cornwall
6
Annual openings in Cornwall
5
Annual openings in Cornwall
7
Annual openings in Cornwall
5
Annual openings in Cornwall
37
Annual openings in Cornwall
11
Annual openings in Cornwall
22
Annual openings in Cornwall
108