Imagine you could take your innermost thoughts and insert them into someone else's mind. Well, you already can: it's called language. In English Language, we ask ourselves different questions… How does the analysis of language help to solve crime? How do we learn to speak and write? Is language being corrupted or is linguistic change gr8? You will also consider how identity is created through choices in language. Why do you say please? How does celebrity culture shape language? What impact can geographical and social factors such as gender, age and ethnicity have on identity? This is just a snapshot of what you will discover.
Engaging lectures
Creative Writing
Analytical thinking
Real-life texts
Thought-provoking topics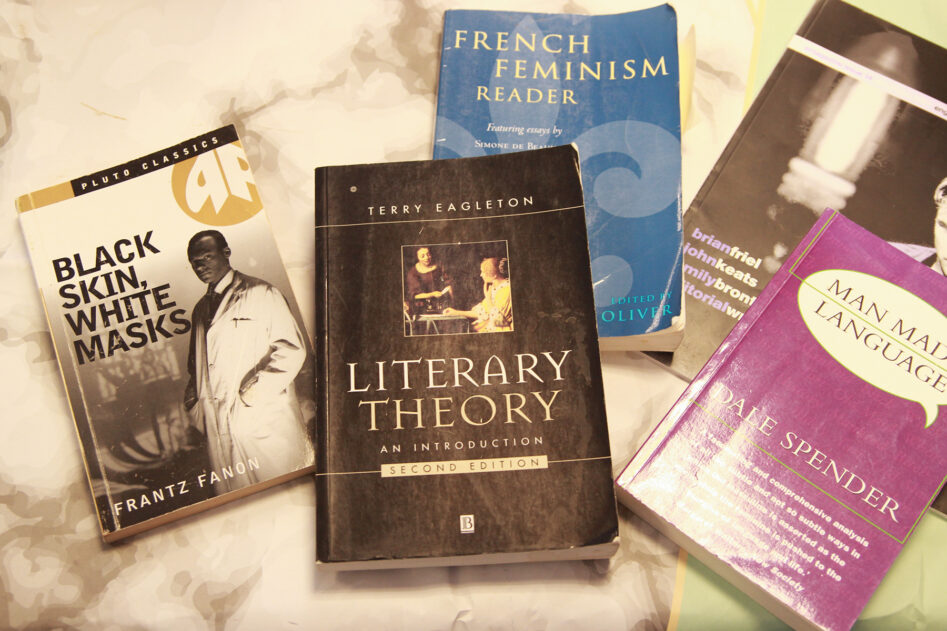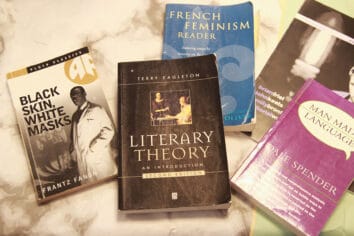 Society, Culture & Language
You will cover a wide range of exciting concepts and technical terms, developing your understanding of society, culture and language in a supportive environment.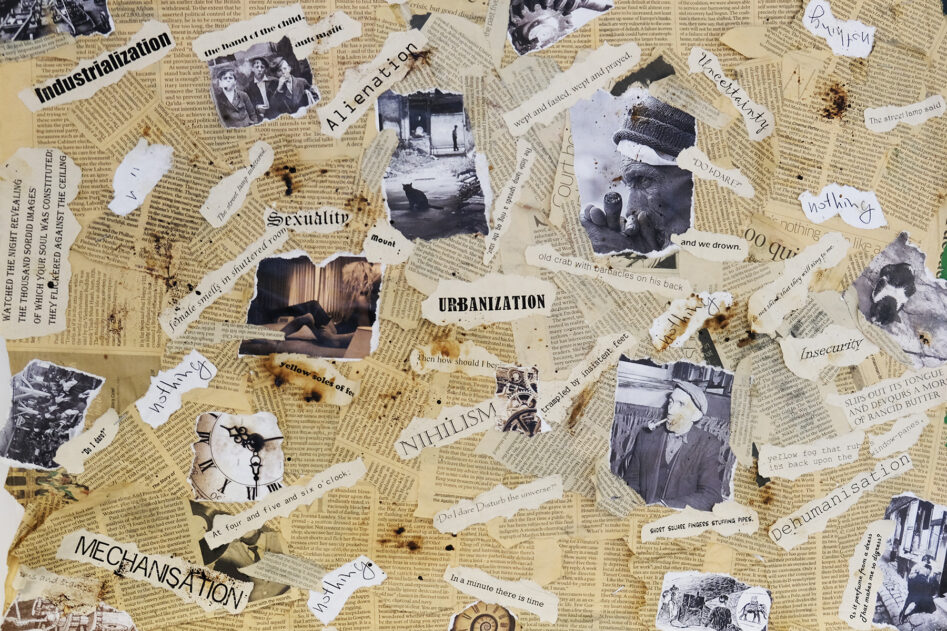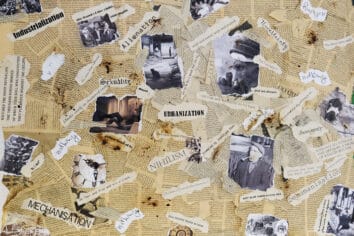 English Language encourages you to look at the world differently. Many of our students have commented on how empowering it is, often saying they will never look at a text in the same way again.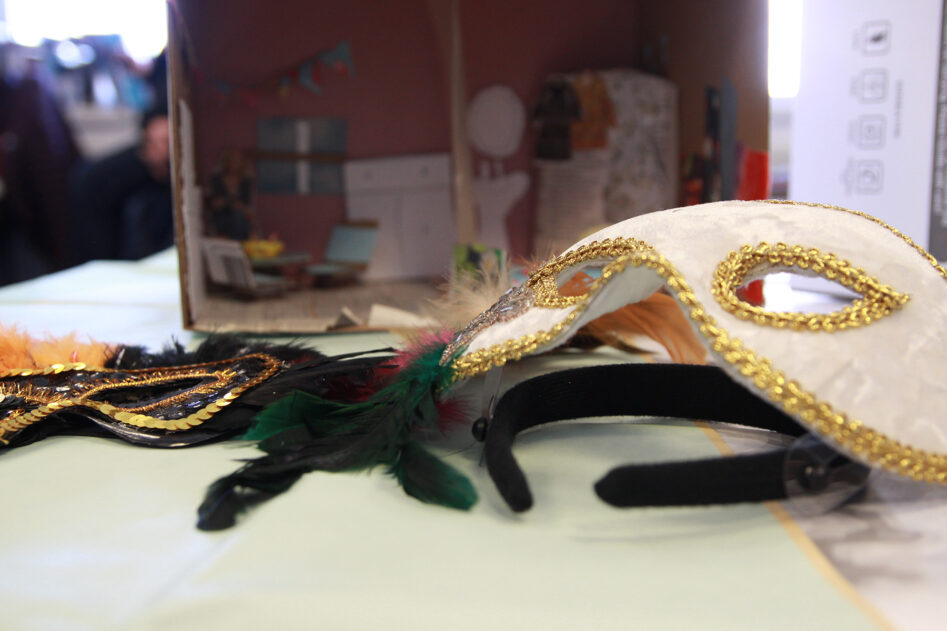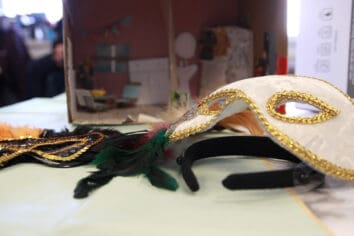 Creativity & independence
This subject encourages creativity and independence. You have the opportunity to write creatively for your coursework and carry out an investigation into a topic of your choice.
What will I learn? 
You will develop your analytical skills, apply theories and learn a range of terms by exploring spoken, written and digital texts. We consider incredibly diverse 'real world' texts including everything from a short informal text message to a formal speech in the House of Commons. You will also study the hugely exciting area of child language. How can children learn language within just a few years? Is it innate or do they simply imitate? We will evaluate the views of theorists in response to such questions and analyse everything from a baby's first babbling to a short story by a child in school.
How has the English language changed over time? From the influence of Caxton's printing press and the King James Bible all the way through to the influence of the Internet, text speak (or 'txtspk'!) and Americanisation, you will investigate how English varies globally, regionally and socially.
You will develop your skills as a creative writer; what's more, you will choose what genre you write in: examples have included newspaper and magazine articles, speeches, short stories and travel writing… it is up to you! In the second year, you will also be able to conduct your own investigation; in the past this has included the study of film scripts, superhero comics and stand-up comedy performances amongst others.
Component 1: Language Variation (exam – 2 hr 15 min: 35% of A Level)
Individual Variation: how writers and speakers use language to present themselves

Variation Over Time: how language has evolved since 1550
Component 2: Child Language (exam – 1 hr 15 min: 20% of A Level)
The spoken and written development of children aged 0-8
Component 3: Investigating Language (exam – 1 hr 45 min: 25% of A Level)
Independent research on one of these topics:
Global English

Language and Gender Identity

Language and Journalism

Language and Power

Regional Language Variation
Component 4: Coursework: Crafting Language (20% of A Level)
Creative writing within a genre of your choice
Read More
Where will it take me?
Progression: English Language is highly valued by universities and employers. It complements many subjects such as English Literature, Psychology, Sociology, Film, Media Studies, History and Health and Social Care.
Careers: It can lead to jobs in diverse fields such as forensic linguistics, speech and language therapy, marketing, journalism and education amongst others.
Assessment Arrangements
Formal assessment for the A Level is at the end of two years. There are three exams worth 80% in total; the coursework is worth 20%. 
There will be regular assessments throughout the course and more formal end of Year One internal assessments to track your progress. 
Entry Requirements
For all A levels a minimum of five GCSEs at Grade 4 or above in appropriate subjects, to include English Language or Literature and/or Maths at grade 5 or above is required.
To study English at a higher level we require a minimum of grade 6 in English Language and grade 5 in English Literature. 
It also helps to enjoy reading a variety of texts and have a love of the written and spoken word. 
Information & Support
We encourage all students to read a wide range of texts and to conduct their own research into language, especially those who wish to study language or linguistics at degree level. You will keep a record of your own independent research and your analysis of diverse texts. The sort of texts collected and analysed include everything from product labels, music lyrics and interesting short newspaper headlines to complex newspaper articles, literary works and even your own creative writing!
For those who want to get a taste of what is to come, you could check out any of the following:
Mother Tongue by Bill Bryson
The Etymologicon by Mark Forsyth
A Little Book of Language by David Crystal
Do you have a question that we haven't answered so far? Talk to our admissions team. We're here Monday-Friday 8.30am-4.30pm.