The purpose of the Access to Higher Education: Computing and IT course is to provide you a pathway to build a passion for computing, whether that is gaining a qualification to match your professional skills or to gain the skills to take your career forwards.
We build from basic knowledge up to preparation for university. Each topic begins with the understanding that some students within the group will have limited knowledge. We then deliver the content to a high level of competence over the year. It does not matter what existing level of IT skill you have. Whilst existing knowledge will provide an advantage it is not required as we cover each topic from the ground up.
The access course is aimed to prepare you for a university course, which is why over 90% of our students go on to study at university or be in full-time, relevant employment within six months of completing the course. However, many of our students go on to higher Apprenticeships such as Level 4 Apprenticeships in network engineering/software development.
Experienced Tutors
Outstanding Facilities
UCAS Support
Small Classes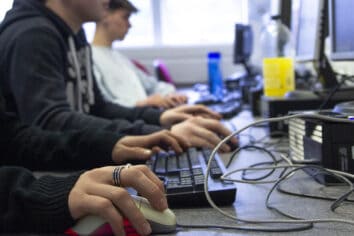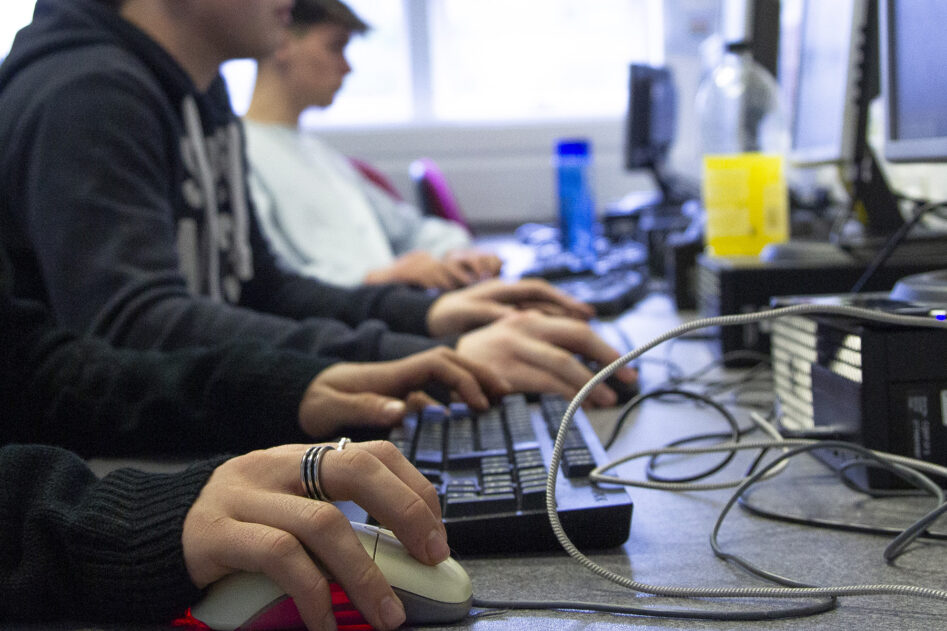 Learn from industry experts
You will be taught by staff with extensive experience who will advance your knowledge and skills to meet the expectations of the IT industry.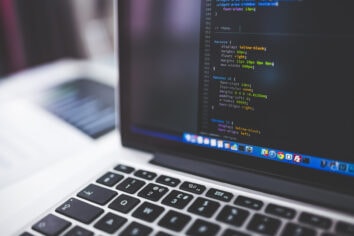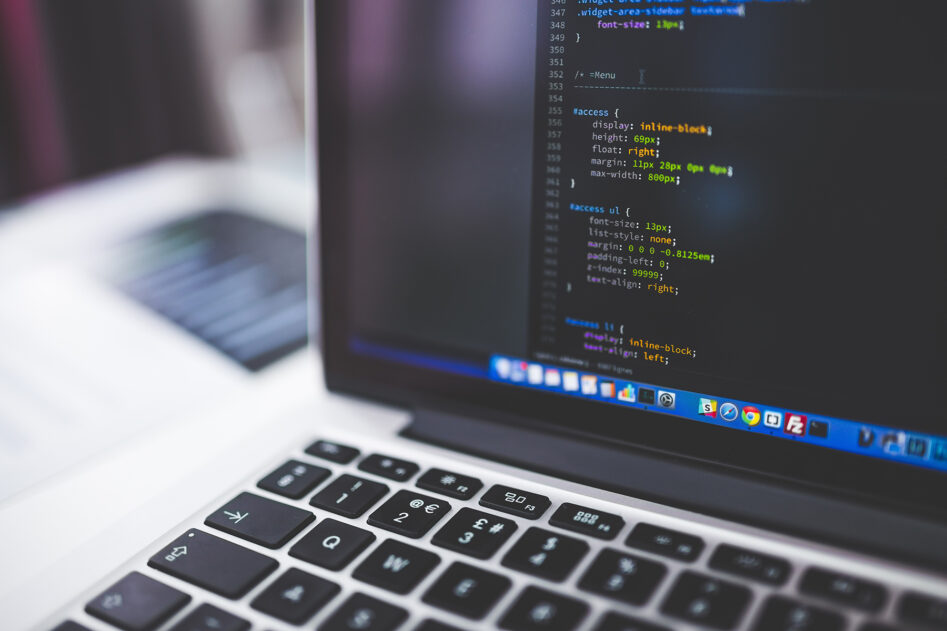 Develop professional skills
During your tutorial programme you will develop personal and work-related skills which will help prepare you for a successful degree or Apprenticeship in the future.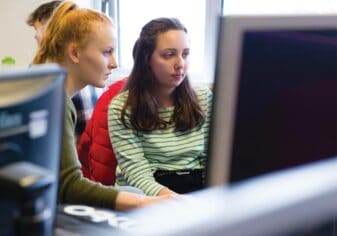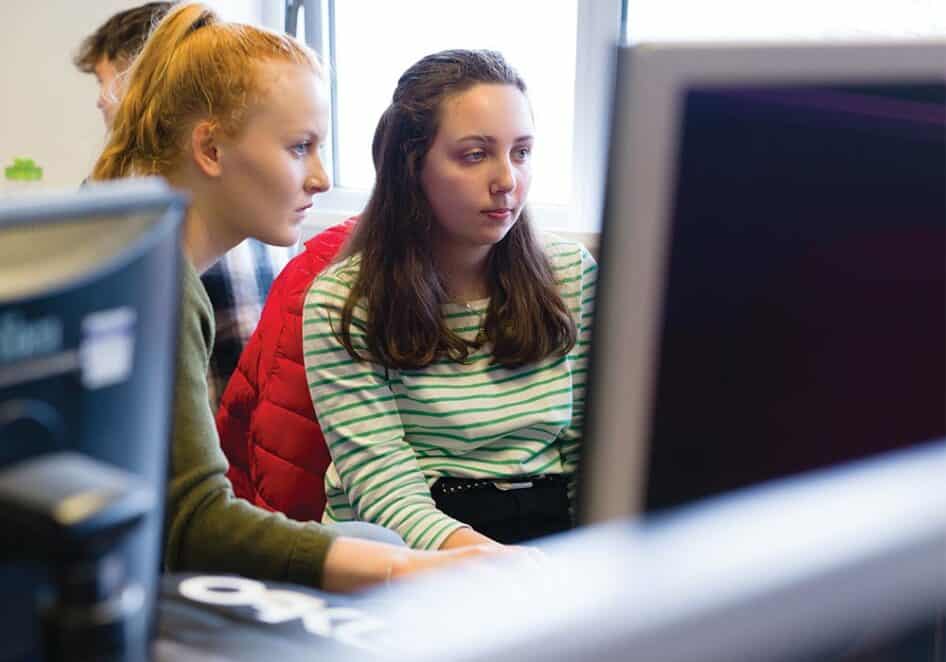 Enjoy professional teaching
Our lecturers are industry experienced and eager to share all the best practice they have gained from their careers. Additionally, we will ensure that you are prepared for professional exams in the future.
What Will I Learn?
Units that you will study include:
Hardware and Software:
Have you ever wondered how computer programs interact with the hardware? The Hardware and Software unit covers the hardware of computers and modern components, such as NVME, along with software requirements and processes in a modern operating system.
Operating Systems:
What makes an OS work? What is meant by the Kernel and what does it do? In the OS module we cover a range of OS families along with how they relate to industry practice in a range of fields. From penetration testing to networking, you will gain an understanding of how an OS underpins your practice.
System Security:
In the only computing security module for an Access course on offer in the South West, we will be looking at how security is becoming an integral part of day-to-day practice in IT, covering common threats, management activities and best practice guidelines in relation to legal obligations.
Programming:
For those wanting to stretch their programming legs, our module allows you to build your logical skills from hello world to cloud applets. The unit content includes Python, VB, Linear and Object Orientated Programming.
Web Design:
Developing a modern and professional website takes a degree of care and attention. Our web design module will cover skills from acquiring a domain to those required for an immersive and modern website. In this unit we look at HTML5 and CSS3, including publishing and hosting a webpage.
Study Skills:
Our Study Skills unit delivers the toolkit required to maximize your potential at university. From planning essays to sitting exams and decoding questions, the Study Skills module will set students up for a smooth transition into higher education, as they will learn referencing and research skills.
Read More
Where Will It Take Me?
Upon successful completion of this course you will be able to progress onto an Apprenticeship, university course or gain relevant employment within the IT industry.
Some individuals may wish to progress onto a Level 4 course, an example of which is a Network Engineer or Software Developer with City & Guilds. Other students may progress to full degrees, such as Software Development, Robotics, Artificial Intelligence, System Security, Computing Technology and Computer Science.
Assessment Arrangements
This course is credit based. For each unit completed three credits are awarded. Students are required to gain a minimum of 60 credits in total. 45 credits must be achieved at level 3 from Academic Subject Content (ASC) units and the remaining 15 credits are at level 3 from Higher Education Study Skills (HESS) units.
Credits are achieved by completing units that may consist of several assignments.
Grading:
All level 3 credits gained from ASC units are awarded a pass, merit or distinction grade based on the quality of the work. Increasingly, universities are making graded offers to Access students that require students to gain a certain number of credits at merit or distinction level.
For certain degrees, some universities require that these be in certain module areas e.g. programming or web design units.
Entry Requirements
You must attend an interview with the course leader, your experience and/or attitude will be considered.
We recommend that you have GCSE English and Maths at a minimum of Grade 4 (C) before you commence the Access course. However, please contact us to discuss your prior qualifications and planned progression route and we would be happy to advise based on your particular set of circumstances.
It is advisable to check the GCSE requirements for the higher education course you wish to complete following the Access course, as they may have different stipulations.
Additional Information
This course is approximately 30 weeks, starting in September and finishing in May. Taught hours are 15 hours per week plus one and a half hours of tutor sessions. Lectures are taught over two and a half days per week with opportunities to include GCSE Maths/English during your studies. The College day typically starts at 9.15am and ends at 4.15pm.
Awarding Body: CAVA
Meet the staff, tour the campus and find out about life as a student at one of the best colleges in the country.
What you could earn
IT Specialist Managers
IT Business Analysts, Architects and Systems Designers
IT Engineers
IT User Support Technicians
IT Operations Technicians
IT Project and Programme Managers
Programmers and Software Development Professionals
Design and Development Engineers
Annual openings in Cornwall
29
Annual openings in Cornwall
12
Annual openings in Cornwall
4
Annual openings in Cornwall
17
Annual openings in Cornwall
14
Annual openings in Cornwall
11
Annual openings in Cornwall
36
Annual openings in Cornwall
7