During this course, you will learn where produce and products come from, a key skill in a kitchen today, and learn to cook using seasonal ingredients which will give you greater understanding of getting the best out of the produce we use. To ensure you are working at the required level, you will need to study up to Level 2 English and Maths (where necessary). This will support you on your Apprenticeship and within your career. You will be taught by staff with extensive experience who will advance your knowledge and skills to meet the expectations of the hospitality industry. Individual support, tuition and advice are available from our team of experienced and qualified tutors, assessors, and advisors.
Small Classes
Experienced Tutors
Industry-Standard Facilities
Excellent Industry Links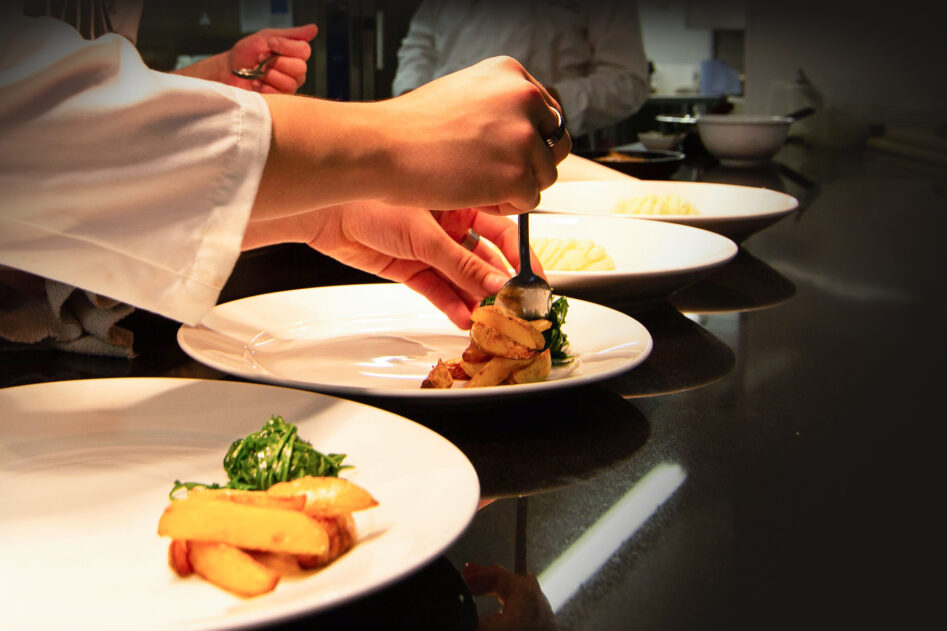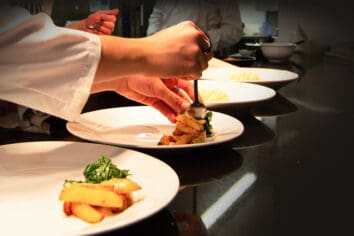 Learn from sector experts
You will be taught by staff with extensive experience who will advance your knowledge and skills to meet the expectations of the hospitality industry.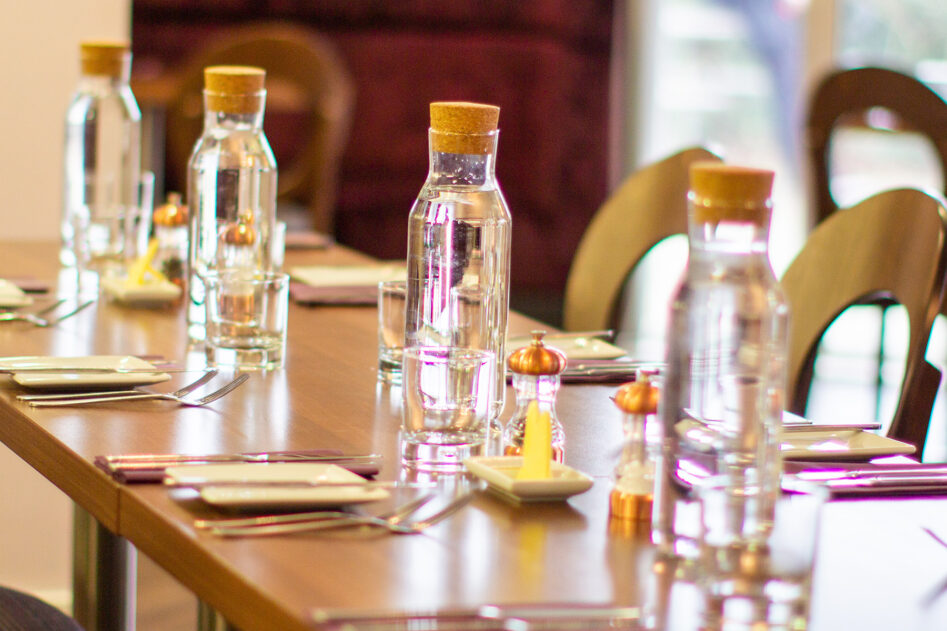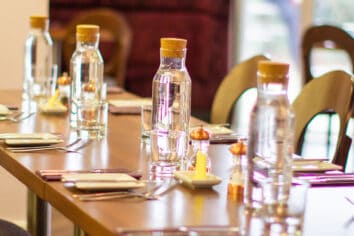 Develop work-related skills
During your programme you will develop work-related skills and knowledge to fully support you in your job role and prepare you for an exciting career.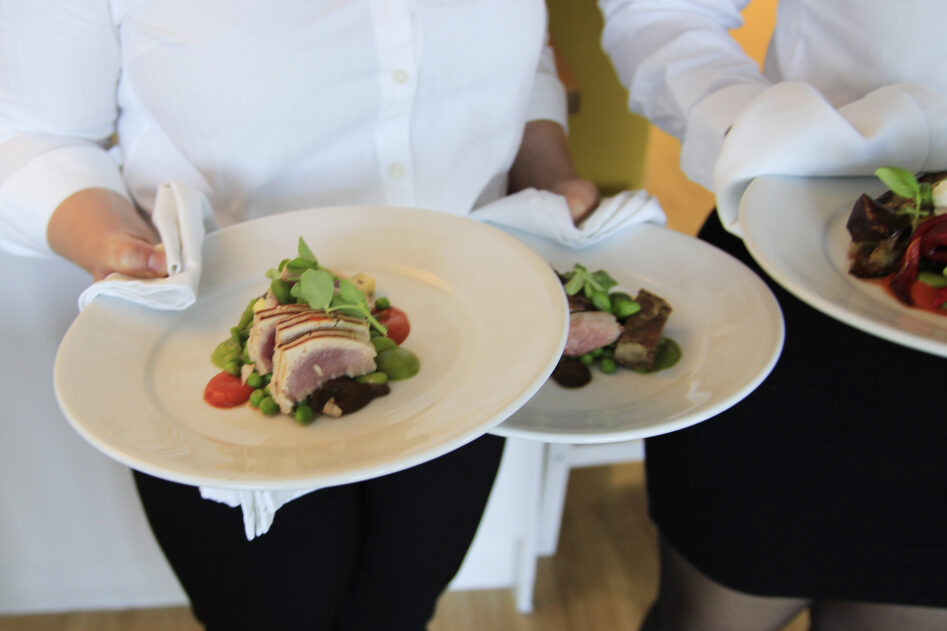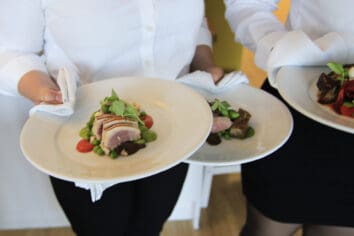 Excellent employer support and liaison
We have excellent industry contacts to ensure you have ongoing support and development in your workplace.
What Will I Learn?
Units that you will study:
Knowledge
The programme involves developing effective knowledge, behaviours and skills in four main areas: culinary, people, business and food safety.
Health, safety and security of the working environment including food safety and hygiene practices.
Food waste management and minimisation.
Professional behaviours – timekeeping, attendance, following company standards, reliability and communication.
Importance of working within budgets.
Understanding the supply chain and how to work with suppliers.
Risks in a work environment and how to manage them.
Taste – basic flavour profile, seasoning, herbs and spices.
Correct techniques including common knives, tools and equipment.
Key allergens.
Working as part of a team.
Meeting targets and effectively controlling resources required.
Skills
Contribute to reviewing and refreshing menus in line with business and customer requirements.
Use available technology in line with business procedures and guidelines to achieve the best result.
Measure dish ingredients and portion sizes accurately.
Use correct knives and knife skills when preparing food and use the correct equipment when preparing, cooking and presenting food.
Store, prepare and cook ingredients correctly to deliver a quality product that is safe for the consumer.
Develop own skills and knowledge through training and experiences.
Support team members to produce dishes and menu items on time to quality standards.
Perform role to the best of own ability in line with the business values and culture.
Follow instruction to meet targets and effectively control resources.
Undertake all tasks with due care and attention, reporting risks in the appropriate manner.
Behaviours
Show enthusiasm for keeping up to date with business and industry trends.
Use technology and equipment in line with training.
Pay attention to detail and work consistently to achieve standards.
Demonstrate care and attention when using knives and equipment.
Have an appreciation of ingredients.
Demonstrate high personal hygiene standards.
Take pride in own role through an enthusiastic and professional approach to tasks.
Read More
Where Will It Take Me?
On completion of the Level 2 Commis Chef Apprenticeship, you will be fully trained and able to gain more experience and look to progress to a supervisory job role. You could also choose to progress onto a Level 3 Apprenticeship to further develop your skills for future employment opportunities.
Entry Requirements
You will attend an interview with the Apprenticeship Advisor who will support you to find an Apprenticeship. Once a job has been secured you will have an interview with our Training Advisor to discuss the programme and your experience. Performance and attitude will be taken into account.
Assessment Arrangements
End Point Assessment
EPA methods • On demand tests • Practical observation • Culinary Challenge • Professional discussion
Information & Support
The Student Support team can see you on a one to one basis and offer advice and guidance on financial, personal and emotional issues. A professional team of staff work together with your tutor and training advisor to support you, so that you can successfully complete your course and recognise pathways to progression after leaving College.
Awarding Body: City & Guilds
Do you have a question that we haven't answered so far? Talk to our admissions team. We're here Monday-Friday 8.30am-4.30pm.
What you could earn
Chefs
Kitchen and Catering Assistants
Waiters and Waitresses
Restaurant and Catering Establishment Managers and Proprietors
Catering and Bar Managers
Cooks
Customer Service Managers and Supervisors
Customer Service Occupations
Annual openings in Cornwall
208
Annual openings in Cornwall
513
Annual openings in Cornwall
373
Annual openings in Cornwall
124
Annual openings in Cornwall
47
Annual openings in Cornwall
56
Annual openings in Cornwall
66
Annual openings in Cornwall
113