Start a quality career as a Mechatronics Maintenance Technician where Apprentices will learn to ensure that plant and equipment perform to the required standard to facilitate production targets for safety, quality, delivery and cost within High Value Manufacturing environments.
Typically, the work covers a broad range of activities including installation, testing, fault finding and the on-going planned maintenance of complex automated equipment. The work requires the application of a complex blend of skills, knowledge and occupational behaviours across electrical, electronic, mechanical, fluid power, pneumatic and control systems disciplines. 
Start a quality career
'Work ready' qualification
Develop practical skills
Apply a complex blend of skills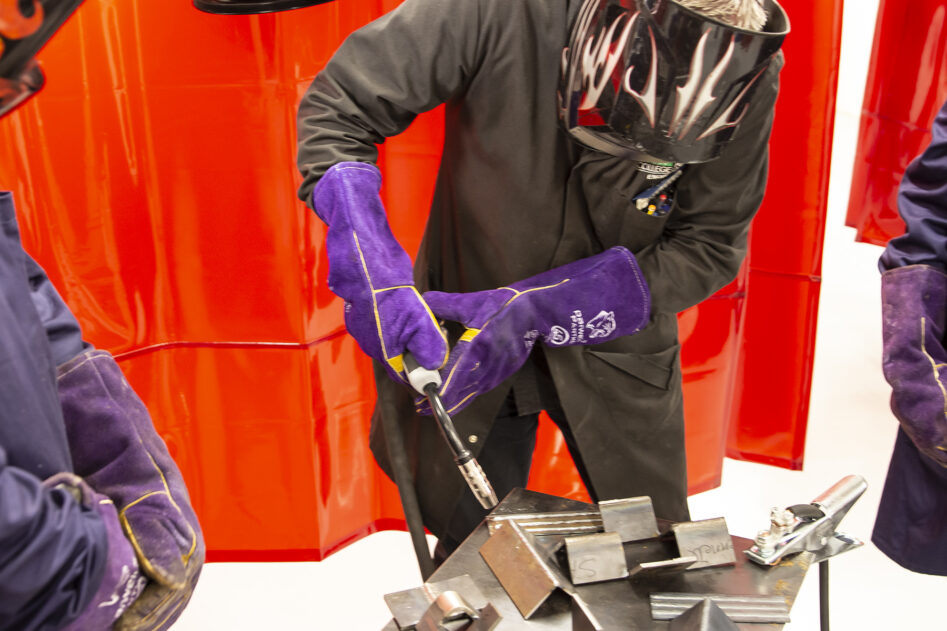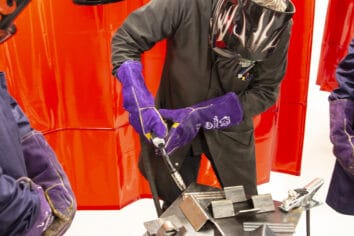 Learn from industry experts
Apprentices will be taught by staff with extensive experience who will advance their knowledge and skills to meet the expectations of the Engineering industry.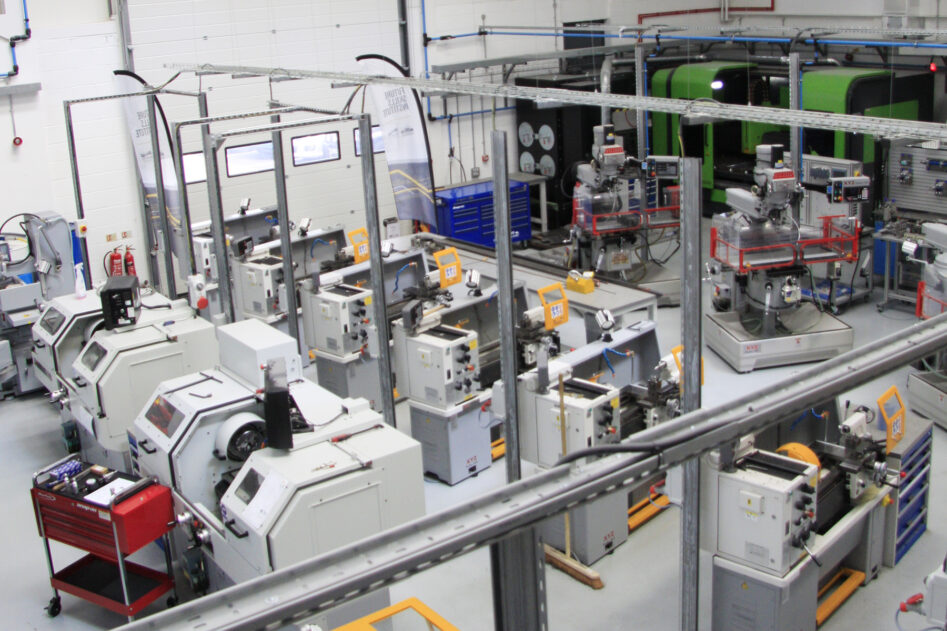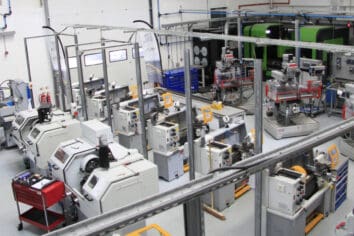 Industry-standard facilities
Enjoy modern workshops that are second-to-none within a further education setting, with a wide range of different machine tools, testing rigs and equipment.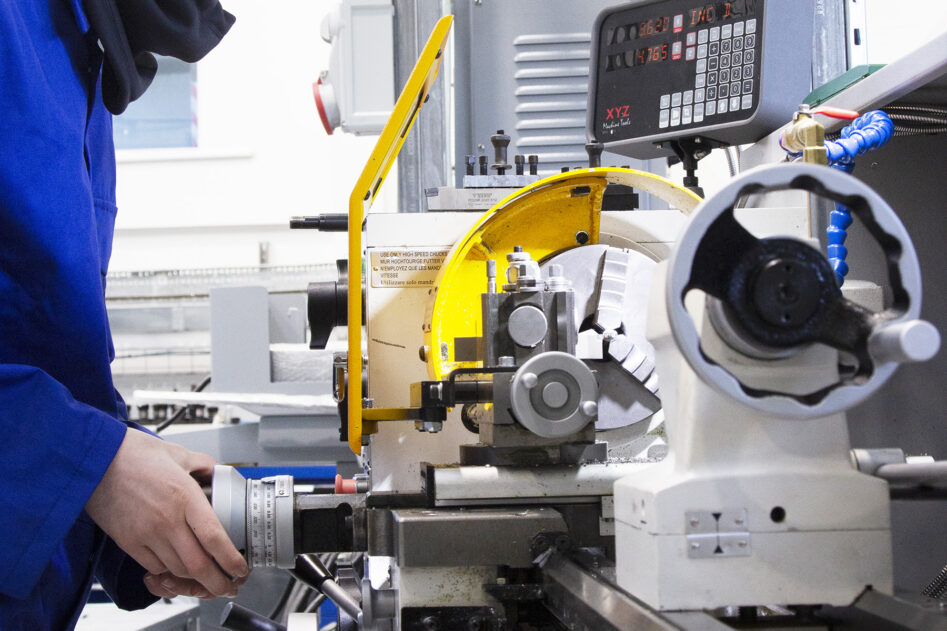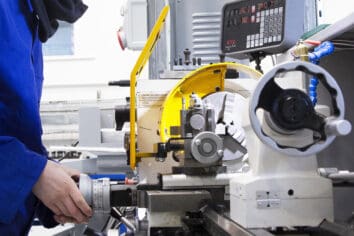 Apprentices learn skills that are required in industry, enhancing not only their knowledge and practical ability but also their future employability. 
WHAT WILL I LEARN?
The programme is broken down into modules of delivery which are covered in the workplace with the Apprentice's employer and during their time at college with their tutor. The curriculum is divided into a few categories, an example of what will be covered is detailed below: 
Knowledge: 
Understand mathematical techniques, formula and calculations in a mechatronics maintenance environment and the type of equipment being maintained.

Understand mechanical, electrical, electronic, fluid power and process control principles in a mechatronics maintenance environment.

Understand how equipment functions and operating parameters for individual components and how they interact.

Understand fault diagnostic methods, techniques and equipment used when maintaining equipment and systems.

Understand condition monitoring methods and equipment used, and understand how monitoring information is gained.

Support the planning of maintenance activities.

Understand how to minimise machinery downtime by implementing planned preventative maintenance programmes.

 
Skills: 
Read and interpret relevant data and documentation used to maintain components, equipment and systems.

Carry out condition monitoring of plant and equipment.

Carry out planned maintenance activities on plant and equipment.

Carrying out complex fault diagnosis and repair activities on high-technology engineered systems such as:

Maintaining mechanical equipment

Maintaining fluid & pneumatic power equipment

Maintaining electrical & electronic equipment

Maintaining process control equipment

Carrying out confirmation testing and subsequent smooth handover of equipment and plant to support the installation, testing and commissioning of equipment.

Contribute to the business by identifying possible opportunities for improving working practices, processes and/or procedures.

 
Behaviours: 
Personal responsibility, resilience and ethics: Comply with health and safety guidance and procedures, be disciplined and have a responsible approach to risk, always work diligently, accept responsibility for managing time and workload and stay motivated and committed when facing challenges. Comply with any organisational policies or codes of conduct in relation to ethical compliance.

Work effectively in teams: Integrate with the team, support other people, consider implications of actions on other people and the business.

Effective communication and interpersonal skills.

Focus on quality and problem solving.

Continuous personal development: Reflect on skills, knowledge and behaviours and seek opportunities to develop, adapt to different situations, environments or technologies and have a positive attitude to feedback and advice.

 
Read More
WHERE WILL IT TAKE ME?
Achievement of this qualification demonstrates that the Apprentice has the necessary technical skills and knowledge needed to work as a Maintenance Engineer with both mechanical and electronic skills.   
The qualification will allow Apprentices to progress into employment enhancing the skills and knowledge they have gained at Level 3, or to progress to a Higher-Level Apprenticeship or an HNC/HND in Engineering. 
ASSESSMENT ARRANGEMENTS
End Point Assessment will consist of a knowledge test and practical assessment to assess knowledge and competence.
ENTRY REQUIREMENTS
For entry to this programme Apprentices will require a grade 4 GCSE (C) or above in English and Maths. They must have a keen interest in Engineering and a good work ethic while being able to work alone, as part of a team and be able to demonstrate commitment to the course. 
INFORMATION & SUPPORT
The employer will judge when the Apprentice is ready for End Point Assessment with support from the learning provider.
On conclusion that the assessment gateway requirements have been achieved, learners will be able to proceed to the End Point Assessment stage of the Apprenticeship. It is expected that this will be within three months of the planned Apprenticeship completion date. 
ADDITIONAL INFORMATION
The College will provide all of the tools and materials for the course. Apprentices will be responsible for their own PPE and will be required to come equipped with a pair of steel toe capped boots and a pair of safety glasses. 
Do you have a question that we haven't answered so far? Talk to our admissions team. We're here Monday-Friday 8.30am-4.30pm.