This course provides the opportunity to develop knowledge and skills in the design, development and manufacture and maintenance of engineered products and systems. The course combines classroom and practical work and follows the Engineering pathway developed by BTEC. Learning is achieved through the completion of assignments and projects based on realistic workplace scenarios, activities and demands. This course will start to prepare you for the diverse and exciting world of engineering and the wide range of opportunities it offers. You will develop new knowledge/skills in areas such as engineering materials, manufacturing, electronics, Computer aided Design (CAD), design and project management.
Outstanding Facilities
Excellent Tutor Support
Small Classes
Industry Links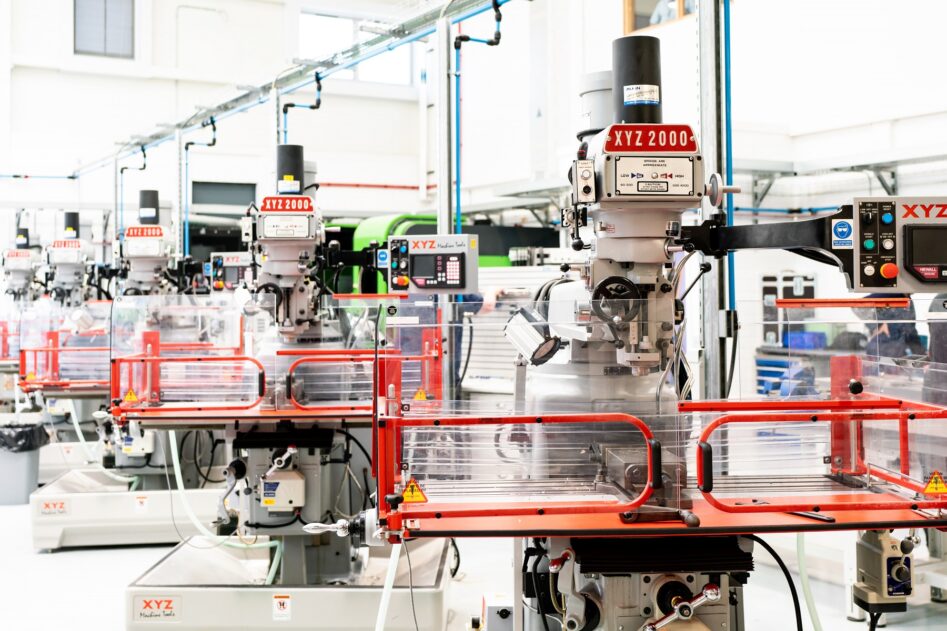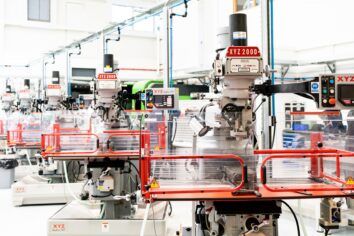 Industry-standard equipment
You will have access to newly installed Computer Numerical Controlled (CNC) machine tools plus Computer Aided Design facilities.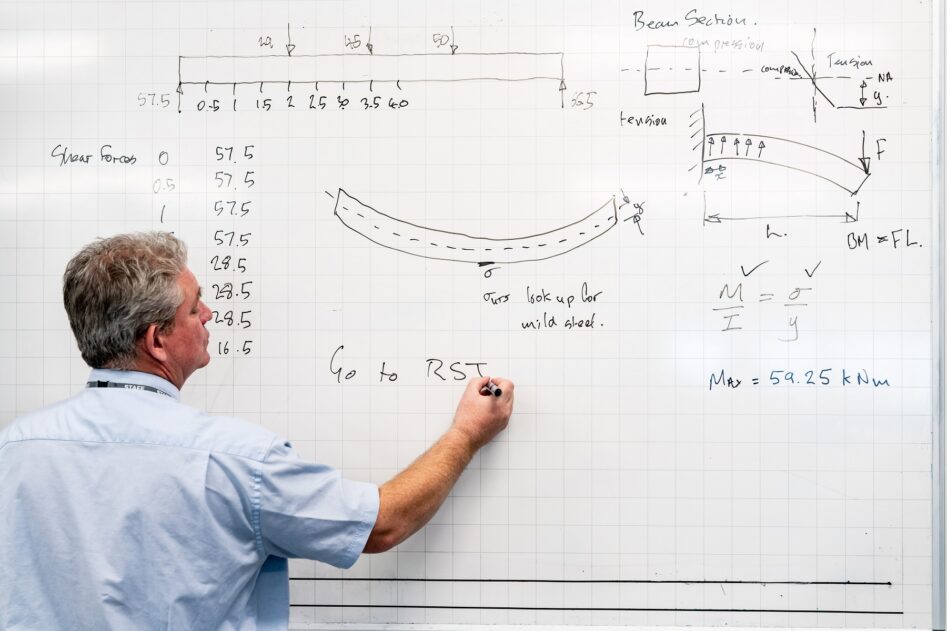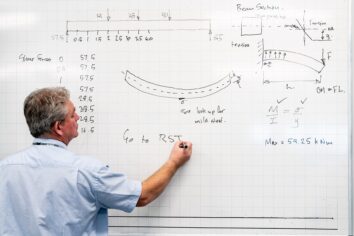 Theory and Practical Work
Mixing of theory and practical activities, utilising the mechanical test laboratory, engineering machine shop, the new welding and fabrication resource and other college equipment.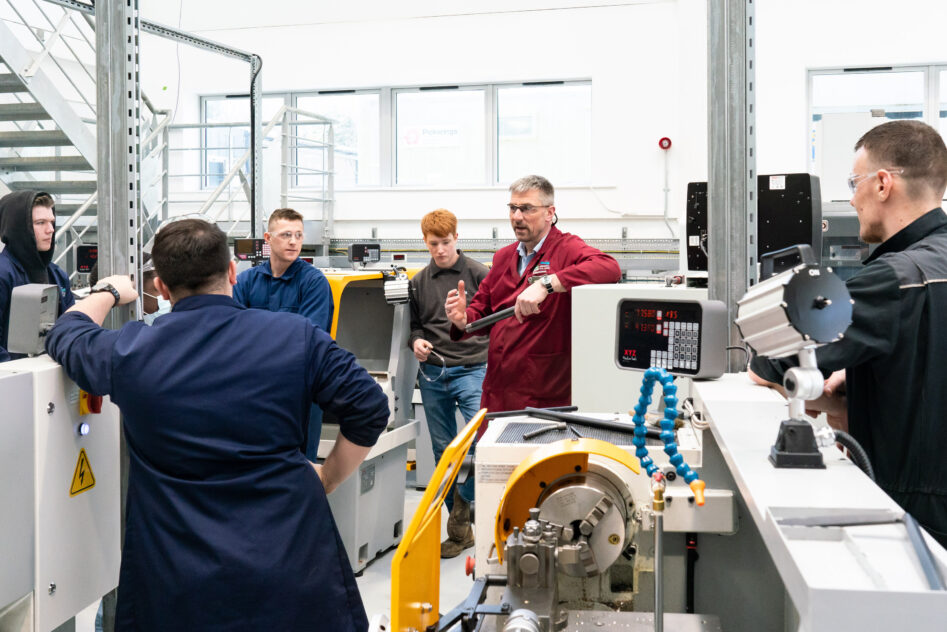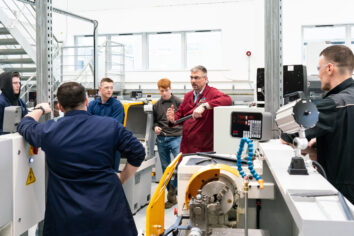 The engineering team are very supportive, ambitious, and hardworking.
WHAT WILL I LEARN?
This course provides grounding in general engineering, supporting a variety of engineering roles that candidates may enter within higher education or industry. This engineering course includes:
Year 1: Engineering principles, Delivery of Engineering Processes Safely as a Team, Applied Commercial and Quality Principles in Engineering, Computer Aided design in Engineering, Mechanical Measurement & Inspection Technology and Manufacturing Primary Forming Processes.
Year 2: Microcontroller Systems for Engineers, Calculus to Solve Engineering Problems Fabrication Manufacturing Processes, Mechanical behaviour of materials, Additive Manufacturing processes plus a specialist engineering project.
There will also be some externally set assessments. The course is suitable for school leavers and young adults.
WHERE WILL IT TAKE ME?
Completing the course will allow you to progress directly to the HNC Engineering at University Centre Truro and Penwith or a wide range of engineering degrees in your preferred field, as well as providing a route into employment within the industry in a wide range of engineering disciplines.
The skills you acquire will allow you work in many of the different types of engineering disciplines including Aerospace Engineer, Electrical Engineer, Environmental Engineer, Reliability Engineer, Research and Development Engineer, Materials Engineer, Biomedical Engineer, Marine engineer, Health and Safety engineer, Maintenance engineer, Project engineer amongst many other engineering options.
Assessment Arrangements
There are no formal examinations on this programme, but a major project will take place in the second year. There will be a lot of independent written assignments to be completed and you will have to be prepared to make a regular commitment to writing up your work to a high standard. Your achievement in this subject is also dependent upon excellent attendance, punctuality, and effort. You will learn in a friendly atmosphere, using a variety of assessment methods:
You will be assessed regularly via written essay work that is conducted either as homework or under timed conditions in class and given feedback on your progress. You also will be assessed regularly on technical terminology. Discussions and presentations are a vital part of our assessment process and you will be expected to contribute to those and reading exercises.
You will review your own performance in 1:1 sessions with your tutor.
Although there is a considerable amount of written coursework to be completed, practical work is a key part of the course.
Entry Requirements
To enrol on the Pearson BTEC Level 3 Extended Diploma in Engineering you require successful completion of the Year 1 BTEC Level 2 in Engineering or GCSE Grade 4 in at least five subjects (which should include English, and a Science) and at least a Grade 5 in Maths.
Information & Support
Additional maths support is available for students who feel that they need more tuition, and your tutor will maintain regular contact with other teaching staff to ensure you are progressing and reaching your potential.
Some Personal Protective Equipment (PPE) will be required for this course which will include safety boots, glasses, and lab coats – you will be advised of this at interview
Do you have a question that we haven't answered so far? Talk to our admissions team. We're here Monday-Friday 8.30am-4.30pm.
What you could earn
Mechanical Engineers
Vehicle Technicians, Mechanics and Electricians
Electrical and Electronics Technicians
Electronics Engineers
Assemblers (Electrical and Electronic Products)
Electrical and Electronic Trades
Electrical Engineers
Electricians and Electrical Fitters
Annual openings in Cornwall
12
Annual openings in Cornwall
64
Annual openings in Cornwall
12
Annual openings in Cornwall
3
Annual openings in Cornwall
5
Annual openings in Cornwall
20
Annual openings in Cornwall
11
Annual openings in Cornwall
48