This course focuses on developing the skills required for progressing onto a career, or further education path, as either an actor or triple threat performer. Students can usually choose to follow a pathway specialising in developing skills as either an actor or musical theatre performer. The course will cover different acting styles, such as acting for film and TV, as well as jazz dance and singing skills. This course will build upon existing skills you have in dance, singing and acting, as well as developing new ones. It will provide you with an understanding of different styles of theatre through practical performance projects.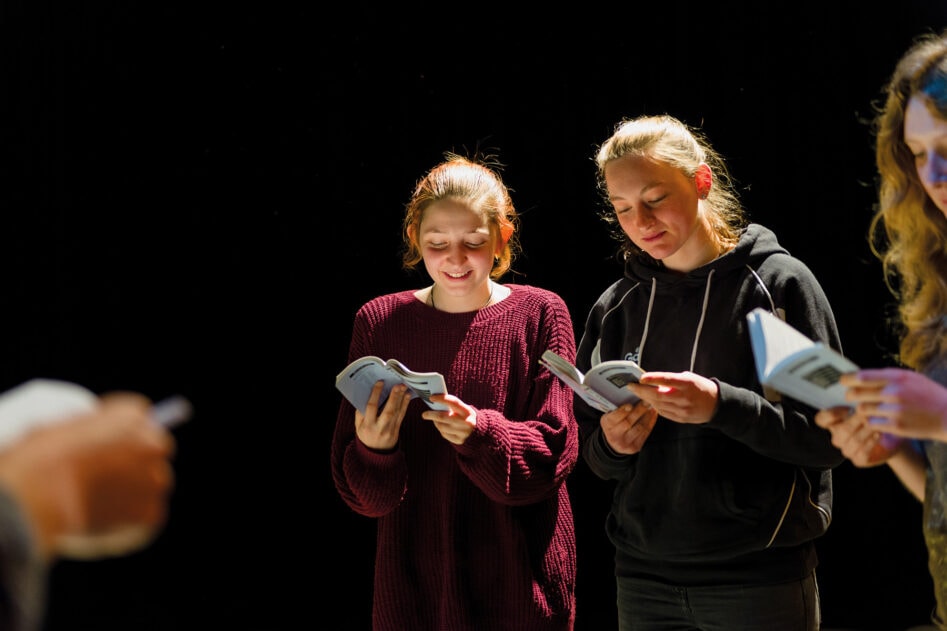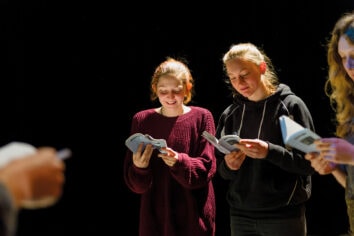 Learn from sector experts
You will be taught by staff with extensive experience who will advance your knowledge and skills.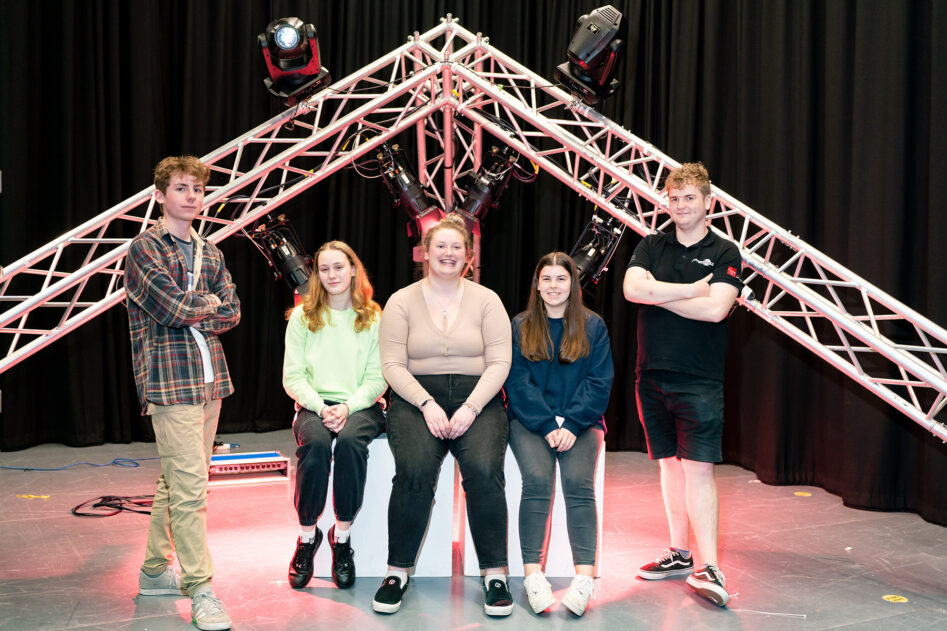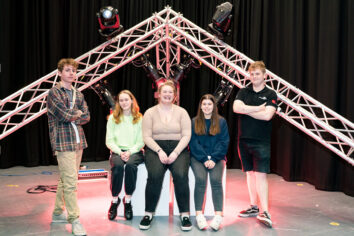 Develop work-related skills
During your programme, you will also develop personal and work-related skills which will help prepare you for full-time work, whether you decide to pursue Performing Arts after college, or not.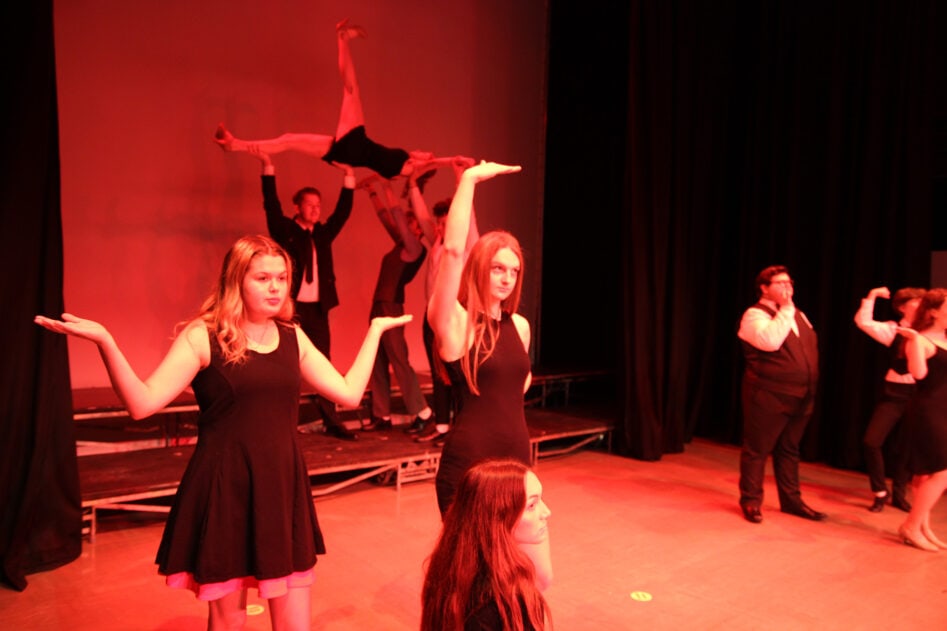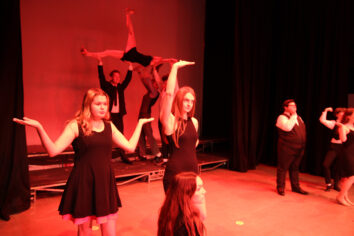 Enjoy professional surroundings
Our two theatre spaces are equipped with the latest industry standard equipment and resources, managed by experienced technicians.
What Will I Learn?
By working regularly in groups, you'll learn how to work cooperatively with others, a key factor in all aspects of study and employment. You will also develop your communication skills, improve your performing and critical abilities. The nature of the work develops the whole person; on completion of the course you can expect to find yourself equipped either to seek employment in many areas of work (not limited solely to the performing arts) or to move into higher education. The course is deliberately quite broad enabling you to experience a wide range of styles and genres within the performing arts. There is a strong common practical core to the course, in which you will be expected to work with the whole group in the preparation of dance, drama and musical theatre performances that will stretch and develop you as a performer.
The high calibre of teaching staff and resources will complement your own developing skills in independent learning as you progress through the course. As a student of Performing Arts you are expected to be highly motivated, having chosen a course that reflects your interests and passions. The course will place high demands on you, always seeking to stretch your abilities, develop skills and strengthen performance technique. Through productions, you will always be encouraged to work practically to develop performances that display a high level of skill and professionalism.
Read More
Where will it take me?
This Diploma can equip you for progression onto a university or drama school degree course in subjects such as Drama, Acting, Musical Theatre, Dance, or Performing Arts. Employment opportunities in an area of the performing arts include a trainee or apprenticeship in backstage operations with a theatre company, front-of-house, or teaching assistant.
Other possible areas at university might be Media, Journalism, Events Management, Technical Theatre or Education (Teaching).
Entry Requirements
Four GCSEs at Grade 4 to include either English Language (or Literature) and/or Maths. A Level 2 Diploma at Merit in an appropriate subject can also be considered (plus GCSE English and/or Maths). You will also be asked to attend an interview in which you will perform an audition piece (monologue or song).
Information & Support
Working within the Student Services area, the Student Support team will see you on a one-to-one basis and offer advice and guidance on financial, personal and emotional issues. A professional team of staff work together with your personal tutor to support you so that you can successfully complete your course and recognise pathways to progression after leaving the college.
Do you have a question that we haven't answered so far? Talk to our admissions team. We're here Monday-Friday 8.30am-4.30pm.
What you could earn
Musicians
Dancers and Choreographers
Actors, Entertainers and Presenters
Annual openings in Cornwall
3
Annual openings in Cornwall
1
Annual openings in Cornwall
2