This course focuses on developing skills in a range of dance styles and explores ways to create and develop movement. You will participate in regular ballet, contemporary and jazz classes alongside creative and contextual workshops. If you are passionate about dance, enjoy working as a member of an ensemble and wish to enhance your contextual knowledge then studying on this course will allow you to develop both in an academic and practical way. You will achieve a qualification that is equivalent to three A Levels, which will allow you to progress on to a multitude of specialist training programmes at conservatoires and universities
Experienced Tutors
Learn and experience a wide variety of dance genres
Excellent Learning Environment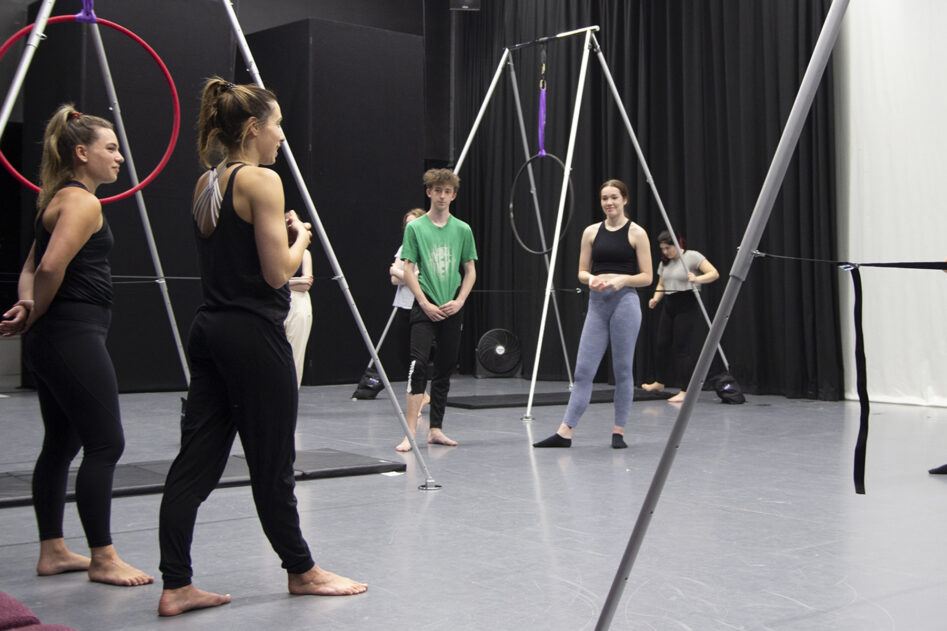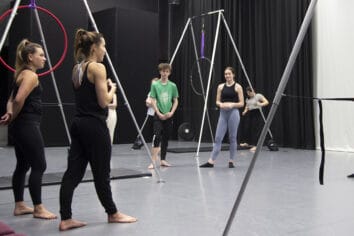 Learn from sector experts
Each element of the course will be taught by specialist staff with extensive experience in their subject.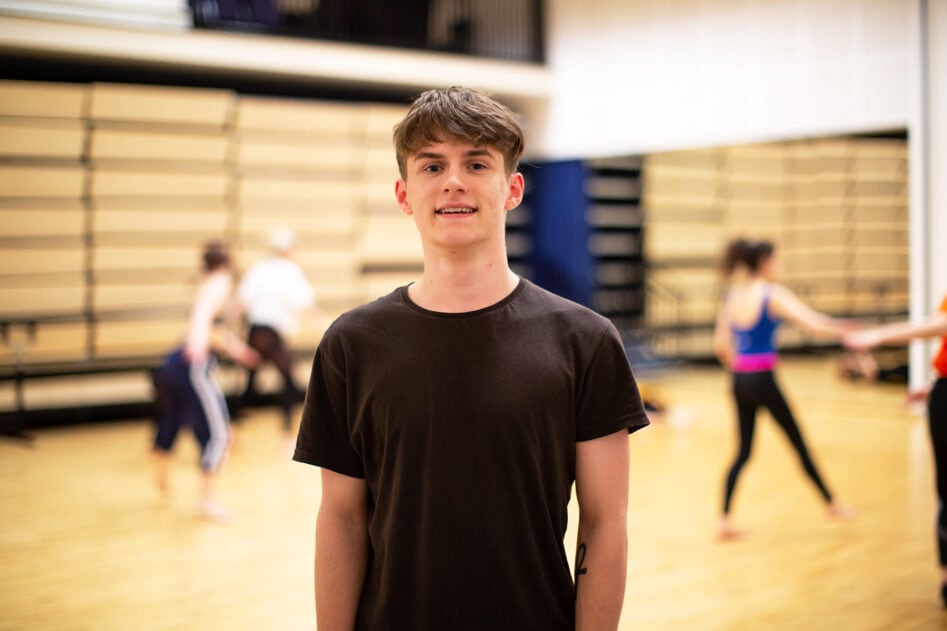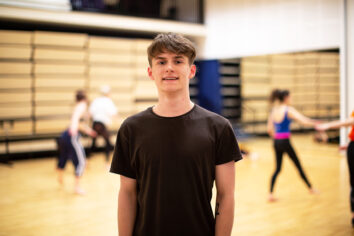 Develop work-related skills
During your programme, you will also develop personal and work-related skills which will help prepare you for full-time work whether you decide to pursue the study of dance further or not.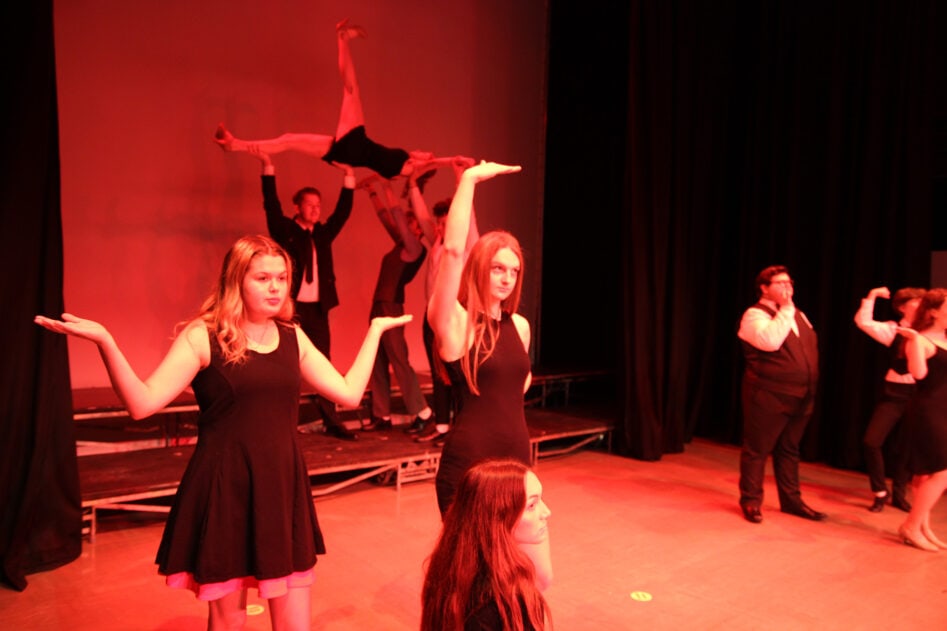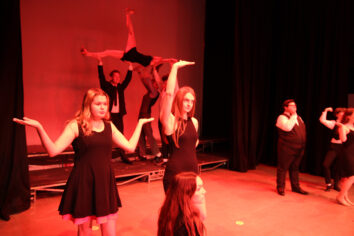 Enjoy professional surroundings
Our dance studios are equipped with professional dance flooring and mirrors and our theatres are purpose-built to accommodate performances and assessments.
What will I learn?
The first year of the course allows you to build specialist skills and experience a variety of dance genres and methods of creating movement. The second year develops and challenges your skills as a performer, encouraging you to begin to realise your own creative and performance style. You will be supported and guided through the application and audition process for study at Degree level.
You will participate in formal technique classes in Classical Ballet, Jazz and Contemporary Dance in both years whilst also studying Tap in the first year and Street Dance in the second year. You will participate in choreographic projects in both years and learn about professional artists working within Classical, Contemporary and Commercial Dance.
You will be expected to work with self-discipline, focus and motivation in all formal technique classes in order to build accuracy and confidence in all styles. Whilst previous dance training is required, it is not expected that you will be experienced and confidence in each technique studied. During creative sessions you will be supported in exploring the key features of dance composition, methods of creating movement and communication through dance. You will investigate the academic principles of choreography through practical workshops and learn how to make and structure movement to communicate a theme, narrative or abstract notion. You will be encouraged to develop original movement, challenge your own creativity, and begin to consider you own choreographic style.
You will investigate dancing, its purpose, development, and origins. You will study particular eras and specific practitioners, comparing historical work to modern day equivalents. You will learn and explore professional repertoire in order to build a physical understanding of the similarities and differences between styles, techniques and practitioners. You will also investigate job roles within the performing arts, training and careers opportunities, and funding agencies and will produce application material including a CV and showreels.
First Year Modules
C – Dance Skills Development
Units – C7: Exploring Performance Styles
C8: Creating Performance Material
C9: Performing as a Dancer as part of an Ensemble
F – The Performing Arts Industry
Second Year Modules
G – Personal Performing Arts Profile
Units – G17: Using Development Plans to Refine Skills
G18: Producing A Personal Project
G19: Using Material for Self-Promotion and Networking
H – Collaborative Performing Arts Project
Units – H20: Undertaking a Defined Creative or Administrative Role
H21: Using Creative Collaboration to Develop a Project
H22: Producing a Collaborative Project
Read More
Where Will it take me?
Learners can progress onto a range of degree programmes in Dance or may also progress onto related degrees such as Musical Theatre or Drama. Other opportunities include employment in an area of the performing arts, whether it be as a trainee or apprenticeship with a company, in front-of-house or as a teaching assistant.
Assessment Arrangements
Assessment is continuous across the two years and will be delivered through projects and assignments. These will include the assessment of a range of appropriate skills including your dance technique, performance skills, ability to reflect on your own practice and essays focussing on research and critical analysis. You will be assessed on ensemble and solo performances, independent research projects, creative practices, and written assignments. Discussions and presentations also form part of the teaching, learning and assessment process.
Entry Requirements
Four GCSEs at Grade 4 to include either English Language (or Literature) and /or Maths. A Level 2 Diploma at Merit in an appropriate subject can also be considered (plus GCSE English and/or Maths). You will also be asked to attend an interview in which you will perform an audition dance.
Information & Support
You will have a Personal Tutor to support with any academic challenges you may face. Your Tutor can also offer personal support or direct you to our Student Services Team which can provide specialist financial, personal, and emotional support. The lecturing staff are friendly and approachable and happy to help and support as required, working alongside your tutor to support you so that you can successfully complete your course and progress in the way you wish. We encourage our learners to watch as much live or recorded professional dance as possible to support their studies.
Do you have a question that we haven't answered so far? Talk to our admissions team. We're here Monday-Friday 8.30am-4.30pm.
What you could earn
Musicians
Dancers and Choreographers
Actors, Entertainers and Presenters
Annual openings in Cornwall
3
Annual openings in Cornwall
1
Annual openings in Cornwall
2