If you enjoy dancing, creating routines and are inquisitive about how dance has evolved throughout history then the dance specification will stretch and challenge you by providing valuable opportunities for you to develop as both a practitioner and commentator of the subject. A-level Dance is a dynamic qualification which encourages you to develop both your creative and intellectual capacity, alongside transferable skills such as team working, communication and problem-solving. All of these are sought after skills by higher education and employers and will help you stand out in the workplace whatever your choice of career.
experienced tutors
transferable skills
outstanding facilities
practical and theoretical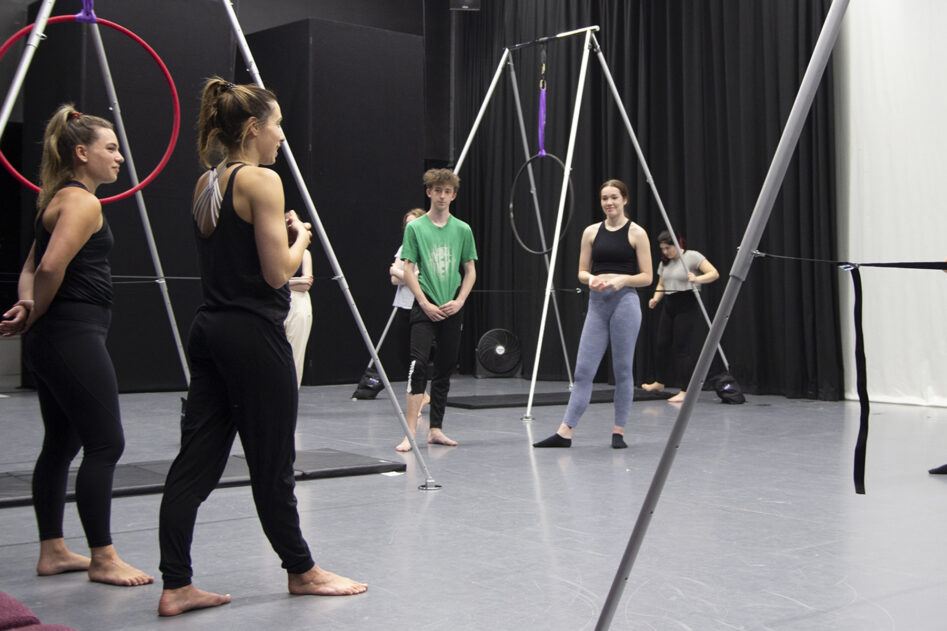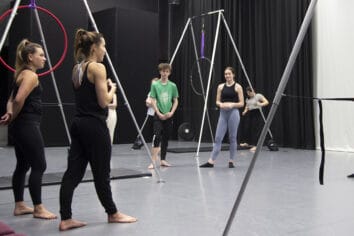 Learn from experienced tutors
You will be taught by staff with extensive experience who will advance your knowledge and skills and provide excellent support in the subject.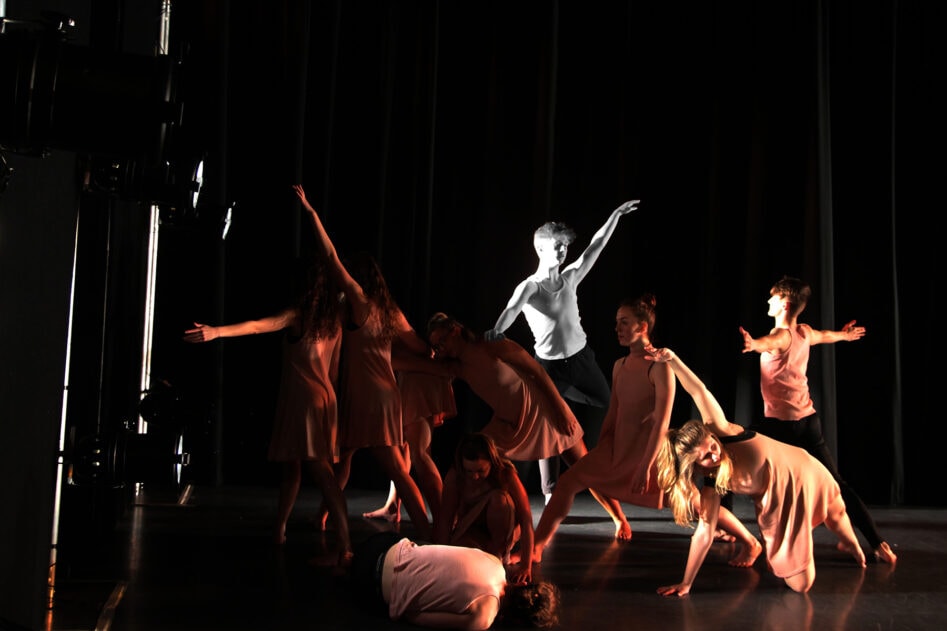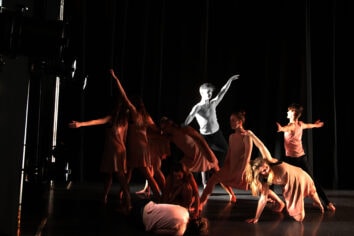 Transferable skills development
During the course you will develop key transferable skills, which will help prepare you for full-time work, whether you decide to pursue Dance after college, or not.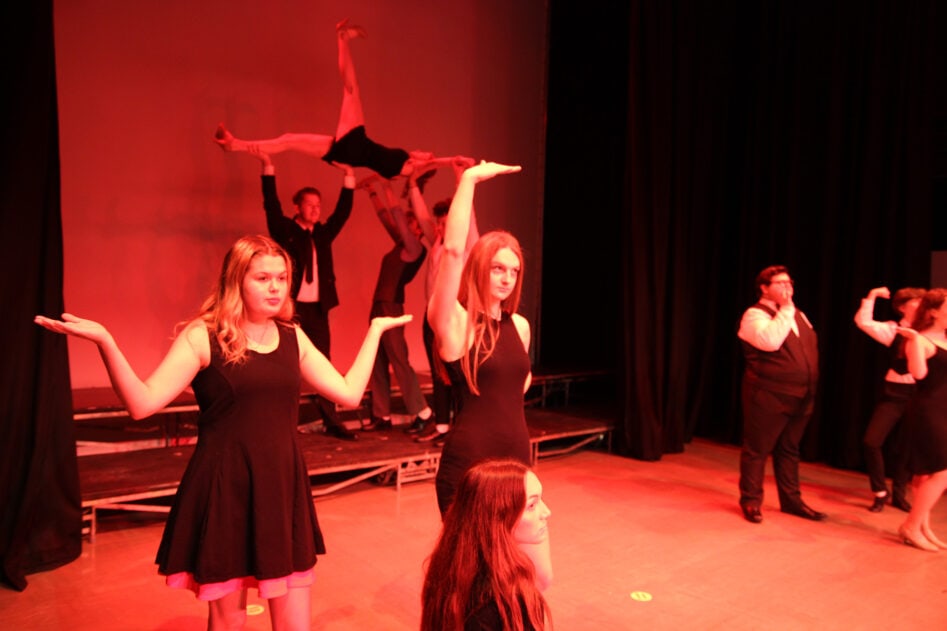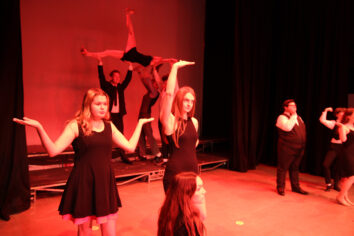 Enjoy professional surroundings
Our dance studios are equipped with professional dance flooring and mirrors and our theatres are purpose-built to accommodate performances and assessments.
WHAT WILL I LEARN?
One of the modules of study is, Component 1 Performance and Choreography (practical exam, 50%). The aim of this part of the subject content is to allow you to develop and apply the knowledge, understanding and skills required to perform a dance as both a soloist and as part of a quartet. You will also be required to create a piece of group choreography. The solo performance will directly link to a specific practitioner which you are studying in Component 2. You will have the opportunity to explore and analyse key characteristics of both the movement and choreographic style of that practitioner. This will then develop into a solo performance for assessment.
Anther module is Component 2 Critical Engagement (written exam, 50%) Critical engagement with two set works and corresponding contextual areas of study will enable you to develop and demonstrate an in-depth knowledge and understanding of dance through time and location relating to specific features of genre, including style, technique, influences, key practitioners, professional repertoire and communication of dance ideas.
The compulsory set work for this specification is Rooster (1991) choreographed by Christopher Bruce and its corresponding area of study is 'Rambert Dance Company (1966 – 2002). The other optional set work/area of study will be chosen from one of the following:
Giselle (Jean Coralli and Jules Perrot, 1841)/The Romantic ballet period
Appalachian Spring (Martha Graham, 1944)/The origins of American modern dance 1900 –1945
Singin' in the Rain (Stanley Donan and Gene Kelly, 1952)/American Jazz dance 1940 – 1975
Sutra (Sidi Larbi Cherkaoui, 2008)/The independent contemporary dance scene in Britain 2000 –
Read More
WHERE WILL IT TAKE ME?
By building both subject specialist and transferable skills, students have progressed onto a range of degree courses and employment. Progression courses range from arts-based to science, care or business-related degrees. By doing this course you can enjoy a career that requires creativity, leadership, confidence, and teamwork.
Assessment Arrangements
Your achievement in this subject is dependent upon excellent attendance, punctuality and
effort. You will learn in a friendly and supportive environment, using a variety of assessment methods throughout the course. You will have the opportunity to present and share practical work with your tutor who will give feedback on your progress on a regular basis. You will be assessed regularly on written essay work that is conducted either as homework or under timed conditions in class and will be given feedback on your progress. To thoroughly prepare you for the final assessments you will also undertake mock examinations in relation to each component in advance of your final exams.
At the end of your two-year course, you will be formally examined on each component that you study. The examinations are both practical (performance and choreography) and written (short answers and essay-based).
Entry Requirements
Five GCSEs at g
rade 5 to include grade 5 in Dance or grade 6 in an English subject if you haven't taken Dance at GCSE level. A genuine interest in all strands of the subject – performance, choreography and critical engagement – is essential.
Information & Support
Here at the college, we have an excellent study support team who can offer a range of support sessions to underpin your learning on the course. Also working within the Student Services area, the Student Support team can see you on a one-to-one basis and offer advice and guidance on financial, personal and emotional issues and career progression.
We encourage all learners on the course to watch as much live or recorded professional dance as possible to support their studies. E-stream is a college facility which allows all learners to access dance performances from home and college trips to see live dance will be offered.
Do you have a question that we haven't answered so far? Talk to our admissions team. We're here Monday-Friday 8.30am-4.30pm.