You will develop a key understanding of the English legal system. In addition, you will explore a number of substantive topics such as criminal law, youth justice and the law of torts. Law acts as the 'major' part of the course with criminology and criminal justice as a specialism.
The Research Project allows students to study an area of interest in more depth, with previous topics including raising the criminal age of responsibility, revenge porn, male domestic abuse victims, the influence of the media on trial and sentence, the UK housing crisis and the role of victims in the criminal justice system.
The University Centre has extensive links to industry and practice and a plethora of opportunities for further study and work experience. The position of the course in the heart of Cornwall provides the very best platform for professional development.
Exceptional Resources
Progression Opportunities
Teaching Excellence
Industry Links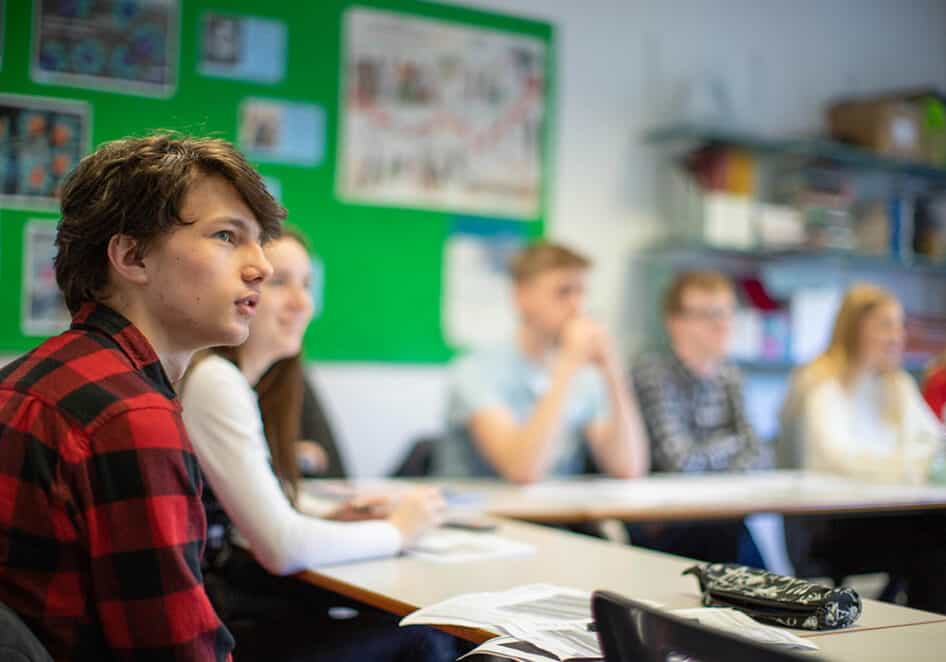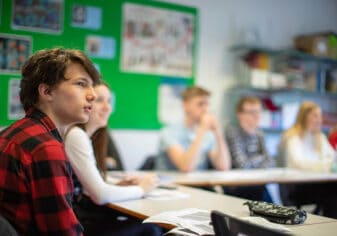 Small class sizes at the University Centre lead to excellent student: teacher ratios and superior educational settings.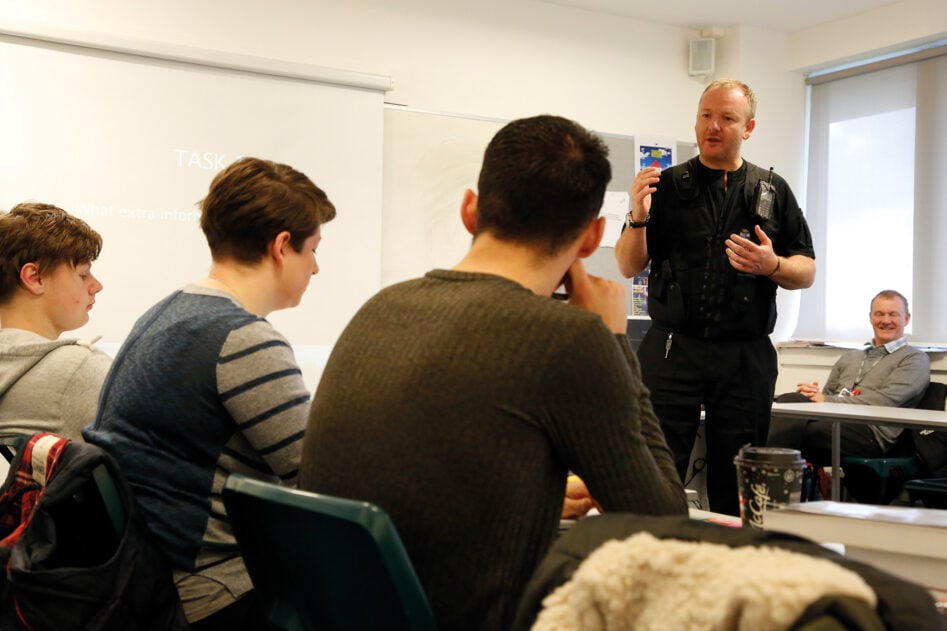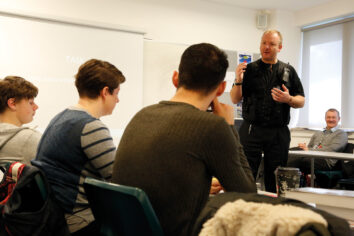 Meeting the Needs of Employers
The College endeavours to meet the needs of the legal sector. We ensure that our content is industry-led and we embed transferable employability skills throughout the programme.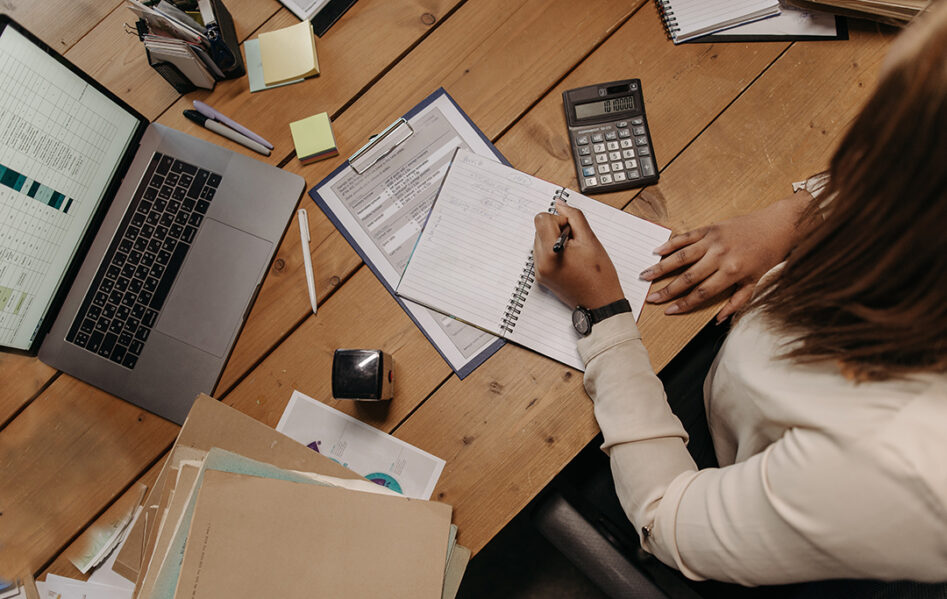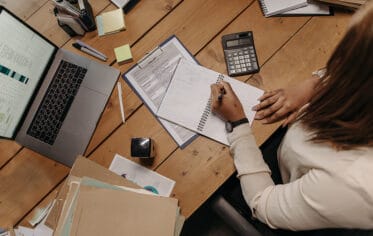 Accessibility and Diversity
We timetable our sessions to ensure that contact hours are compressed into just two days. This makes it easier for our students to work alongside their classes and to meet the demands of life outside of study.
What Will I Learn?
The following modules will be delivered during your two-year programme:
English Legal System: Sources of Law
English Legal System: Legal Process
Law of Torts
Professional Practice
Criminology and Crime Problems
Restorative Justice and Victims of Crime
Law of Contract
Public Law
Criminal Law
Research Project
Criminology and Penal Theory
Youth Justice
Where Will It Take Me?
The course provides a valuable stepping stone for those hoping to become:
Solicitors
Barristers
Legal Executives
Police Officers
Estate Agents
Advice Workers
Paralegals
In addition, there are various opportunities for further study. These include the following top-up options:
Year 2 LLB (Hons) or Year 2 LLB with Criminology and Criminal Justice Studies (University of Plymouth)
Year 3 BSc Law with Criminology and Criminal Justice Studies (University of Plymouth)
Year 3 BSc Law with Business (University of Plymouth)
Year 3 BA Business Enterprise and Leadership (Truro College)
Year 3 BA (Hons) Human Behavioural Studies (Truro College)
Year 3 BA (Hons) Applied Social Science (Truro College)
Year 3 LLB (Hons) Law (Open University)
Year 3 LLB (Hons) Law Truro College
Read More
Assessment Arrangements
Assessment methods include written examinations and a range of coursework tasks including essays, reports, portfolios, presentations and a research project. In addition to summative assessments, which count towards your final mark, there are plenty of opportunities to gain formative feedback to aid your progression.
Entry Requirements
48 UCAS points from a relevant Level 3 qualification and English and Maths at Grade C/4 or above.
Additional Information
Duration: Two years full time, four years part time
Awarding body: University of Plymouth
Location: Truro College
UCAS code: M201
All students will have the opportunity to become a member of the Cornwall Law Society, free of charge, which is an excellent networking platform for those interested in gaining work experience or employment locally.
Do you have a question that we haven't answered so far? Talk to our admissions team. We're here Monday-Friday 8.30am-4.30pm.
What you could earn
Marketing and Sales Directors
Financial Managers and Directors
Chartered and Certified Accountants
Financial and Accounting Technicians
Advertising Accounts Managers and Creative Directors
Financial Accounts Managers
Sales Accounts and Business Development Managers
Marketing Associate Professionals
Annual openings in Cornwall
110
Annual openings in Cornwall
88
Annual openings in Cornwall
29
Annual openings in Cornwall
6
Annual openings in Cornwall
7
Annual openings in Cornwall
67
Annual openings in Cornwall
179
Annual openings in Cornwall
67