This qualification aims to provide an opportunity to allow students to progress onto careers in the uniformed services. We will prepare learners for a variety of recruitment interviews, and learners will understand the personal commitment and fitness requirements needed to be employed in a uniformed service role. Learners will have the opportunity to understand and develop the skills and qualities needed to work in a range of uniformed services e.g. leadership skills,  conflict management, personal protection, teamwork, communication, navigation, and drill. How external organisations impact on and influence the work of the uniformed services and an awareness of how uniformed services organisations respond in emergency situations will also be assessed.
Preparation for Interviews
Leadership Skills
Investigate careers
Regular Visits and Experiences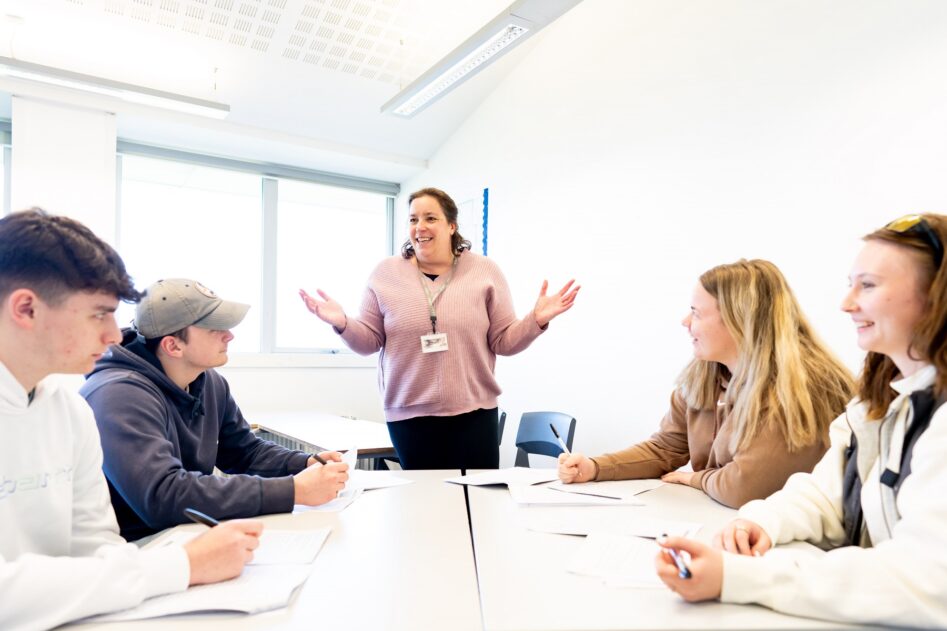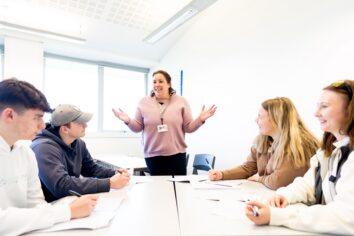 Learn from sector experts
You will be taught by staff with extensive experience who will advance your knowledge and skills to meet the expectations of the uniformed services sector.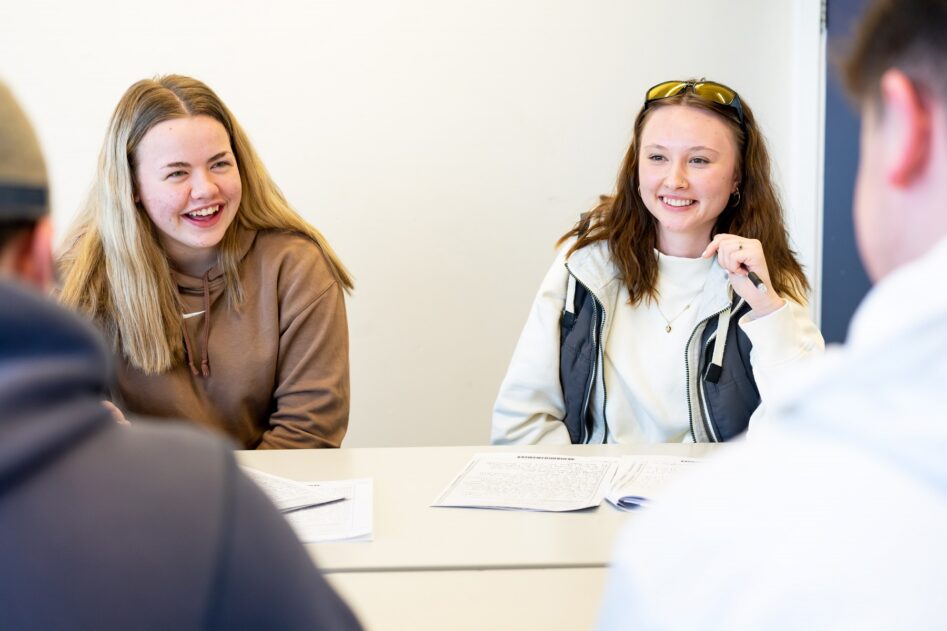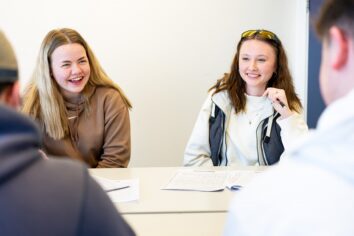 During your programme of study, the emphasis will be on vocational delivery which will help prepare you for full-time work after you have completed the course.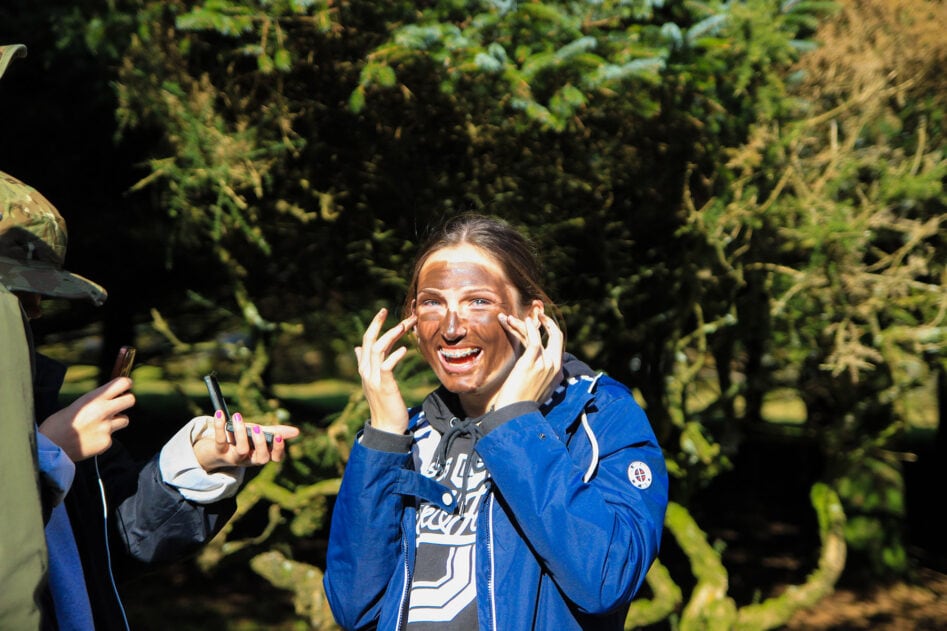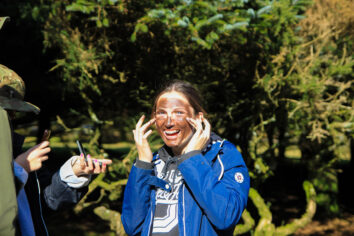 Enjoy regular visits and experiences linked to a range of uniformed services. Our teaching areas are kitted out with excellent equipment and resources to help support the learner's experience.
What Will I Learn?
The course will aid understanding of the Government and the wider uniformed protective services sector and encourages consideration of current affairs and media in a global context. Course content will help to develop essential skills and knowledge, such as research, presentation, and report-writing. The building of confidence, through understanding and improving ability in outdoor activities, physical fitness, discipline, teamwork, and communication is a core aim. The demonstration that sensitivity and openness are equally important assets when working with diverse groups is also explored.
Over the two years of the course, you will cover 13 units which are assessed by a combination of written and practical assignments.
Year 1
Preparation for a career in a chosen uniformed service
Develop aspects of physical fitness for entry to the uniformed services
Develop leadership skills
Understand the importance of equality, diversity and inclusion in the uniformed services
Hierarchy and routine in the uniformed services
Values and standards in the uniformed services
Carry out map reading and navigation across open country
Skills for land-based outdoor and adventurous activities
Understanding Discipline
Year 2
Telecommunications in the uniformed services
Volunteering in the Uniformed Services
Emergency planning and response in the uniformed services
Understand the impact of war and conflict on the uniformed services
Sports coaching
Outdoor and adventurous expeditions
Skills for Water-based outdoor and adventurous activities
Collaboration between uniformed services
UK Legal Systems
Mental and physical wellbeing
Read More
Where Will It Take Me?
Opportunities as a result of studying this course include Higher Education and Higher Apprenticeships within the Public Services sector. This course will also help students to apply for careers in the Armed Services, Justice Services, Emergency Services, local or national government and other security services.
Assessment Arrangements
You will be assessed using a combination of internal assessments, which are set and marked by the College. Over the two years of the programme, you will complete compulsory assignments for all units. The format of the assignments will vary across the units but may include: presentations, practical assessments and written reports.
Entry Requirements
You will need four GCSEs at a minimum of Grade 4, to include either English Language or Literature and/or Maths. A Level 2 Diploma at Merit in an appropriate subject can also be considered (plus English and/or Maths at Grade 4).
Information & Support
Independent assignment work will be supported through PowerPoints, worksheets, and other guides available through our Sharepoint site. College trips to relevant protective services workplaces will be offered and we also encourage you to actively work on your fitness to support future job applications.
Working within the Student Services area, the Student Support team will see you and offer advice and guidance on financial, personal, and emotional issues. A professional team of staff work together with your personal tutor to support you so that you can successfully complete your course and recognise pathways to progression after leaving College.
Awarding Body: NCFE
Contact: For further information please feel free to contact the DTL for Sport and Protective Services, Vicky Pring, at vickyp@truro-penwith.ac.uk. 
Do you have a question that we haven't answered so far? Talk to our admissions team. We're here Monday-Friday 8.30am-4.30pm.
What you could earn
Senior Police Officers
Police Officers (Sergeant and Below)
Police Community Support Officers
Sports Players
Sports and Leisure Assistants
Leisure and Sports Managers
Senior Officers in Fire, Ambulance, Prison and Related Services
Fire Service Officers (Watch Manager and Below)
Annual openings in Cornwall
2
Annual openings in Cornwall
20
Annual openings in Cornwall
3
Annual openings in Cornwall
7
Annual openings in Cornwall
33
Annual openings in Cornwall
28
Annual openings in Cornwall
2
Annual openings in Cornwall
7