This qualification has been developed by experts and employers and reflects the needs of specialist occupations within the healthcare sector. This course will provide learners with the knowledge, skills and behaviours required to progress into a wide range of skilled employment options or higher-level technical study. Truro and Penwith College offer a range of higher-level university courses and apprenticeships that will allow T Level students to progress onto. The core content covers a breadth of subjects related to the health and science sector and includes core science concepts, health and wellbeing, safeguarding, person-centred care, good clinical practice and infection, prevention and control.
Backed by employers
Developed by experts
Delivered by professionals
Collaborative approach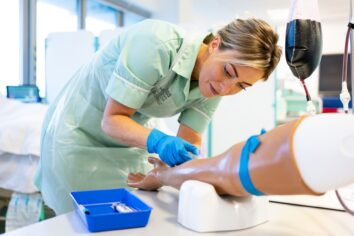 Progression opportunities
On completion of this two-year course, learners will have UCAS points that will support progression to study at university level or a higher-level technical qualification. Learners will also complete a range of induction activities and mandatory training, specific to their employers needs.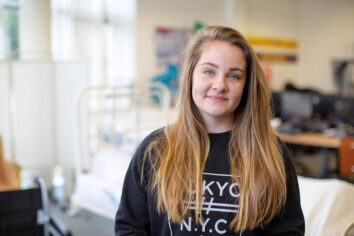 This course has been created alongside industry experts and is focussed on industry placements. Learners will complete a minimum of 315 clinical hours as part of their placement with local employers. Learners will be required to demonstrate core skills, supported by underpinning knowledge and understanding gained through assessment and observation.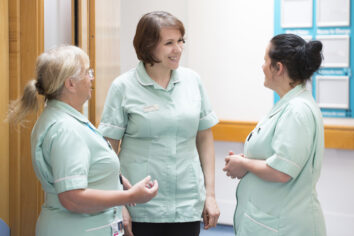 The T Level in Health offers a range of occupational specialisms and dependent on learner numbers and availability we will offer modules in supporting adult nursing, midwifery, mental health and therapy teams as well as the care of children and young people.
What Will I Learn?
First Year core: 
A1: Working within the health and science sector
A2: The healthcare sector
A3: Health, safety and environmental regulations in the health and science sector
A4: Health and safety regulations applicable in the healthcare sector
A5: Managing information and data within the healthcare sector
A6: Managing personal information
A7: Good scientific and clinical practice
A8: Providing person centred care
A9: Health and wellbeing
A10: Infection, prevention and control in health specific settings
A11: Safeguarding
B1: Core science concepts
B2: Further science concepts
Assessment is through two written exams and an Employer Set Project. Learners must pass both exams to progress.
In the second year, learners will choose their occupational specialism component which is assessed through a case study assessment, two practical activities and a professional discussion.
Read More
Where Will It Take Me?
On successful completion of the Health T Level, you will be provided with many progression options. Learners achieving this qualification could progress directly to employment in a variety of roles within the health and social care sector. Alternatively, you may continue on to higher education or be offered an Apprenticeship.
Entry Requirements
A minimum of five GCSEs at Grade 4 to include English Language or Literature, Maths and Science.
Information & Support
This is a rigorous and challenging course that will demand self-directed study, analysing and synthesising information, critical thinking and problem solving and presenting information in written and verbal formats.
Learners may be required to access Learning Services for additional support and exam concessions, this will be discussed at interview.
Learners will be expected to adhere to industry-standards and meet the needs of their employer, therefore DBS checks and a range of mandatory training will be completed in the first year of the course.
This two-year course is equivalent to three A Levels.
Meet the staff, tour the campus and find out about life as a student at one of the best colleges in the country.
What you could earn
Chief Executives and Senior Officials
Elected Officers and Representatives
Production Managers and Directors in Manufacturing
Production Managers and Directors in Construction
Annual openings in Cornwall
20
Annual openings in Cornwall
3
Annual openings in Cornwall
133
Annual openings in Cornwall
63