If you want a course that will allow you to produce high quality music and understand how to manage and take part in live performances, then this is the course for you. Working with your classmates in bands and recording and mixing music together, you will learn how to collaborate professionally in the most exciting and cutting-edge creative industry. This course will provide you with insights and experiences into the roles of a music producer, sound engineer, music technology performer, commercial industry executive and journalist. On completion of this course, you'll be provided with the skills, knowledge and understanding necessary to progress to further study and training in a range of music performance and production disciplines.
Small Classes
Excellent Tutor Support
Outstanding Facilities
Creative Academies
Studio Visits and Live Gigs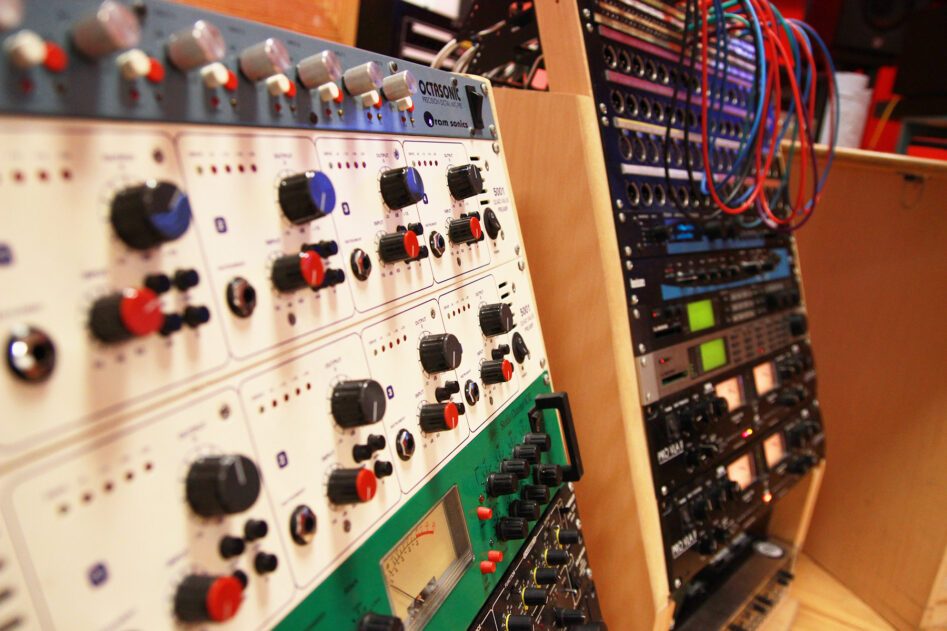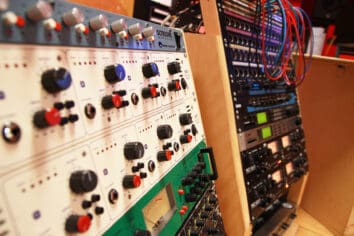 Digital Production and Recording Studios
Digital workshops offer all students access to develop skills in industry-standard software including Logic Pro X on brand new iMacs.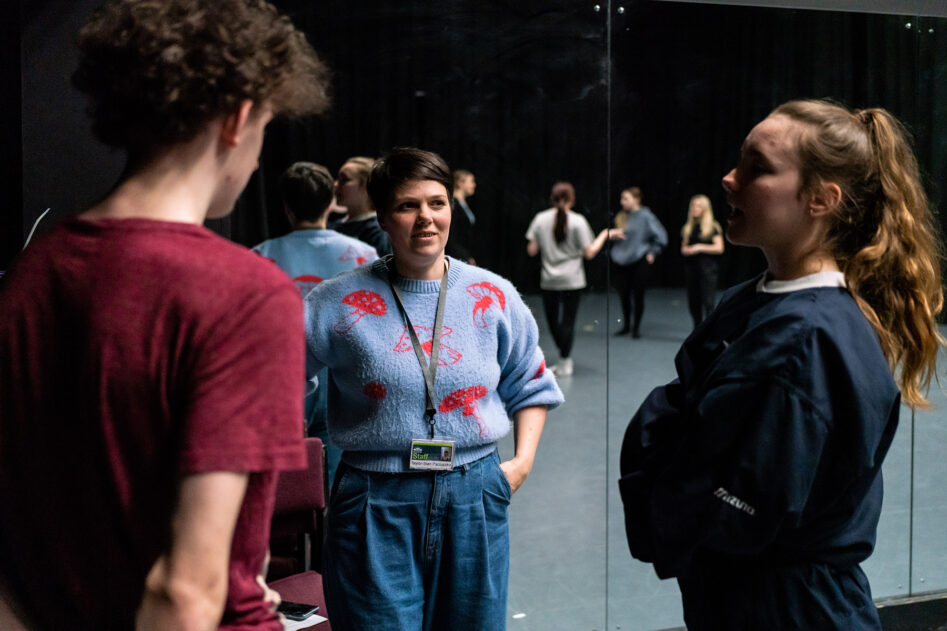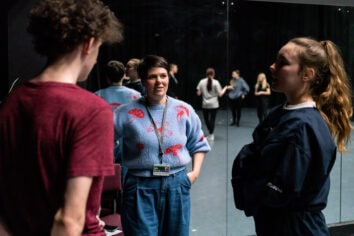 Friendly and creative staff
The music team is friendly, supportive, ambitious and hardworking. Achievement in this subject relies heavily on your attendance, punctuality and commitment to learning, both independently and within lectures.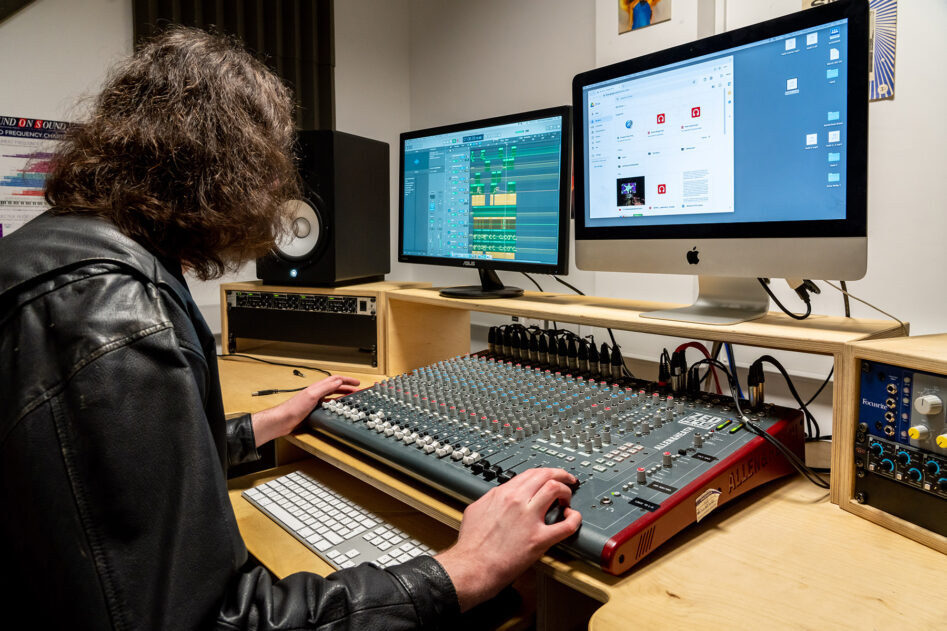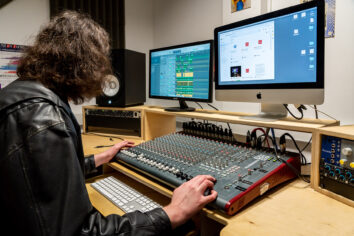 Tailor your live performances or production time to the music that you are interested in making. You will also be able to learn a new instrument through 1:1 sessions weekly.
What Will I Learn?
This qualification will provide students with an introduction to a range of activities essential to the development and delivery of music performance and production. We focus our learning on current and future industry positions, whilst respecting the heritage of the music industry. You will grow from small industry-based scenarios to full-on industry experiences that will focus on developing the skills, techniques and attitudes a professional would require to thrive in a competitive and creative industry. You will learn how a professional in the music industry must adapt quickly to the needs of any creative situation, where we shall look to make you not only cope with current industry requirements but flourish in the music industry of the future.
Basic elements of music performance, production and technology and how to impart an understanding of performance as a collaborative activity.
To expand and develop listening and compositional skills to help inform musical performance and production ideas and communicate clearly using music and terminology.
The diversity of roles, responsibilities, employment and progression opportunities available within the sector.
The historical and contemporary contexts and perspectives that influence the development of ideas within the music performance and production.
How to critically analyse, integrate and apply knowledge and understanding acquired in previous units and to explore the specific skills and attributes required for production and design in music.
How to explore the specific skills and attributes required for their own personal practice.
How to demonstrate their understanding through a personal research project in an area of interest, preparing them for the direction of their final project.
Read More
Where Will It Take Me?
Many students use this course to progress onto music-based university programmes such as BA (Hons) in Commercial Music, Popular Music, Sound Engineering or Technology. You could gain employment as a musician, sound technician, session musician, producer, or teacher directly in the music industry, or work in audio-visual broadcasting.
Assessment Arrangements
Independent work is fundamental to the course; at least 50% of all work assessed should have happened outside the classroom.
Homework is set weekly. Initially it is set by lecturers and will be tightly specified and closely linked to class workshops; it will be monitored regularly. As the course develops you will be required to set your own homework/independent work based on agreed learning needs.
Your ongoing work will be assessed in lessons through focused 1:1 discussion. Journals will be assessed regularly for reflective, thoughtful, analytical critical evaluation of your rehearsal and performance processes.
Discussions and presentations are a vital part of our assessment process and you will be expected to contribute to these during your lessons.
Entry Requirements
You will need four GCSEs Grade 4 or above including either maths or English and preferably be able to play an instrument to a good standard.
Information & Support
Independent practice will be supported through PowerPoints, worksheets and other guides available through our Teams area. College trips to visit studios and gigs will be offered and we encourage our students to visit live performances both locally and nationally to support their work.
Awarding Body: University of the Arts London
Do you have a question that we haven't answered so far? Talk to our admissions team. We're here Monday-Friday 8.30am-4.30pm.
What you could earn
Musicians
Dancers and Choreographers
Actors, Entertainers and Presenters
Annual openings in Cornwall
3
Annual openings in Cornwall
1
Annual openings in Cornwall
2