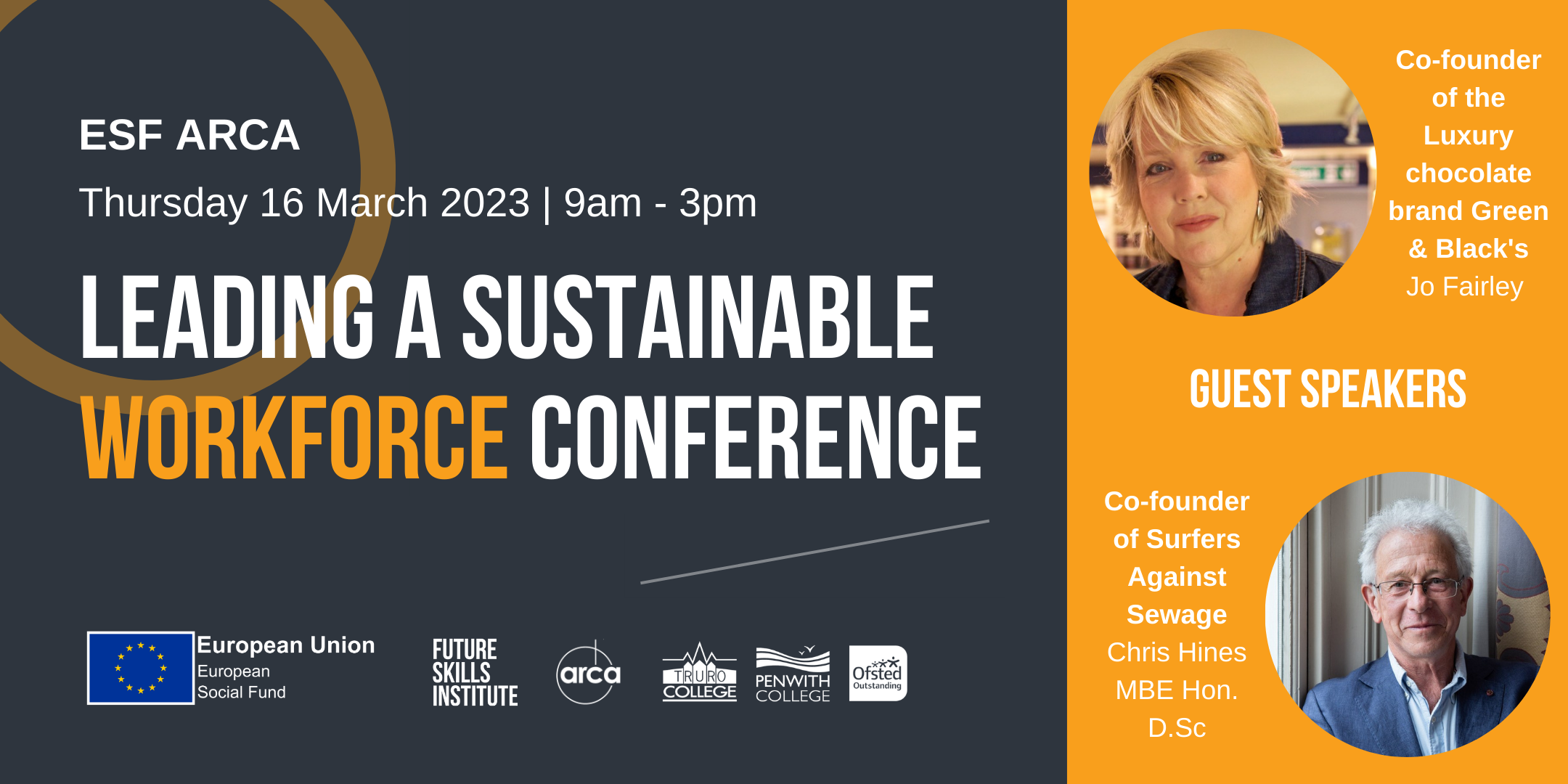 FREE one-day conference on Leading a sustainable workforce, explore how your business can add value to the finances, to the people, to the environment and through productivity in order to be sustainable?
To raise awareness of the benefits of what a sustainable workforce means and how important this is to your business
Supporting sustainable workforce challenges – how can this be done financially & economically – thinking about Profit, People, Planet (the triple bottom line)
Recruitment challenges / cost of living & recession crisis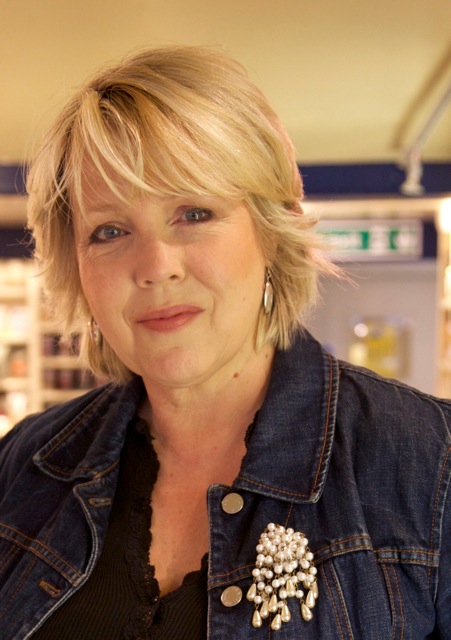 Serial entrepreneur, and co-founder of the luxury chocolate brand, Green & Black's, Josephine Fairley is an iconic businesswoman. From humble beginnings to a global leader in ethical companies, Jo paved the way to others to follow her sustainable business model and continues to provide influential contributions to the industry. With her ventures spanning industries, but collectively themed around the senses, Jo's experience is vast, yet comprehensive. Beneficial to a range of clients, as a speaker, Jo is highly in demand, due to her invaluable expertise and accomplished career.
For over twenty years Jo has conducted keynote talks internationally. Offering insight to conferences, corporate clients and specialist occasions, her status in the industry guarantees a buzz around any event she attends. With first-hand knowledge of the entire spectrum of business development, from start up to global market leader, Jo's talks have seen her address audiences at every stage including schools, entrepreneurs and the business sector. Amassing an impressive portfolio, some of her previous clients include: HSBC, Bloomberg and Deloitte. With such extensive public speaking experience, Jo's has spoken on numerous business topics, and is often called on to share how to become an ethical business like Green & Blacks.
Driven by her commitment to organic food production and greener business practices, Jo co-founded Green & Blacks in 1991 alongside her husband. Three decades later the organic food range is worth over £20 million and has been named the UK's Coolest Food Brand for eleven consecutive years by Coolbrands Survey. Using only ethically sourced cocoa and creating products from every element of the produce ensures that the brand, which has been owned by Cadbury since 2005, remains a leader in sustainable business. For her influential entrepreneurship, Jo was the recipient of the World Aware Award, a testament to her dedication to environmentally friendly principles.
An undeniably prominent woman in business, Jo hasn't stopped at one market dominating venture. Formerly the youngest ever magazine editor in Britain, when she joined Look Now in 1979, evident from the outset was Jo's drive, resilience and determination to forge herself a history defining career. Over 40 years later, she is now the award-winning Co-Founder of Judges Bakery, The Perfume Society and Beauty Bible. Offering an insider perspective on her magnificent career, Jo's publication 'The Story of Green & Black's' was an instant Best Seller. In 2020, Jo was named as one of the 100 UK Leading Environmentalists by Forbes.
Find out first-hand how the inspirational businesswoman really did achieve it all, and transform your company's future, when you book Jo Fairley for a motivational keynote talk.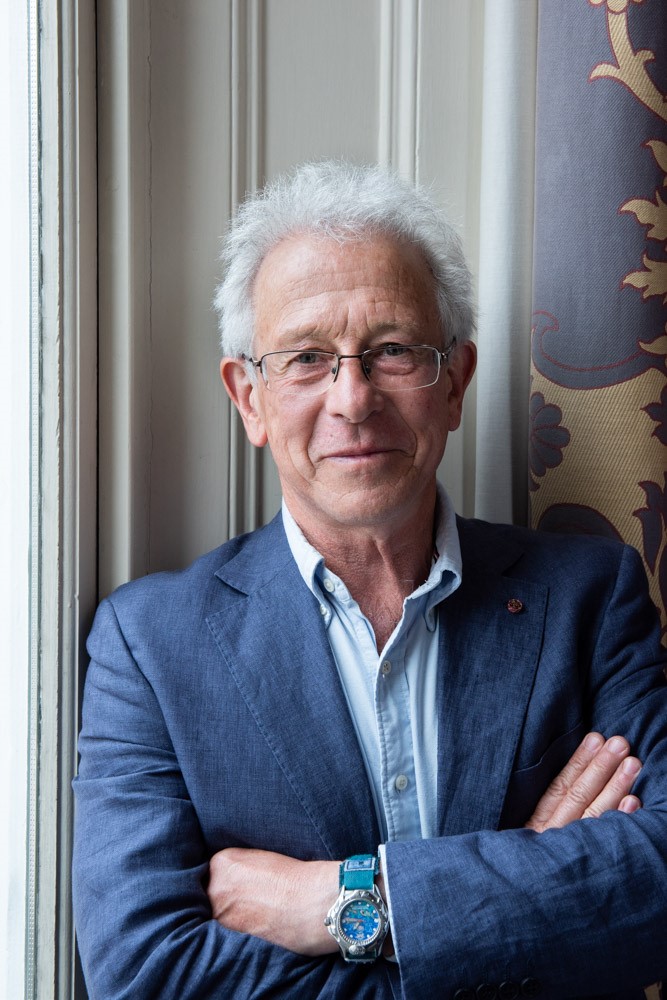 Chris has been working and campaigning for the environment for 30 years and revels in inspiring positive change.
He was a Co-founder and then Director of Surfers Against Sewage from 1990 till 2000. Regarded as "some of the Government's most sophisticated environmental critics" by the BBC and "Britain's coolest pressure group." By the Independent, the SAS helped deliver massive environmental improvements. Chris was then Sustainability Director at the Eden Project for 5 years. This included conceiving and delivering "Waste Neutral", an early version of the circular economy and helping embed the triple bottom line of sustainable business practice throughout the organisation. He's given evidence to the UK parliament, the Monopolies and Mergers Commission, the European Commission, briefed the President of the European Parliament, been a special advisor to the Minister for the Environment and appeared on a wide range of media from BBC World Service and Panorama to CNN.
In 2008 he was awarded an MBE for "services to the environment" in the Queen's Birthday Honours and an Honorary Doctorate of Science from the University of Plymouth. Surfers Path Inaugural Green Wave Award winner (a global award).
Has given presentations to a wide range of groups and organisations from BMW Guggenheim Future Lab to the Dutch Tax Office, Bombay Sapphire, Rock Star Games, the National Grid and the Global Surf Cities Conference and International Schools in the Hague and Geneva.
He now aims to deliver positive change by working with clients with a shared vision, including sitting on the BBC's Sustainability Advisory Group.
Chris works on strategic planning, communications, leadership and embedding sustainability principles as part of a profitable business, and strongly believes that business can be a force for good in a challenging world.
why we chose the businesses presenting at the conference:
Having a skilled workforce can be vital to the long-term success of any organisation. When a business has a strong and stable set of employees, it can adapt to change and meet the demands of the fast-evolving economy and the changing needs of the organisation. A sustainable workforce is where the work environment care for and supports the well-being of their employees, nurturing growth and loyalty.
For employers, it is about striking a balance between people and profits to pave the way for long-term success and viability.
We chose Hertzian to speak at the conference as they pride themselves on their diverse set of people and skills. Although they are a small but dedicated team, they are keen to take on new challenges, and with innovation as a core part of the business the team continue to be specialised with their technical skills and staying current in this changing climate. They have continued to
develop their staff through re-skilling and up-skilling to meet current business needs, but practice safe care and wellbeing of staff in the process.
"Hertzian is recognised by the UK government as one of the country's leading AI companies with clients like the NHS, Falmouth University, Warner Brothers and Riot Games. Hertzian specialises in helping businesses identify the context within their customer's digital discussion using highly tailored, industry-leading Machine Learning & Natural Language applications.
Working with international customers and partners, our technology is helping increase the speed of action for large and small organisations across digital entertainment & healthcare. With Hertzian's technology, businesses can easily identify their customers' pain points, discover new purchasing motivations and respond intelligently to customer queries and complaints.
At Hertzian, we pride ourselves on our diverse set of people and skills. Our small but dedicated team are keen to take on new challenges and as such, has developed a broad range of experience working with a vast number of technologies. Innovation is a core part of our business, and the team are adaptable and ready to work on any problem that may be put to them."
why we chose wiska company
We chose Wiska to speak at the conference due to their continued sustainable working practices. Wiska pride themselves on continuous professional development across their workforce and have a large number of the team who started with the business as an apprentice, and have since worked their way to more senior positions within the business.
Established in 2000, WISKA UK Ltd is the UK's market leader in the manufacture and supply of Junction Boxes, Cable Glands and Gel/ Gel Jointing products.
Our products are designed, developed and tested extensively, ensuring they meet the highest demands under the toughest of conditions. These tests are conducted by our team of highly skilled Designers and Engineers at our state of the art laboratory facilities in WISKA Germany.
These same exacting standards are applied to service at WISKA UK Ltd. With a wealth of product knowledge, our team can help support you in providing quality solutions for your business, project or requirement.
Award winning products and service from WISKA UK.
WISKA, make power smile.
9.00am Tea/Coffee/pastries on arrival – registration & networking 
9.45am Arrival and introductions (including a welcome introduction from Nancarrow Farm owner - Steve) 
10.00am - Chris Hines – Owner A Grain of Sand (AGOS), Previous co-founder/Director of SAS 1990-2000, Sustainability Director at Eden Project for 5 years 
10.30am - Company Hertzian – business growth, maintaining currency in tech industry, etc 
10.50am Break – tea/coffee 
11.10am - Company Wiska – sustainable workforce, business challenges through growth, etc 
11.30am - Jo Fairley – Serial Entrepreneur and Co-founder of luxury chocolate brand, Green & Black's.  
12.00pm - Q&A with Panel members – questions welcomed from delegates (this could include questions sent in prior to event as well as ones on the day) 
12.30 – 2pm closing remarks and networking lunch (which will be provided using produce from the farm -) 
2pm – Optional Farm Tour for interested delegates (limited spaces so will need to be booked prior to the event)  
2pm – 5pm – Staff will be on hand for further discussions on an individual basis for those individuals wishing to explore further opportunities to support your business  
Please note this is an in-person event only, held at Nancarrow Farm in St Allen, Nr Truro and not open to online remote attendance. Please do not use sat nav as this will not guide you to the correct location, please follow directions here. 
If you need to contact the team, or require any further assistance please contact the team at: 
Email: esfarca@truro-penwith.ac.uk 
Phone: 01872 308022