To apply for one of our full-time courses, you can use the UCAS website. Our institution name is University Centre Truro and Penwith and our institution code is T85. After we receive your UCAS application, we'll be in touch to discuss the next step.
Find and choose course and check entry requirements
Apply online at www.ucas.com
Attend an interview at the University Centre
Review all conditional and unconditional offers and request any additional choices through 'UCAS Hub' and Select a firm choice for your chosen course.
Look on 'UCAS Hub' after receiving your results to find out if you have been offered a place, if you haven't been offered a place, you can apply for a different choice through 'Clearing'
Make sure that your student finance is ready before you start your course.
If you have any difficulty applying through UCAS, you can call their customer service team on 03714  680468.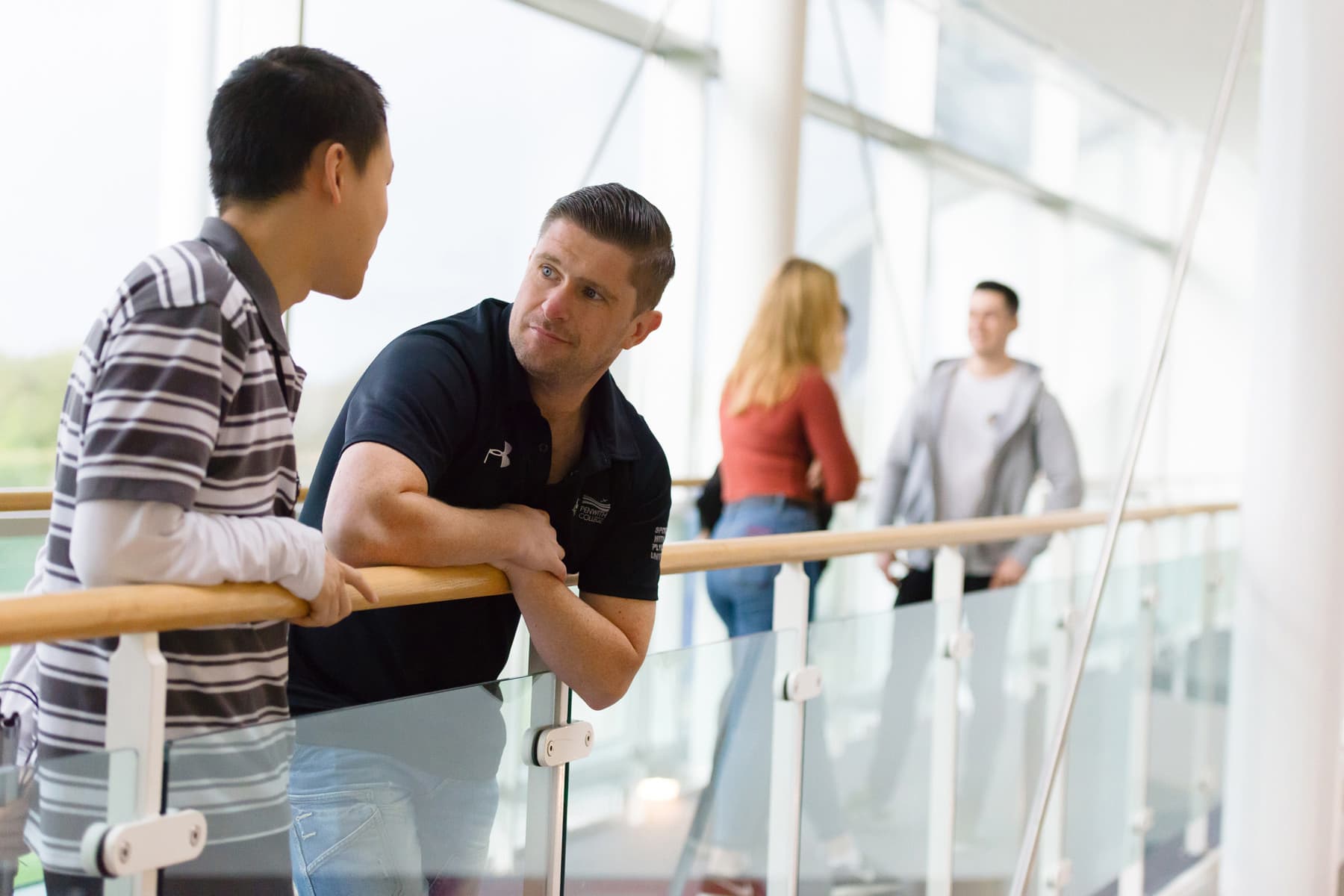 For entry to Foundation Degrees, HNDs and HNCs, and you are under 21, you must hold either a General Certificate of Education with a minimum of 48 UCAS points, a National, Extended or Advanced Diploma in a relevant subject or a CACHE Diploma. If you hold an Advanced General National Vocational Qualification (AGNVQ), Access to Higher Education Diploma or a relevant Level 3 qualification achieved in the workplace, you will also be considered. If you are aged 21 and over (mature students) without academic credentials, you will be considered on an individual basis, provided that you are capable of Higher Education study. You should have GCSE Maths and English at Grade 4/C or above, or an equivalent at the same level.
For entry to Top-up Degrees, you must hold a Foundation Degree, HND or an equivalent Level 5 qualification in a relevant subject area. Please note that there is a deadline for progression applications and places maybe subject to availability.
Evidence of academic attainment will be required at interview and recognition of prior learning and experience will be considered individually.
Student transfer between institution, course, mode of study and late enrolment are all opportunities available to students at Truro and Penwith College (T&PC) or students from other institutions who wish to become students at T&PC.
The procedures we follow ensure that T&PC maintains its focus on recruitment with integrity and having the student's best interests at heart.  This document gives you an outline of our procedures and relevant policy.  Please contact our admissions team and they can advise you on transfers into the college, for transfers internally or to other institutions the best place to start is with your course tutor or the admissions team.
The UCAS tariff is the system for allocating points to post-16 qualifications that can be used for entry into Higher Education. Most courses offered at the University Centre Truro & Penwith only require a minimum of 48 UCAS points for entry, alongside experience-based requirements specific to each course.
You will have the opportunity to work with employers in the sector, either as an assessed part of your curriculum or through voluntary or co-curricular activity. IF you work in an environment where you engage with children or vulnerable adults you will be required to provide an Enhanced Disclosure and Barring service (DBS) record with no entries before being successfully accepted on to the programme
Courses requiring an Enhanced DBS record:
FdA Childhood Education
FdSc Youth, Social & Community Studies
FdA Teaching & Learning
FdSc Exercise, Health & Nutrition
FdSc Public Services
FdSc Sports Coaching
FdSc Sports Rehabilitation / Sports Therapy
PGCE
Certificate in Education
Cornwall SCITT
Our higher education Admissions advisor can help with applications