Freelance musician and composer Martin. One of our Performing Arts alumni who returned to College this week to speak to our students at the 'Take Your Talent Further' showcase.
Arranged by the College in partnership with Next Steps Southwest to raise our students awareness and aspirations of career opportunities in the music industry. The event invited talented alumni working in the sector to talk about their learning and working experiences and universities and professionals to highlight career pathways after college.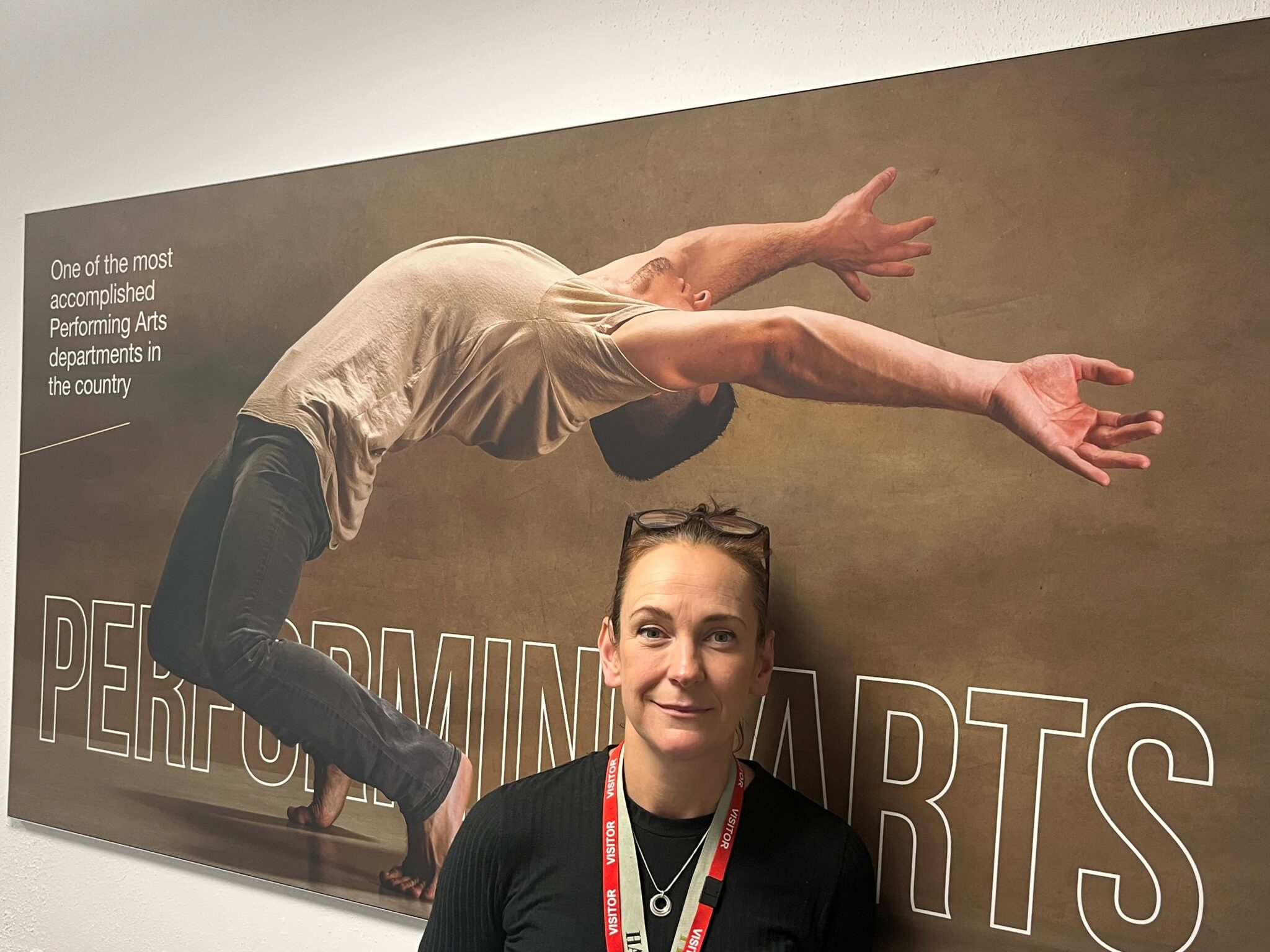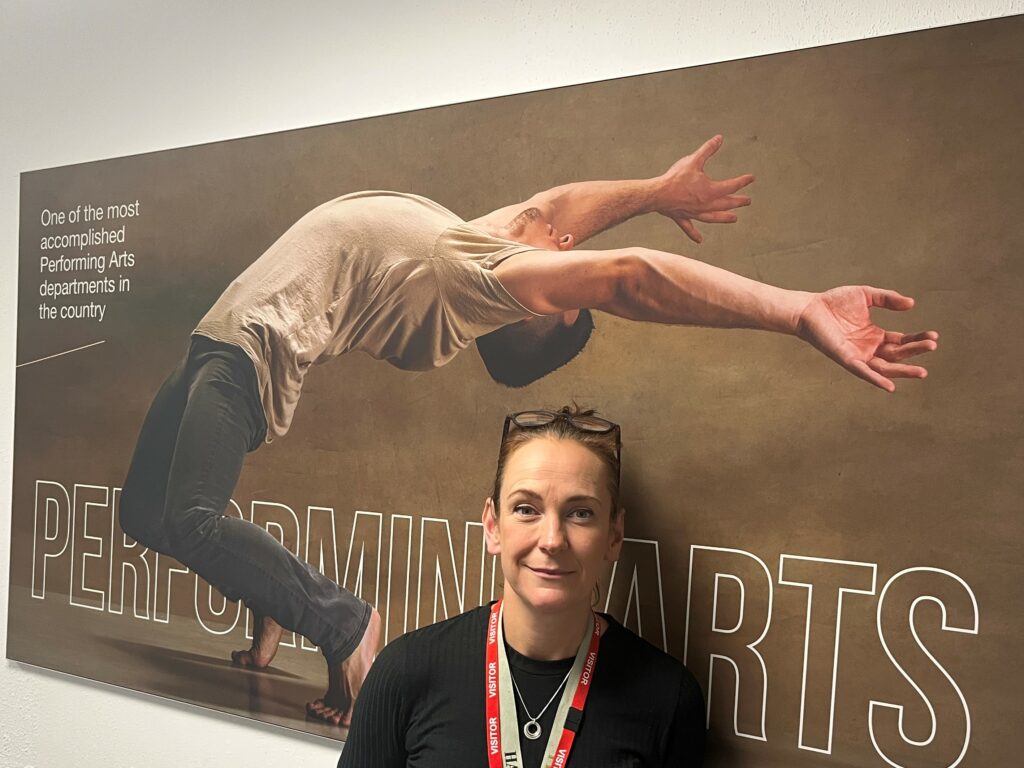 Helen, Deputy Creative Director Hall for Cornwall
"I remember day one being terrified, but a brilliant tutor Katrina supported me and arranged one to one lessons making me believe I could accomplish what I wanted to do." Martin reveals.
Despite being in a rock band at the time Martin chose A Level music as he wanted to discover and learn about classical music, something he knew nothing about at the time. This gave him an opportunity to go to the Royal Welsh College of Music and Drama opening many career doors. He added: "Don't worry if you don't know what you want to do at 17, that's fine. Throw yourself in the deep end and try something new as this will help you develop and improve your career opportunities."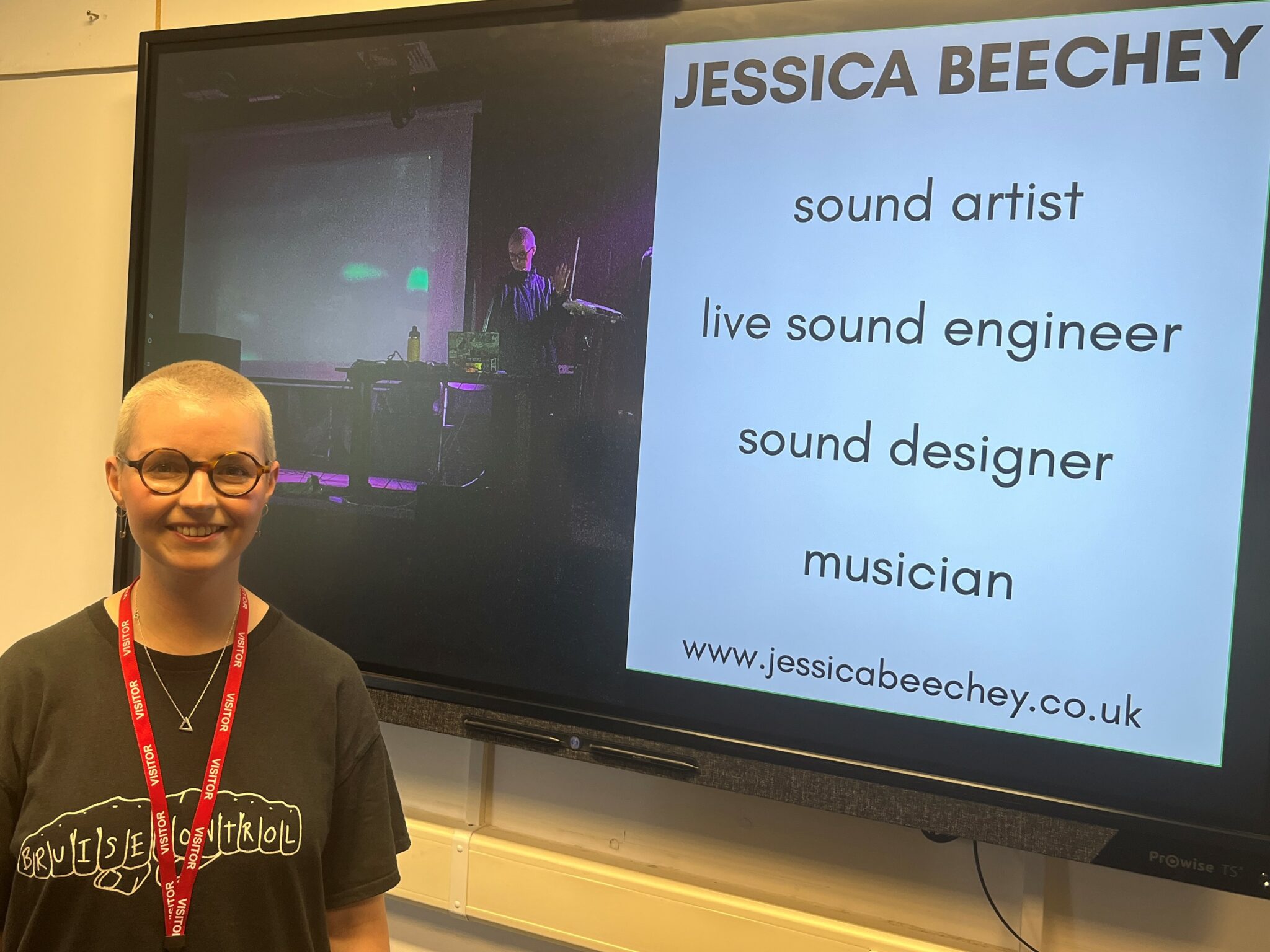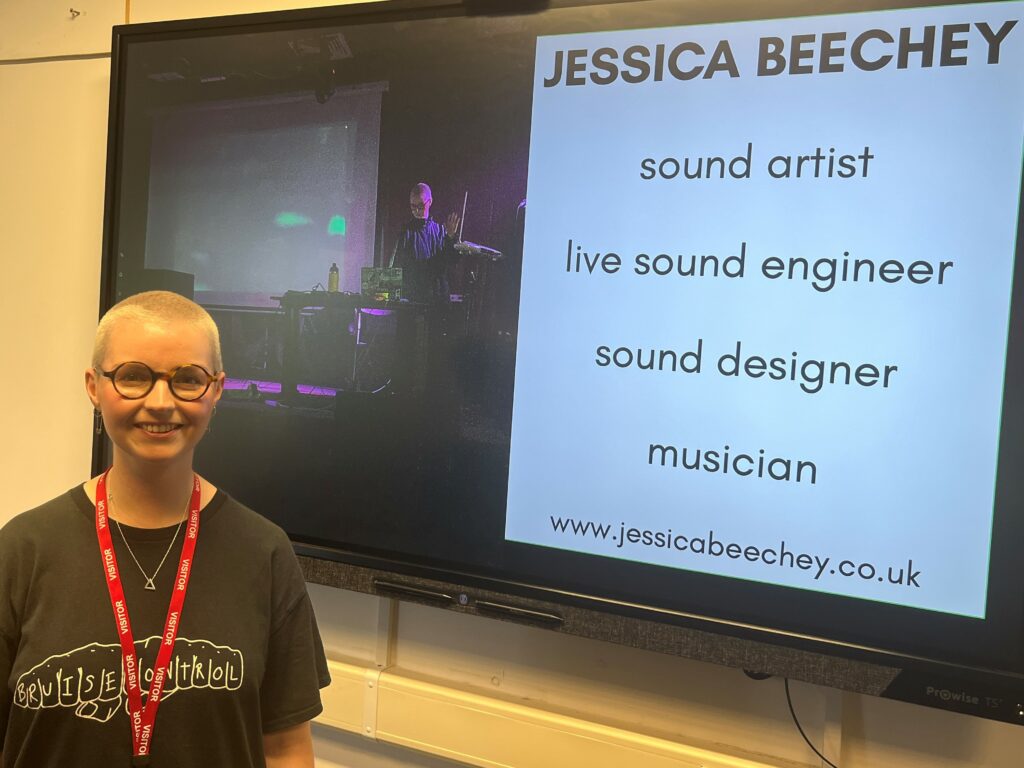 Sound artist and live sound engineer Jess had a similar story to tell, "I never considered music technology until I went to College" she said. Jess studied music performance in her first year but after discussions with her tutor Noel discovered music technology in her second year. She said the mixture of her live performance and production took her work to a whole new level and she has never looked back. Jess explained the music scene in Cornwall is amazing, so she decided to continue her studies at Falmouth University before finally taking the big step to the Capital where she now works as a sound artist. "There are loads of different pathways for live music and production and I've done them all." Laughs Jess.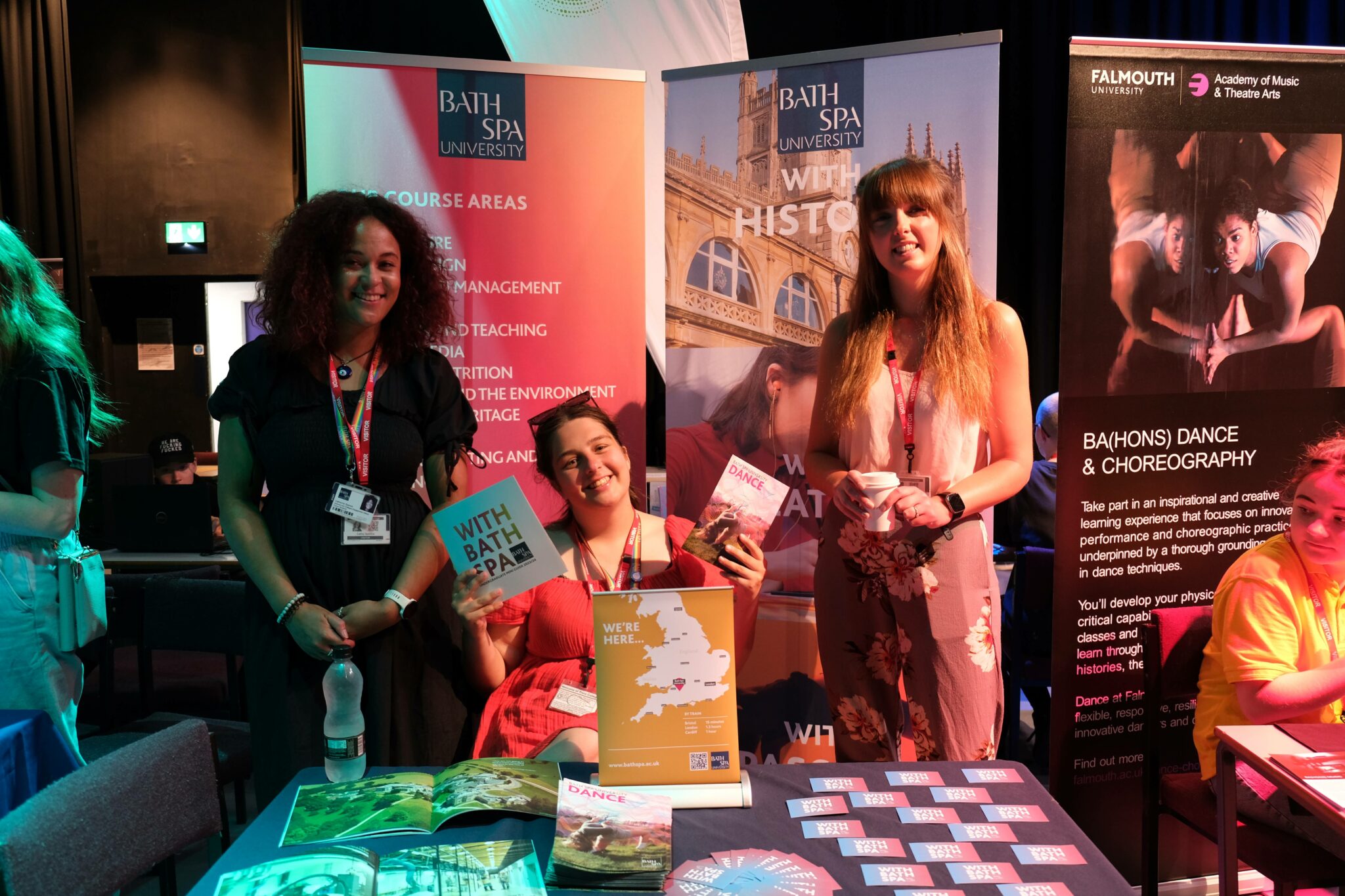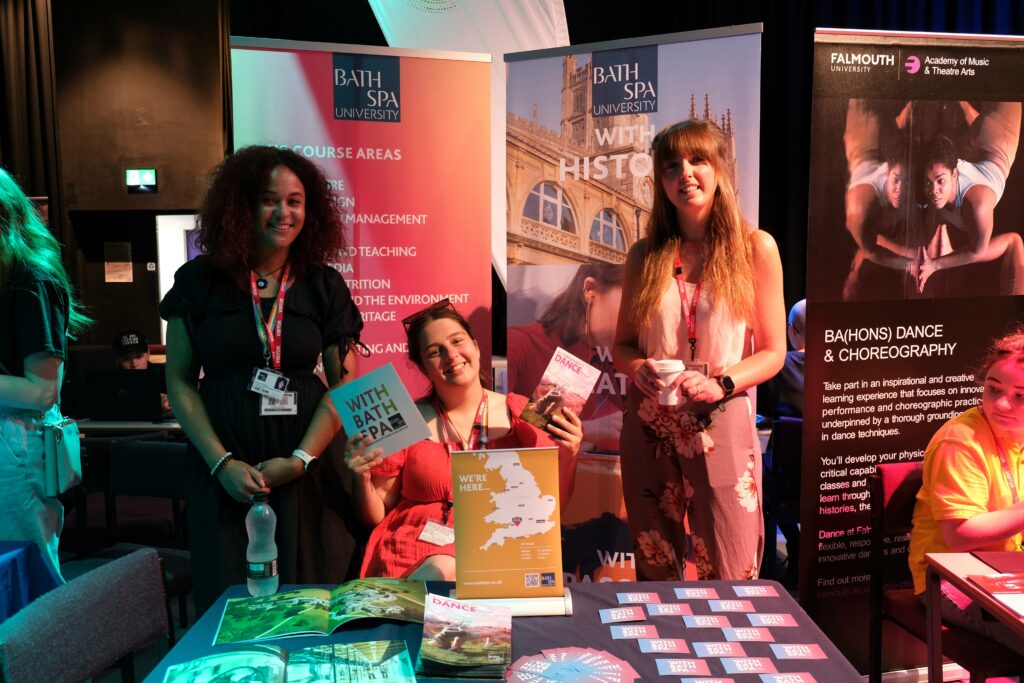 Musician and music producer Mavi, aka Superlate, also mixed a music diploma with A Level Music Technology at College. "The production techniques I learnt at College really fed the fire for my future. It is 90% of what I do now." Said Mavi speaking about how his College experience helped him to develop as a person and how to collaborate with fellow musicians. "I was a big fish in a small pond," he recalled. With a desire to develop further he auditioned for Lipa, Liverpool Institute for Performing Arts, patrons include Paul Mc Cartney, Joan Armatrading and Mark Knopfler. Here he surrounded himself with talent from all over the world. Now looking to release his own original sound Mavi has recently played a gig in Liverpool for thousands at the Eurovision Song Contest.
However you don't have to move to work in the arts as Helen, Deputy Creative Director Hall for Cornwall, explains: "We are working hard to keep creatives in Cornwall. There are plenty of opportunities for performers, stage techs and even marketing jobs in the Performing Arts here in the Duchy."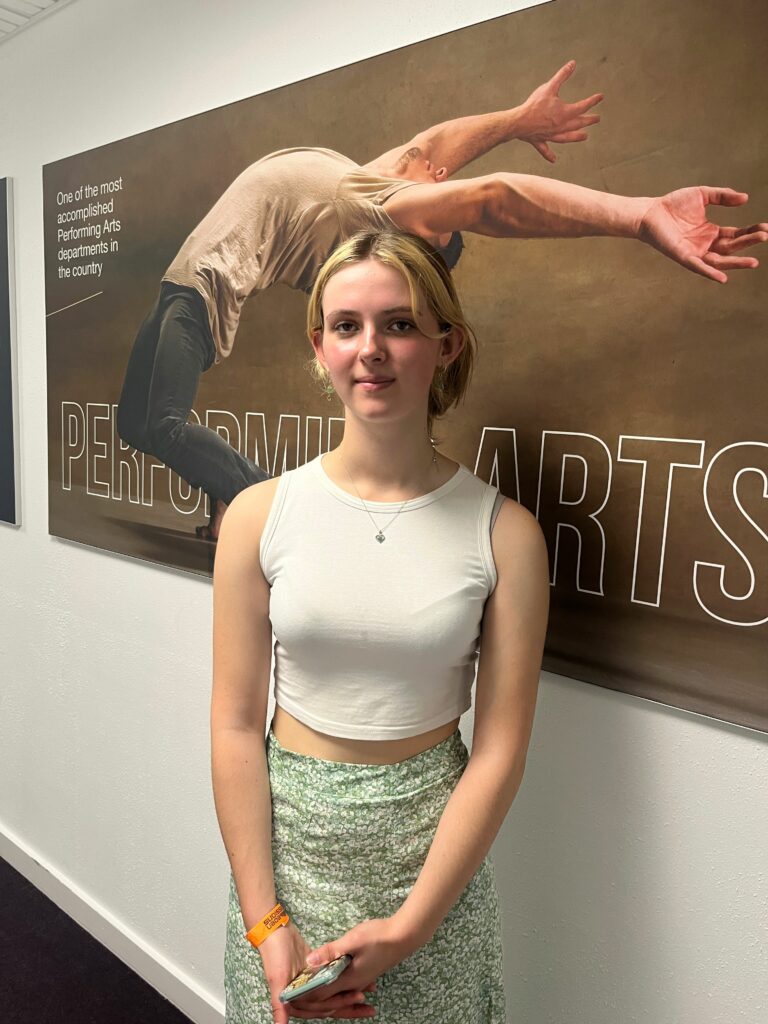 Hitting all the right notes the College showcase also featured live music from current students including @lizziehillmusic and dance workshops, run by Bath Spa University. Attended by Performing Arts cohort from Truro, Penwith and Callywith the day was hailed as a success by all.