Classical Civilisation is an engaging course that explores aspects of ancient Greek and Roman culture: literature, mythology, war, propaganda, architecture, art, philosophy, and society. In many respects ancient Greece and Rome were the harbingers of what we call "civilisation", and their legacy continues to this day in all aspects of our daily life. The combined effects of Greek and Roman culture have long inspired academics as well as interested readers to delve deeply into their culture, resplendent as it is in warrior heroes, philosophers, literary geniuses, and architectural innovators. This course is an opportunity to explore the first great western civilisations and understand the impact they still have on western culture in particular, especially regarding language, history, philosophy, architecture, theatre, and politics.
The study of Classical Civilisation is also the study of beginnings: of western literature with Homer; of theatre with Sophocles and Euripides; of History with Herodotus and Thucydides; of medicine with Asclepius and Hippocrates; of architecture with Pheidias; of great individuals such Pericles, Julius Caesar and Augustus; of empire with the Greeks and Romans; of military tactics, with the Greek phalanx and the trireme; of propaganda with Augustus.
Enthused students
Passionate lecturer
Ancient vocabulary
Foreign trips
revelatory facts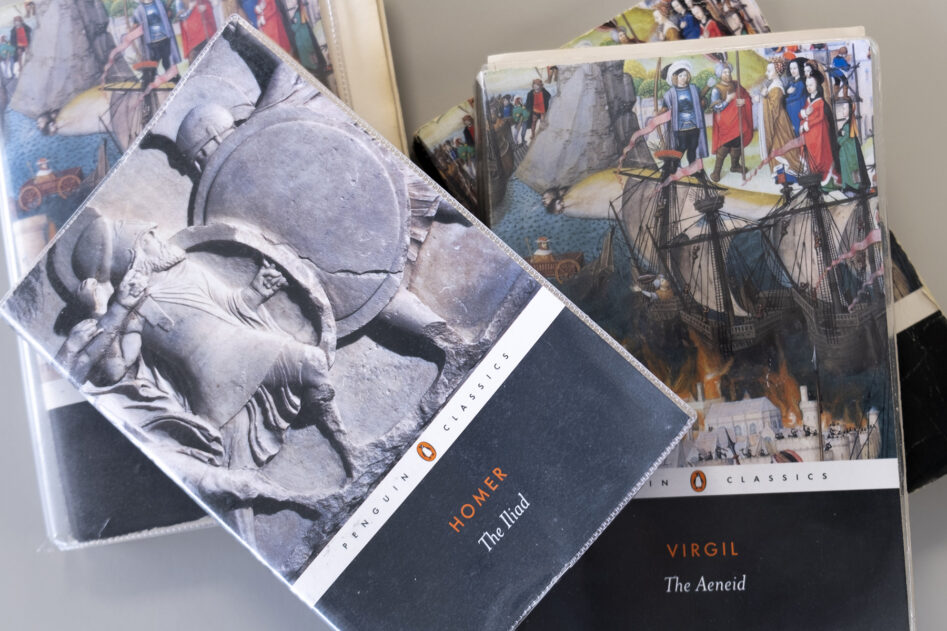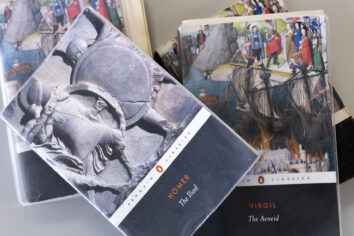 Classical Civilisation helps you to examine, understand and explain the past from a cultural, archaeological, historical, and literary perspective.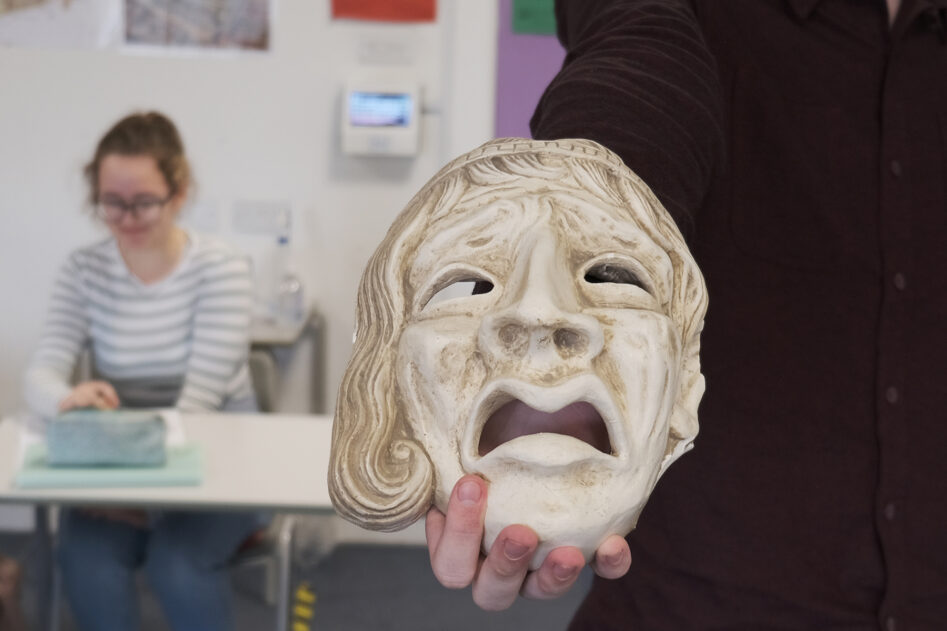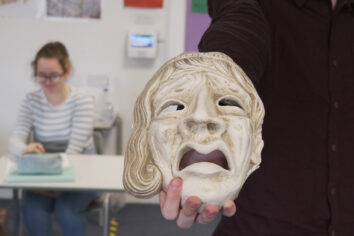 Explore and understand the very roots of western civilisation in all its forms, from its first gods and heroes to Augustus, the 'Godfather of Europe'.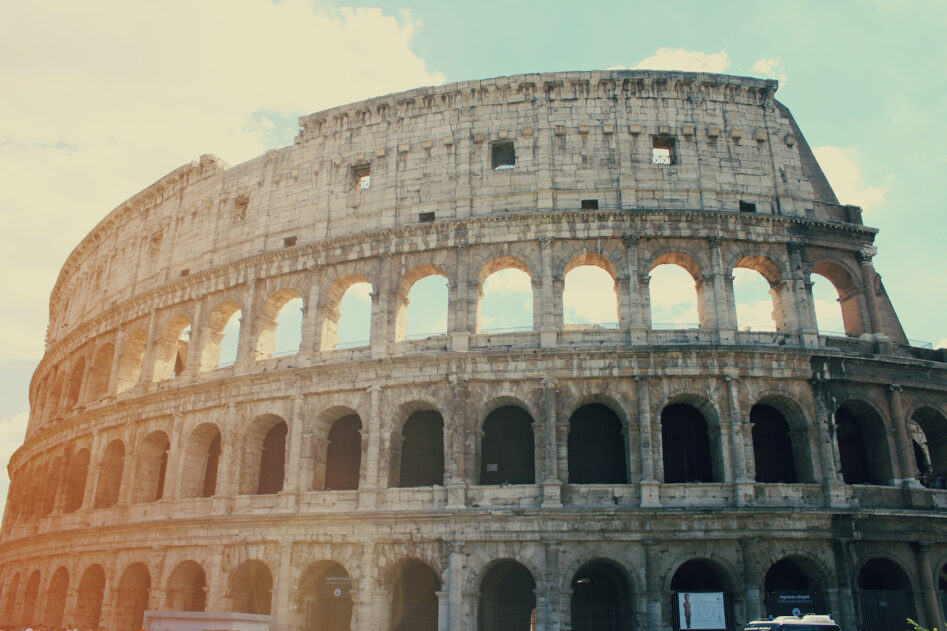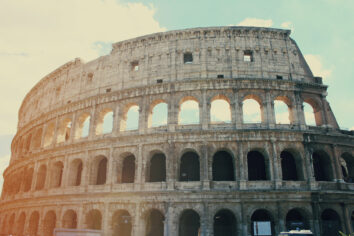 Visit Athens and its Acropolis, Mycenae, Epidaurus, Eleusis and magical Delphi in Greece. Visit Rome and see the Pantheon, the Circus Maximus, the Colosseum, and the Senate House in the Roman Forum and walk in the footsteps of giants.
WHAT WILL I LEARN?
The 3 modules comprising the A Level are as follows: Module 1: 'The World of the Hero', an in-depth study of Homer's 'Iliad' and Virgil's 'Aeneid'; Module 2: Beliefs and Ideas; 'Greek Religion'; Module 3: Culture and the Arts, 'Imperial Image'; an in-depth study of the literature and visual culture of Augustan Rome.
The units enable students to develop a range of interpretive, analytical and evaluative skills. Module 1 is focused on the heroes and culture encapsulated in Greek and Roman Epic literature; Module 2 is a study of the religious beliefs and practices of the Greeks, Module 3 studies the history of Augustan Rome and the propaganda used by Augustus to legitimise his reign as Princeps.
Module 1: 'The World of the Hero', an in-depth study of Homer's 'Iliad' and Virgil's 'Aeneid';
A close study of the composition and literary techniques employed, such as epithets and the Homeric simile, of this intense and exciting epic, set during the Trojan War, tracing the tragic consequences of a quarrel between Agamemnon and Achilles. We examine the heroic world through a range of themes, concepts and values, concerning honour, glory, pride and homecoming, and the characterisations of a range of other major characters such as Odysseus, Hector and Paris. We study the cultural, social and religious context, examining the role of the gods, the power of fate and the role of women such as Helen. A close study of Virgil's 'Aeneid', again examines the literary techniques and composition, as Virgil traces the adventures of Aeneas as he flees from Troy and leads the survivors to Italy, with an ill-fated love affair en-route. We study characterisations and themes such as Aeneas' role in Rome's imperial destiny and in the portrayal of warfare. We examine the cultural, social and religious context, centred on the importance of the Roman values of piety, clemency and fidelity, and the role of the gods and of women. The goddess Juno stirs a dreadful conflict between Trojans and Italians, two peoples who are destined to unite as one and found Rome. This epic poem involves a study of the myth of the foundation of the Roman nation, based around the Homeric Epics and written in the context of Augustan Rome. We specifically examine the historical and political background of the epic and the allusions between the hero Aeneas and Augustus Caesar and the moral and religious changes that had been introduced during his 'reign'.
Module 2: Beliefs and Ideas; 'Greek Religion'
Greek religion could be connected to the household, to life in the city or life in the countryside; moreover, politics and religion were intertwined to the extent that political decisions were sometimes made on the basis of divine oracular intervention. Religion was also an important tool for the creation of local and Panhellenic identities, as well as of competition between the Greek city-states. Studying the practicalities of religious ritual, and the role it played in society, alongside the functions and layout of famous temple complexes. We will also explore the nature of the gods and their relationship with mortals. Key to this is the depiction of the gods by Homer and Hesiod, whom Herodotus credited with giving the Greeks their first understanding of the characters and responsibilities of the gods. Also included are the very different role of Mystery Cults, such as at Eleusis, the healing cult of Asclepius and the tensions caused by the rise of philosophical thought, led by those such as Socrates.
Module 3: Culture and the Arts, 'Imperial Image'; an in-depth study of the literature and visual culture of Augustan Rome
A close study of the Imperial Image of Augustus against the historical background of his rise to power from 43 BC to his death in AD 14. We will be examining his association with Julius Caesar, enabling his Divi Filius (son of the divine) status. We study his military role and position as Imperator and its significance, and the awarding of the name 'Augustus' and its religious connotations as well as his revitalisation of Roman religion. We study the hero culture of Augustan Rome, the Golden Age of Rome, and his position as Pater Patriae (Father of the Country), as well as studying later representations of him through Suetonius' biography. We also study the major structures built during his reign such as the Ara Pacis Augustae (Altar of Augustan Peace), the Augustan Forum and the Temple of Martis Ultoris (Mars the Avenger) accompanied by later representations such as the Sebasteion temple at Aphrodisas.
Year 1: A Greek year comprising of a study of Homer's 'Iliad' followed by the study of Greek religion.
Year 2: A Roman year studying the Imperial Image of Augustan Rome followed the contextual study of Virgil's 'Aeneid'
Read More
WHERE WILL IT TAKE ME?
This A Level is a highly regarded qualification by both Higher Education establishments and employers. You could go on to study a range of Classics degree courses or related courses at University level. You will gain access to careers including business, law, media, and politics as well as career pathways involving historical skills.
Degrees such as Latin and/or Greek, Classical Civilisation or Classical Studies are offered at all Russell Group universities. After training in their particular area of specialism which may involve Classical history, archaeology, theatre, architecture, numismatics, literature or ancient languages, many students opt for further study, extending their knowledge by progressing onto a Masters in subjects such as Egyptology, and even progress to study for their PhD
Some career options include barrister, chartered accountant, civil servant, editorial assistant, novelist, fine art specialist, heritage manager, curator, archaeologist, market researcher, archivist and even lecturer.
ASSESSMENT ARRANGEMENTS
You will be formally examined on each unit that you study. The examinations are at the end of the second year and comprise Unit 1, The World of the Hero: 2 hrs 20 mins, (40%) and Unit 2, Greek Religion and Unit 3 Imperial Image both of 1hr 45 mins (30% each).
ENTRY REQUIREMENTS
GCSE Grade 6 or above in English or English Literature
INFORMATION & SUPPORT
Your achievement in this subject is dependent upon excellent attendance, punctuality and effort. You will learn in a friendly atmosphere, using a variety of assessment methods: You will be assessed regularly on written essay work that is conducted either as homework or under timed conditions in class and given feedback on your progress. Discussions are a vital part of our assessment process and you will be expected to contribute to those and reading exercises. Personal research and reading of modern scholarship is also a requirement. You will review your own performance in a 1:1 session with your tutor. You will undertake mock examinations on each unit in advance of your final exams. An enjoyment of reading is essential, as besides two Epic Poems, there is a requirement to read modern scholars' and their interpretations.
If you have any questions please contact Stuart Falconer, Classical Civilisation Lead, at stuartf@truro-penwith.ac.uk
FAQs
Do I need to have studied GCSE History?
No, you do not, however, we do analyse sources so it would come in useful
Do I need to have studied Latin or Greek?
No, you do not. We learn some vocabulary from both languages, but not the languages themselves and there is no expectation or need for any student to have studied either.
Are there any foreign trips?
Our intention is to visit Athens, Delphi and the Argolid every December, and Rome every March, depending on travel restrictions and numbers
Is there any reading I can do in advance?
Anything on the Trojan War, such as Michael Wood, 'In Search of the Trojan War' can be useful as context for Homer's Iliad and or Paul Cartledge, 'Religion in the Ancient Greek City' as an introduction to Greek Religion
Do you have a question that we haven't answered so far? Talk to our admissions team. We're here Monday-Friday 8.30am-4.30pm.
What you could earn
Conservation and Environmental Associate Professionals
Psychologists
Counsellors
Welfare Professionals
Natural and Social Science Professionals
Social and Humanities Scientists
Physical Scientists
Social Workers
Annual openings in Cornwall
5
Annual openings in Cornwall
32
Annual openings in Cornwall
7
Annual openings in Cornwall
5
Annual openings in Cornwall
3
Annual openings in Cornwall
2
Annual openings in Cornwall
7
Annual openings in Cornwall
19