Engineering Operatives are predominantly involved in engineering operations that are key to the success of the Manufacturing and Engineering sector, allowing employers to grow their business while developing a workforce with the relevant skills and knowledge. The role covers a wide range of skill sets that Apprentices can transfer across the Manufacturing and Engineering industry during their careers. Core skills and knowledge will be the same regardless of the area Apprentices work in and learners will be supported to develop any job role specific skills and knowledge they require. Apprentices will find themselves working in a variety of roles including fabrication, maintenance, materials, processing or finishing, mechanical manufacturing, technical support and electrical and electronic engineering.
Study practical skills
Simulated working environments
Quality careers
'Work ready' qualification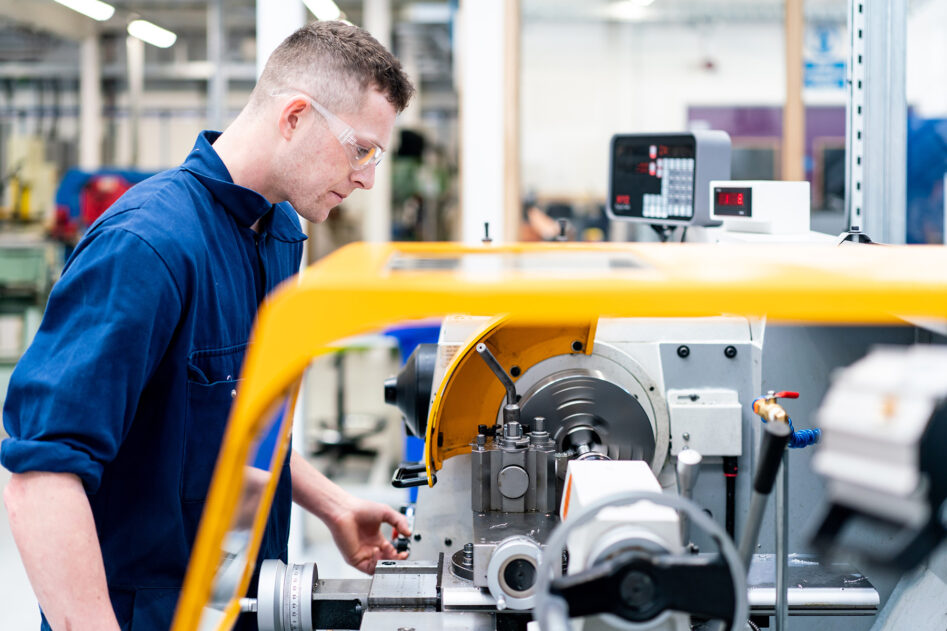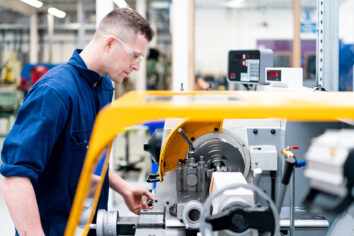 Learn from industry experts
Apprentices learn from staff with extensive experience who will advance their knowledge and skills to meet the expectations of the Engineering industry.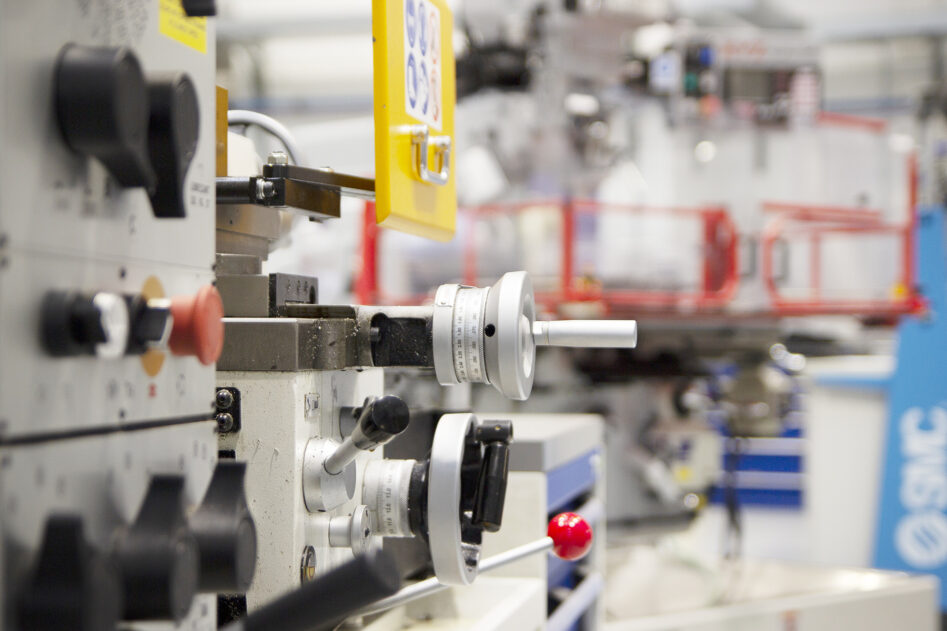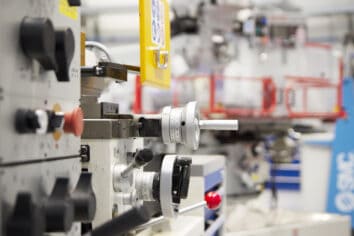 State-of-the-art facilities
Enjoy modern workshops that are second-to-none within a further education setting, with a wide range of different machine tools and equipment.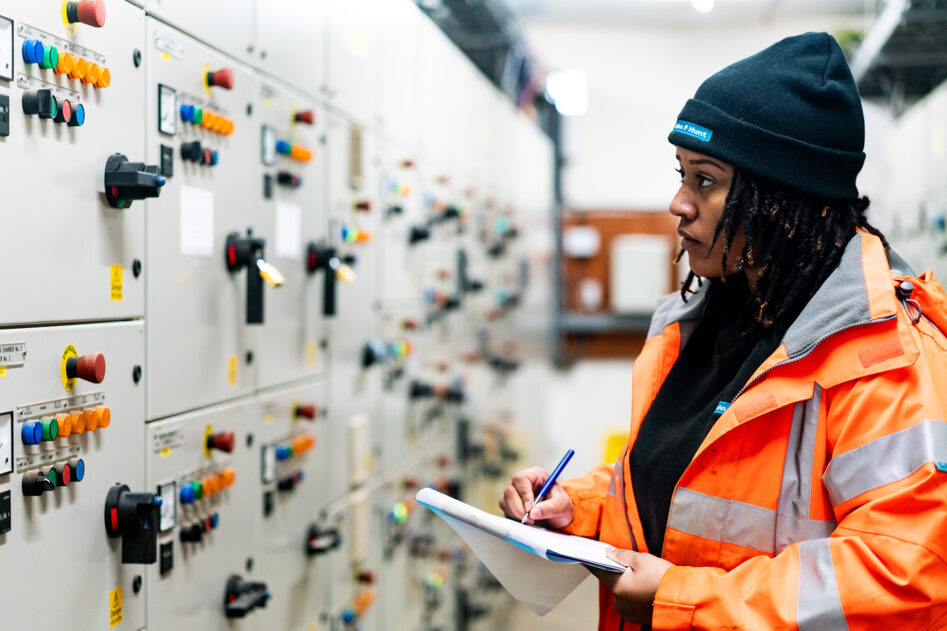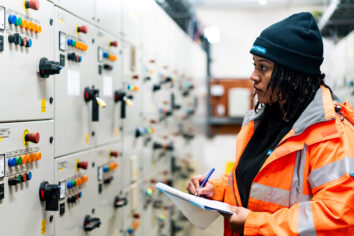 Apprentices develop skills that are required by industry, enhancing not only their knowledge and practical ability but also their future employability. 
WHAT WILL I LEARN?
The programme is broken down into modules of delivery which are covered in the workplace with the Apprentice's employer and during their time at college with their tutor. The curriculum is divided into a few categories, an example of what will be covered is detailed below: 
Knowledge:
How to obtain the necessary job instructions, engineering drawings and specifications and how to interpret them.

Relevant statutory, quality, environmental compliance procedures and systems, organisational health and safety regulations relating to engineering operations.

The Apprentice's roles and responsibilities within the organisation and the flexibility required to support the achievement of company targets.

Engineering operational practices, processes and procedures.

Potential problems that can occur within engineering operations and how they can be avoided.

 
Skills:
Work safely at all times, complying with health and safety legislation, regulations, environmental compliance procedures and systems and other relevant guidelines.

Identify and deal appropriately with any risks, hazards, hazardous situations and problems that may occur within the engineering environment within the limits of the Apprentice's responsibility.

Demonstrate effective oral, written and electronic communication skills.

Complete appropriate documentation accurately, efficiently and legibly using the correct terminology where required.

Obtain and follow the correct documentation, specifications and work instructions in accordance with time constraints and the roles and responsibilities identified for the engineering activities, extracting the necessary data and information from specification and related documentation.

Select and use appropriate tools, equipment and materials to carry out the engineering operation.

Deal appropriately with any problems that may occur within the manufacturing environment within the limits of the Apprentice's responsibility.

Always work efficiently and effectively, maintaining workplace organisation and minimising waste.

 
Behaviours:
Personal responsibility and resilience: Comply with the health and safety guidance and procedures, be disciplined and have a responsible approach to risk, work diligently regardless of how much the Apprentice is supervised, accept responsibility for managing time and workload and remain motivated and committed when facing challenges.

 

Work effectively in teams: Integrate with the team, support other people, consider implications of the Apprentice's own actions on other people and the business whilst working effectively to get the task completed.

 

Effective communication and interpersonal skills: An open and honest communicator, communicates clearly using appropriate methods, listens well to others and has a positive and respectful attitude.

 

Focus on quality and problem solving: Follow instructions and guidance, demonstrate attention to detail, follow a logical approach to problem solving and seek opportunities to improve quality, speed and efficiency.

 

Continuous personal development: Reflect on skills, knowledge and behaviours and seek opportunities to develop, adapt to different situations, environments or technologies and have a positive attitude to feedback and advice.

 
Read More
WHERE WILL IT TAKE ME?
This qualification will allow Apprentices to progress into employment or progress onto a Level 3 qualification to further their skills and knowledge. Achievement of this qualification demonstrates the Apprentice has the necessary technical skills and knowledge employers are looking for when recruiting for an Engineer.
ASSESSMENT ARRANGEMENTS
The End Point Assessment will consist of a knowledge test and practical assessment. 
ENTRY REQUIREMENTS
For entry to this programme, learners will require a Grade 3 GCSE (D) or above in English and Maths. They must have a keen interest in Engineering and a good work ethic, be able to work alone and as part of a team and be able to demonstrate commitment to the course. 
INFORMATION & SUPPORT
The employer will judge whether an Apprentice is ready for End Point Assessment in consultation with the training provider.
On conclusion that the assessment gateway requirements have been achieved, Apprentices will be able to proceed to the End Point Assessment stage of the Apprenticeship which is expected to happen within three months of the planned Apprenticeship completion date. 
ADDITIONAL INFORMATION
The College will provide all of the tools and materials for the course, however Apprentices will be responsible for their own PPE and will be required to come equipped with a pair of steel toe capped boots and a pair of safety glasses. 
Do you have a question that we haven't answered so far? Talk to our admissions team. We're here Monday-Friday 8.30am-4.30pm.
What you could earn
Mechanical Engineers
Vehicle Technicians, Mechanics and Electricians
Electrical and Electronics Technicians
Electronics Engineers
Assemblers (Electrical and Electronic Products)
Electrical and Electronic Trades
Electrical Engineers
Electricians and Electrical Fitters
Annual openings in Cornwall
12
Annual openings in Cornwall
64
Annual openings in Cornwall
12
Annual openings in Cornwall
3
Annual openings in Cornwall
5
Annual openings in Cornwall
20
Annual openings in Cornwall
11
Annual openings in Cornwall
48