As part of this fantastic course, you will enjoy a series of masterclasses led by industry specialists such as Photographers, Producers, Lighting Designers, Camera Operators and Directors. Truro College has a modern production environment, including purpose-built studios, furnished with digital production equipment, you can make use of these for your projects and familiarise yourself with the equipment used within the industry.
Tailor your assessments to the role you'd like to take
Industry Standard Facilities
Experienced Tutors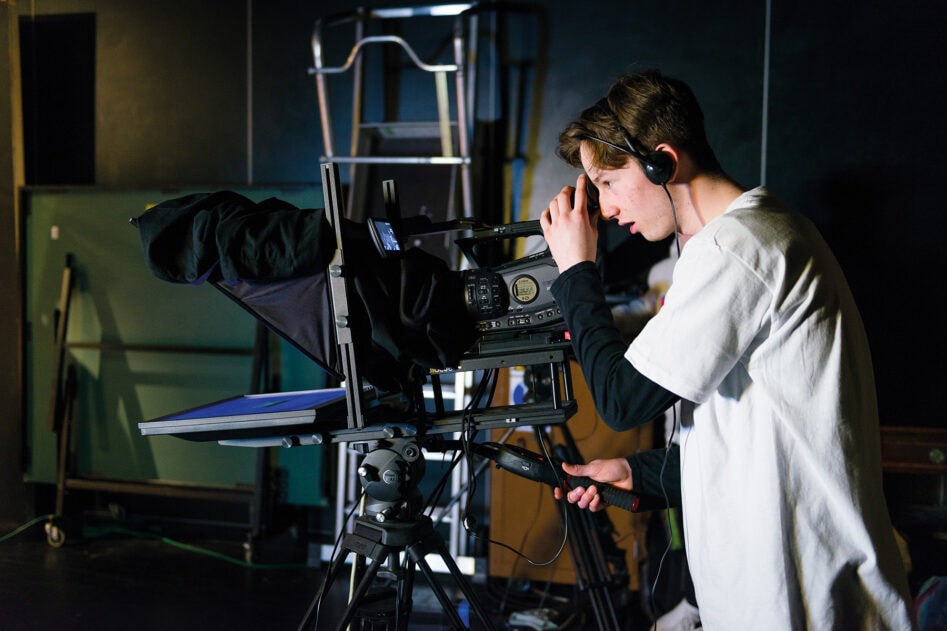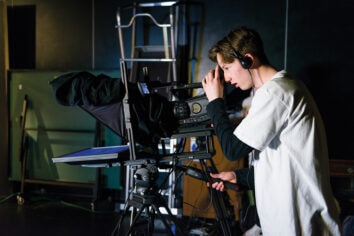 Learn Industry Specific Skills
This programme will equip students with an understanding of how to produce still and moving images and the academic and practical skills required to specialise in their chosen field.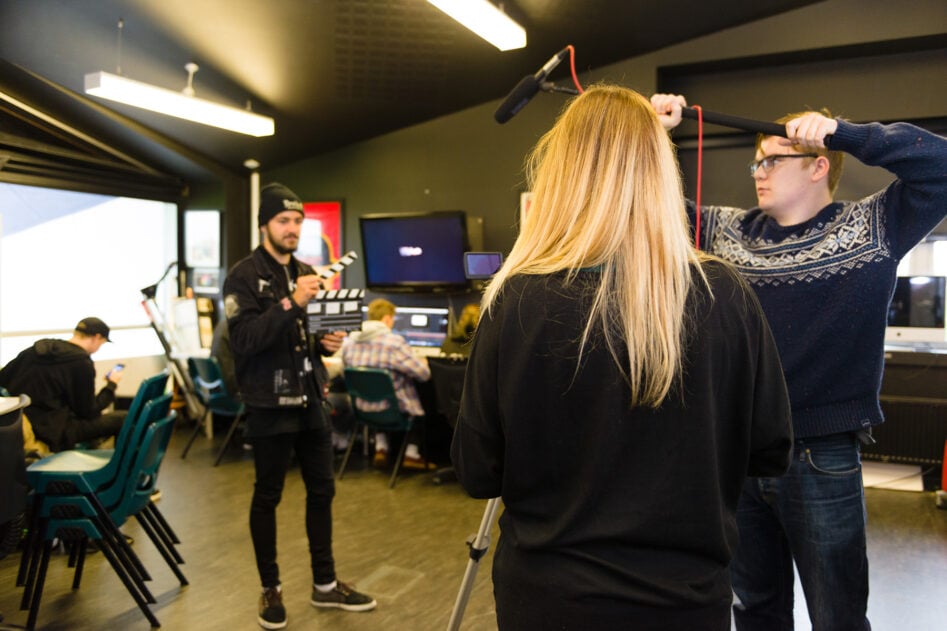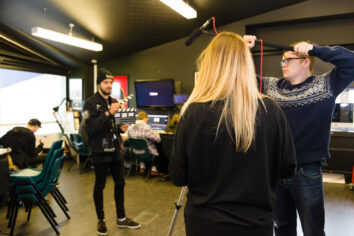 Students will have opportunities to work for local, national and international media and photographic companies and produce content for websites, TV channels and online magazines. The programme intends to take a 360 approach to studying media.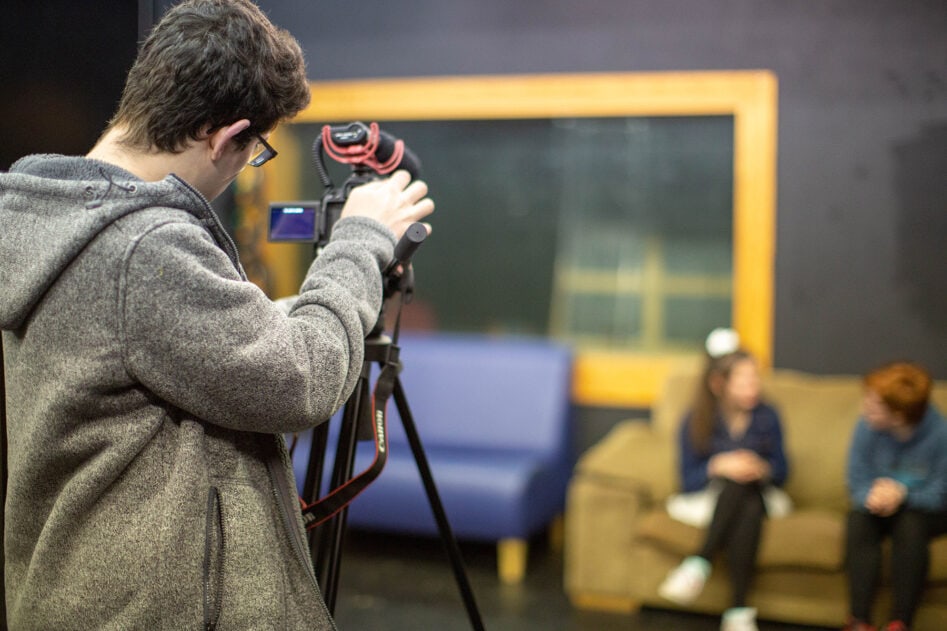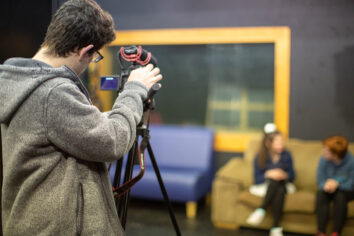 As part of an intensive, practical-based course you will have the opportunity to study photography, filmmaking and other associated technologies while evaluating the suitability of a variety of methods and techniques used within digital content creation.
WHAT WILL I LEARN?
You will initiate and develop distinctive and creative work within various forms of aural, visual, audio-visual and other electronic and digital media. On successful completion of this course, you will be able to competently use the processes involved in pre-production, production, distribution and circulation.
First Year Modules:
Introduction to Contextual Studies
Photographic techniques
Moving Image Techniques
Visual Design and Graphic Techniques
Applied Factual Production
Self-directed Production
Second Year Modules:
Advanced Contextual Studies
Content Creation
Professional Promotion
Professional Engagement, Awards and Competitions
Showcase Production
Read More
WHERE WILL IT TAKE ME?
Following this course you can continue your studies within the college to top up your degree to a bachelor's in applied media or alternativley enter the industry. This course could provide you with the training to be a Freelance Photographer, Image Processor, Picture Researcher, Photo Retoucher, Videographer Film Director, Graphic Designer or Animation Producer.
Assessment Arrangements
This course is assessed purely through coursework with no examinations. Assessment can be tailored around the role you'd like to take within the industry.
Entry Requirements
To gain a place on this course you will need a total of 48 UCAS points including a minimum equivalency of one A Level, in addition to GCSE English and Maths at Grade C/4 or above.
Additional Information
UCAS Code: W601
Duration: Two years full time., four years part time
Location: Truro
Awarding body: University of Plymouth
Do you have a question that we haven't answered so far? Talk to our admissions team. We're here Monday-Friday 8.30am-4.30pm.
What you could earn
Photographers, Audio-visual and Broadcasting Equipment Operators
Advertising and Public Relations Directors
Advertising Accounts Managers and Creative Directors
Journalists, Newspaper and Periodical Editors
Marketing and Sales Directors
Marketing Associate Professionals
Market Research Interviewers
Print Finishing and Binding Workers
Annual openings in Cornwall
11
Annual openings in Cornwall
7
Annual openings in Cornwall
7
Annual openings in Cornwall
6
Annual openings in Cornwall
110
Annual openings in Cornwall
67
Annual openings in Cornwall
10
Annual openings in Cornwall
1