This Diploma prepares you for employment as a diagnostic technician in the fast paced and ever evolving world of the automotive industry. This course is split 60:40, classroom-based theory and workshop-based skills development and assessments and is for learners wanting to improve diagnostic ability and independent thinking in order to identify and rectify vehicle faults. This course is well known amongst the UK automotive industry. We have incredible training resources here at Truro College, enabling you to learn on some of the most up-to-date and cutting-edge equipment, fully preparing you for your career in the automotive industry.
Cutting-edge Equipment
Experienced tutors
Industry-standard facilities
Practical Learning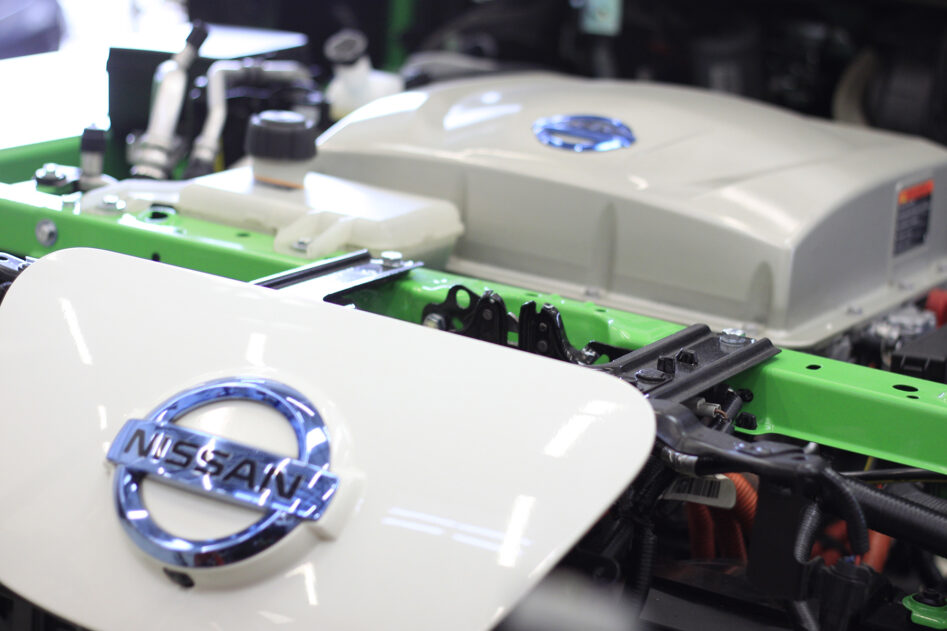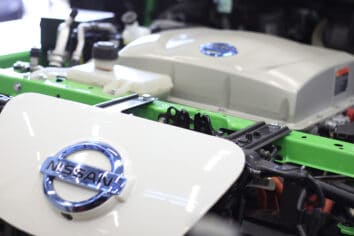 We have two fully equipped workshops at Truro College, with a huge range of different vehicles, tools and cutting-edge diagnostic equipment.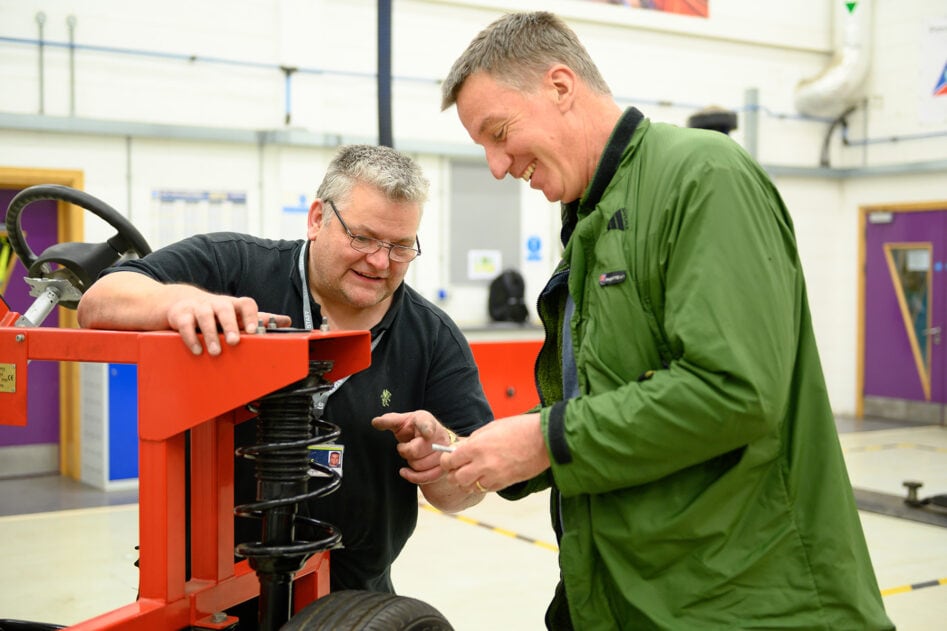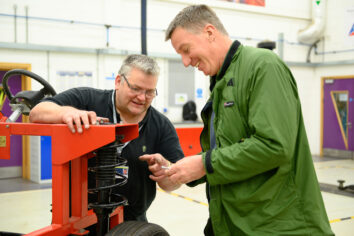 Learn from industry experts
All our staff are from industry and will help guide you through the challenging twists and turns of vehicle diagnosis in an industry that is evolving at such a rapid pace.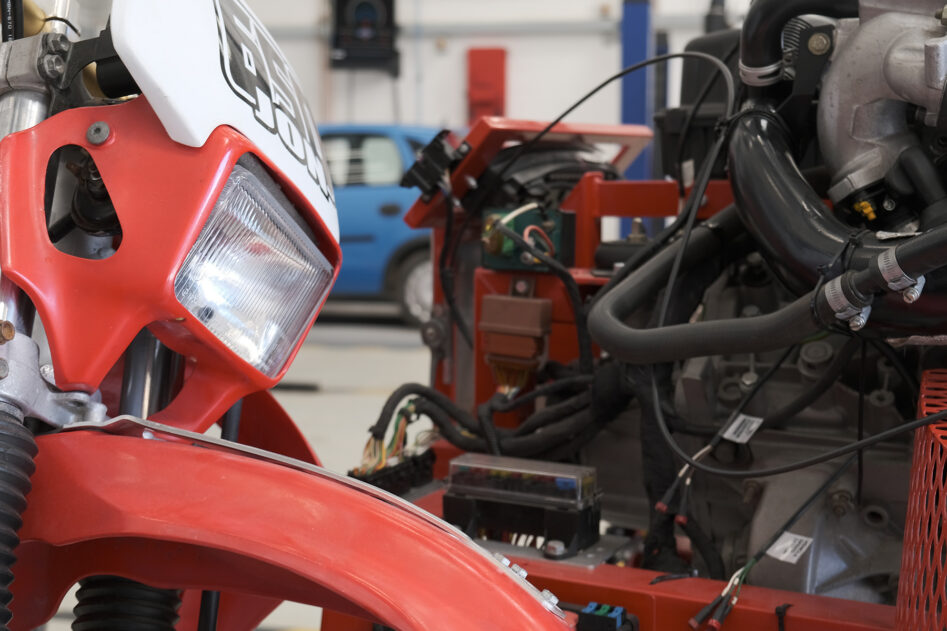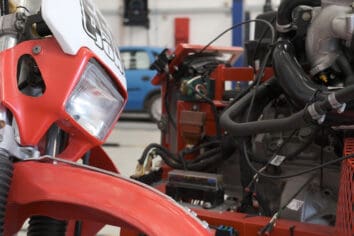 This course covers all aspects of light vehicles, including engines, suspension, braking, transmissions and electrical.
WHAT WILL I LEARN?
There are eight units in total. This will include Health & Safety in the workplace, materials and fabrication, tools and measuring devices and vehicle inspection. This course is largely focused on diagnosing and rectifying faults across various systems, these include electrical faults, engine faults, chassis system faults, transmission and driveline faults.
Practical assessments, theory-based coursework, written assessments and online multiple choice tests are completed to ensure a comprehensive understanding of each unit covered.
By the end of this course, you will be an independent thinking diagnostic technician, experienced in complicated diagnostic procedures on modern light vehicles.
WHERE WILL IT TAKE ME?
Upon completion of this course, you'll be a qualified light vehicle Diagnostic Technician. You will have expanded your skills and have better confidence and opportunity to progress into the industry and build on your career. Alternatively, you could continue your studies at university level, or progress onto a work-based qualification such an Apprenticeship. 
Entry Requirements
Level 2 Diploma in Light Vehicle Maintenance and Repair, Grade 4 GCSE or equivalent in English and Maths.
Additional Information
Steel toe cap boots, overalls and protective glasses (PPE).
Do you have a question that we haven't answered so far? Talk to our admissions team. We're here Monday-Friday 8.30am-4.30pm.
What you could earn
Mechanical Engineers
Vehicle Technicians, Mechanics and Electricians
Electrical and Electronics Technicians
Electronics Engineers
Assemblers (Electrical and Electronic Products)
Electrical and Electronic Trades
Electrical Engineers
Electricians and Electrical Fitters
Annual openings in Cornwall
12
Annual openings in Cornwall
64
Annual openings in Cornwall
12
Annual openings in Cornwall
3
Annual openings in Cornwall
5
Annual openings in Cornwall
20
Annual openings in Cornwall
11
Annual openings in Cornwall
48