Lessons will be held in a professional commercial salon environment where students will practice new skills on training heads in preparation for client services. Students will be provided with opportunities to research and investigate the history of hairdressing and the importance it plays in today's hair fashions.
Students will discover the importance of English and Maths and the important role they play in the industry from timing services, mixing and measuring chemicals, reading manufacturer's instructions and so on. Students will learn to adapt communication techniques to meet a variety of social and cultural needs.
Small classes
Experienced lecturers
Industry-standard facilities
Industry links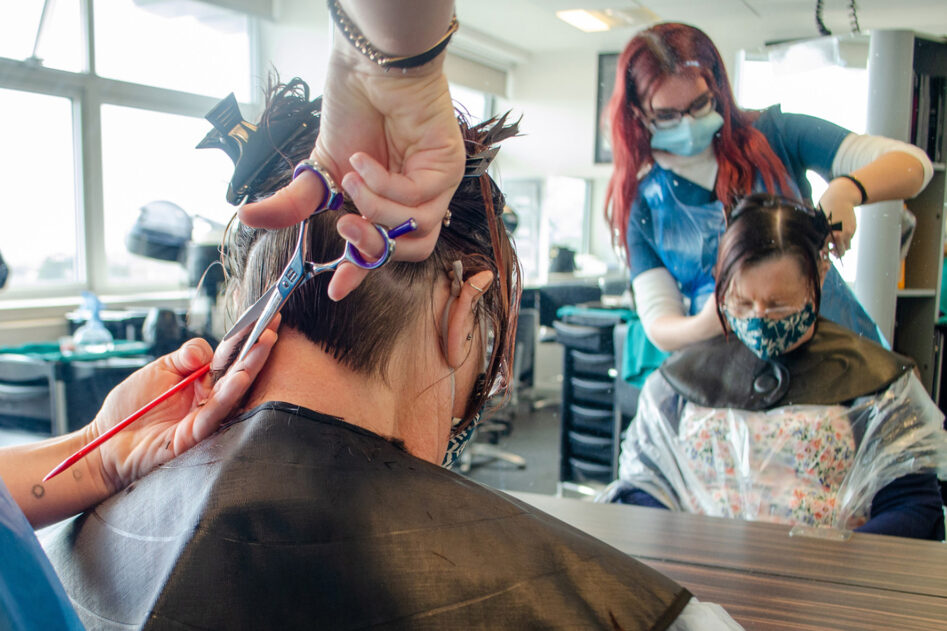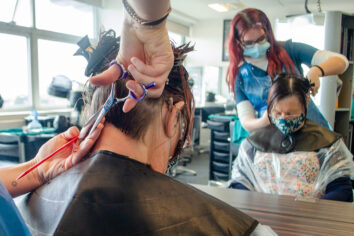 Analyse hair and skin structure
Why is some hair curly? Why do we all have different coloured hair? Does everybody's hair grow at the same rate? You will explore these processes and understand the answers to these questions.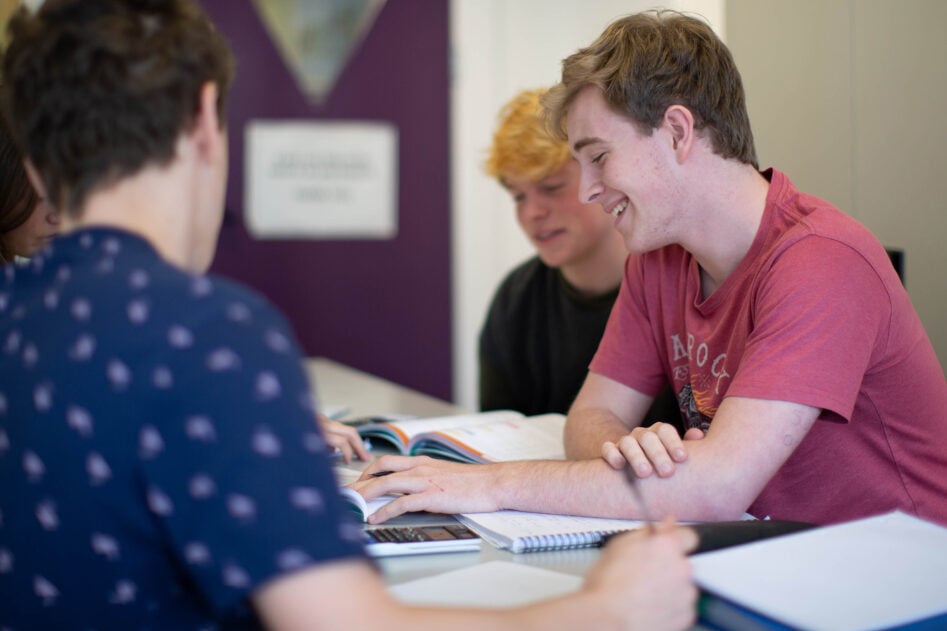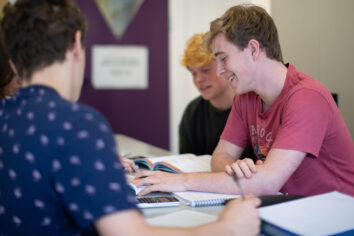 Discover the importance of English & Maths
Discover the importance of English and Maths skills and the important role they will play in your professional life, from timing services, mixing and measuring chemicals, reading manufacturer's instructions and so on.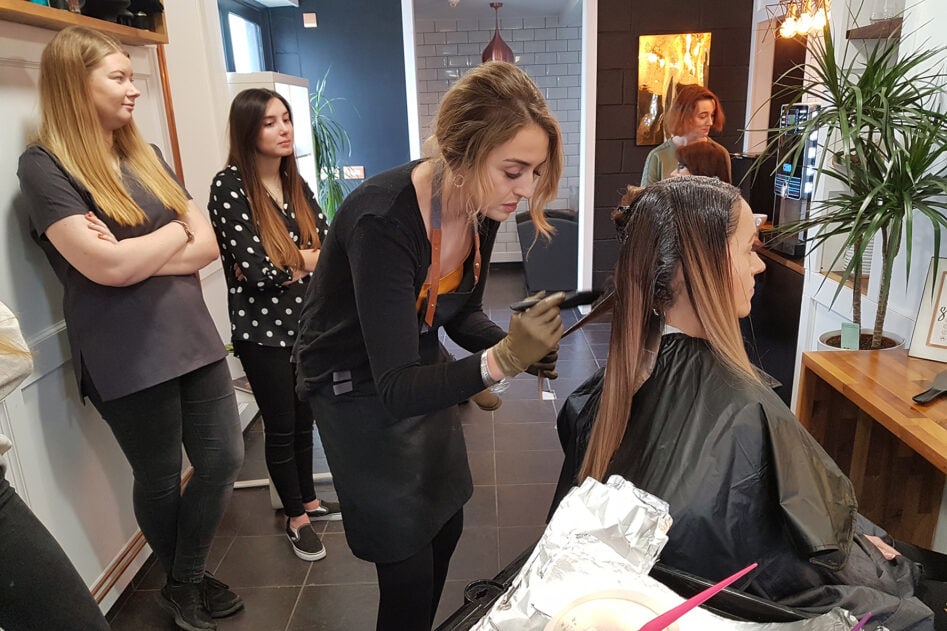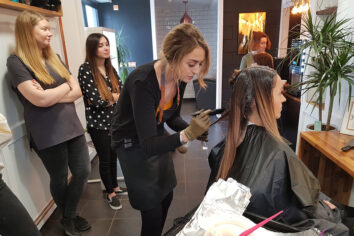 Develop practical skills in the creative art of cutting and dressing women's hair, effective shampooing and conditioning, the artistic skill of colouring and lightening hair and providing a good consultation service for clients.
WHAT WILL I LEARN?
There are seven mandatory units with the addition of three optional units:
Mandatory Units
Working in the Hair Industry
Health and Safety
Client Consultation
Shampoo and Condition the Hair and Scalp
Cutting
Colour and Lighten Hair
The Art of Dressing Hair
Optional Units
Perm and Neutralise Hair
Create an Image Based on a Theme
The Art of Colouring Hair
Salon Reception Duties
Read More
WHERE WILL IT TAKE ME?
Opportunities are many and varied for the enterprising hairdresser from small salons to large high end city salons, ocean liners, television and theatre work. Progressing to a Level 3 hairdressing course will enable students to stat their own business or franchise. Upon completion of levels 2 & 3 in hairdressing, Higher Education courses will qualify students for teaching, training or assessing positions. Qualifications include:
Level 3 Diploma in Women's Hairdressing
Level 2 Diploma in Barbering
Advanced and Creative Hair Professional Apprenticeship
ASSESSMENT ARRANGEMENTS
Achievement in this subject is dependent upon excellent attendance, punctuality and effort. Students will learn in a friendly atmosphere, using a variety of assessment methods:
Written assignment work that is conducted as homework.
Formal assessment of practical skills in a commercial salon environment on paying clients
Discussions and presentations
1:1 tutor sessions
An online exam for each unit
A formal assessment for each unit that tests practical skills and theory
ENTRY REQUIREMENTS
GCSE grade 4 in four subjects with at least one of these in English or Maths.
INFORMATION & SUPPORT
The College encourages all students to read widely and conduct their own research into the ever changing world of the Hairdressing industry. Students will be supported in their work throughout the course to enable them to be productive and to help track progression.
ADDITIONAL INFORMATION
A one-day-a-week work placement is a mandatory requirement for this course. It must equate to 45 days or 315 hours.
Upon enrolment a kit and uniform will need to be purchased to complete the qualification.
Do you have a question that we haven't answered so far? Talk to our admissions team. We're here Monday-Friday 8.30am-4.30pm.