There is so much more to Film Studies than simply watching films. When watching a film, we might regard it as relaxation or escapism. However, the in-depth study of film involves coming from a very different starting point. As well as gaining an appreciation of film as an art form in terms of its visual storytelling, studying film can enhance your understanding of the world and its competing values, attitudes, and beliefs. Our course also incorporates a creative production element where you will be able to put what you have learnt into practice by making a short film or writing a screenplay.
Film Studies is an extremely enjoyable and worthwhile subject to study. Expect to be constantly challenged and excited by the course! Not only will it change the way you watch film, but more importantly it will challenge you to think in new ways and question your perspective on a whole host of issues, such as the representation of race or gender. Studying film allows you to understand important issues and developments within history, society, and culture, using film as the medium with which to gain a greater insight into these areas.
In addition, the development of deeper critical and creative thinking gained by studying film can enhance many different career paths and is a much sought-after transferable skill in both employment and further study.
Learn creative skills
Excellent academic & technical support
Outstanding facilities
Small class sizes
Growth industry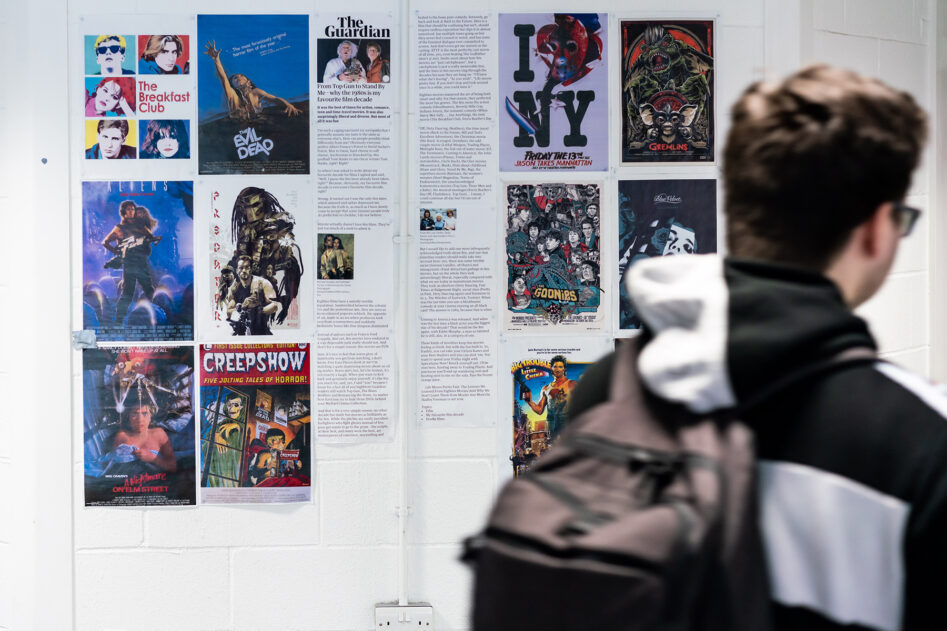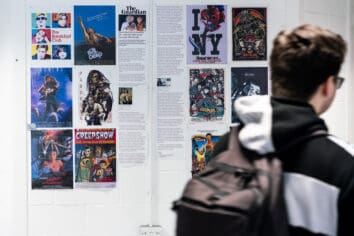 Studying film enables you to see the world in a different light and develop a wide range of transferable skills for further education, work, and life, including creative & critical thinking, emotional intelligence, analytical & research skills, and technical competencies (e.g. film editing).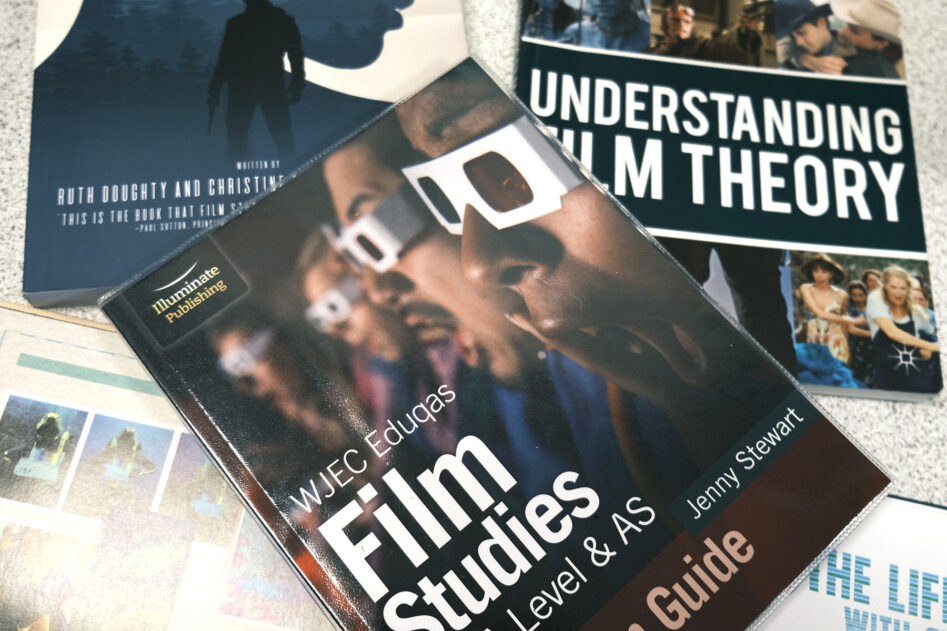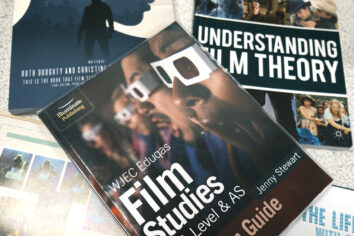 Dedicated and creative staff
The Film Studies lecturers are friendly, supportive, and offer high level pastoral, academic and technical support to help you realise your creative potential. Each individual has their own specialism, industry experience and technical skills which together build an outstanding teaching team.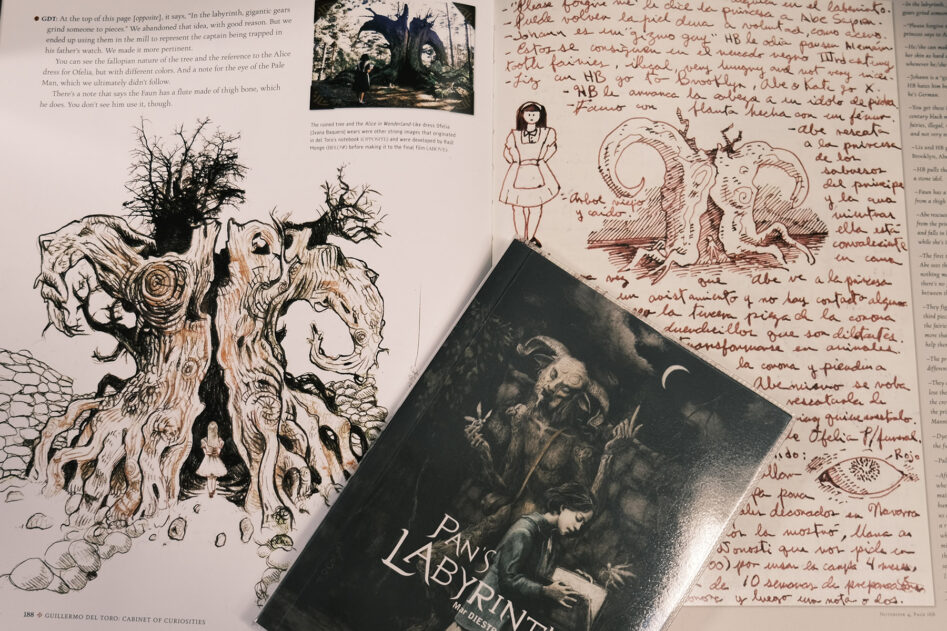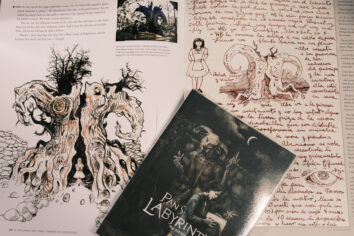 Study films of depth and substance
Study important and inspiring films from acclaimed directors such as Alfred Hitchcock, Spike Lee, Guillermo del Toro, Edgar Wright and Jonathan Glazer. From silent cinema to contemporary Hollywood, the films studied have great critical reputations. They are films of depth and substance which have been chosen to offer rich and interesting analysis. They represent different time periods and different moments in history showing alternative representations of culture and people.
WHAT WILL I LEARN?
The A Level First year will cover the following topics:
Hollywood 1930-1990
American Independent Film
British film
European Film
Film Production
The A Level Second year will cover the following topics:
Global Film
Documentary
Silent Film
Experimental Film
Short Film
You will study the key elements of film form including cinematography, mise-en-scène, editing, sound and performance. You will also study the contexts of your chosen films and what was happening when the film was made. What can the film tell us about history and society at that time? You will study the films in terms of the representations they present or challenge. You will also explore the specialist film areas of Spectatorship & Narrative, Ideology, the Auteur and Critical Debates surrounding Film.
Your achievement in this subject is dependent upon excellent attendance, punctuality and effort. You will learn in a friendly atmosphere, using a variety of assessment methods including essay writing, presentations, timed exercises, group & pair work, tests and review meetings.
WHERE WILL IT TAKE ME?
Careers: Career paths include practical avenues such as Filmmaking, Directing, Producing & Editing. However, a qualification in Film also allows you to move into theoretical pathways such as Film Criticism, Journalism, Teaching and Education.
Progression: You can progress from this A Level to a creative art or visual culture-based degree. Film Studies is also an excellent subject to complement many courses, such as Media, English, Psychology, Sociology, Photography, Art and Design.
Assessment Arrangements
At A Level there are 2 exams, each worth 35%, and a 30% assessment of production work. The exams are 150 minutes long and consist of answering 3 extended response questions on Component 1 and 4 extended response questions on Component 2.
There is also a creative production element which allows you to showcase the filmmaking or screenwriting skills you have developed during the course:
Short Film (video)
Short Film Screenplay (with storyboard)
Evaluative Analysis
Entry Requirements
For all A levels a minimum of five GCSEs at Grade 4 or above in appropriate subjects, to include English Language or Literature and/or Maths at grade 5 or above is required.
information & support
We encourage all students to read/view widely and conduct their own research into Film, especially those who wish to study Film or Media at degree level. We expect you to actively engage with the online resources as well as course relevant textbooks, such as:
WJEC Eduqas Film Studies for A Level & AS (Illuminate Publishing 2018) by Lisa Wardle, Ellen Cheshire, Mark Ramey, Jenny Stewart
A YouTube playlist introducing you to elements of Film Language & Analysis:
Our evolving course website featuring guides, lessons & interactive resources:
https://artographyfilmstudies.weebly.com/
Do you have a question that we haven't answered so far? Talk to our admissions team. We're here Monday-Friday 8.30am-4.30pm.