The Level 2 Art and Design Diploma encourages you to be experimental with your approach and to explore lots of visual ideas which will lead to you making exciting two dimensional and three-dimensional finished work. You will have the opportunity to explore and discover new ways of working with methods of production and specialist techniques in areas such as drawing, painting, printmaking, graphic design, textiles and sculpture. You will also research the lives and work of other selected artists and designers related to each project. This research will inspire and inform your own creative outcomes alongside developing your verbal and written analytical skills and use of formal art and design language.
Small classes
Experienced tutors
A variety of facilities
Modern equipment
Purpose-built art building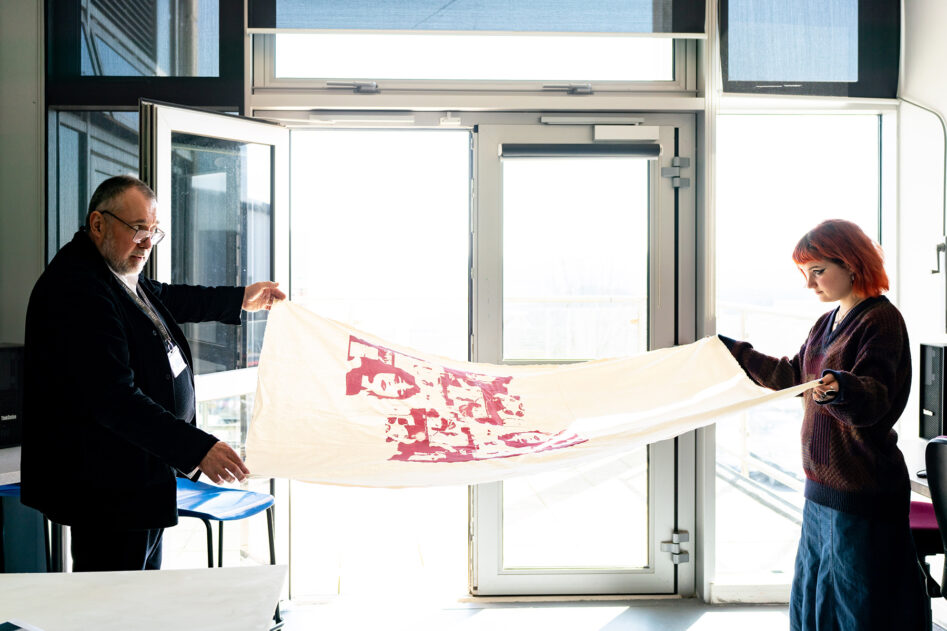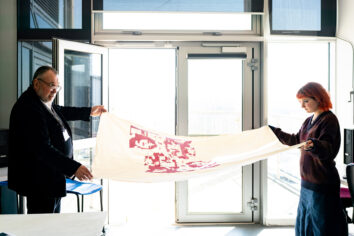 Learn from sector experts
You will be taught by staff with extensive experience who will advance your knowledge and skills to meet the expectations of art and design.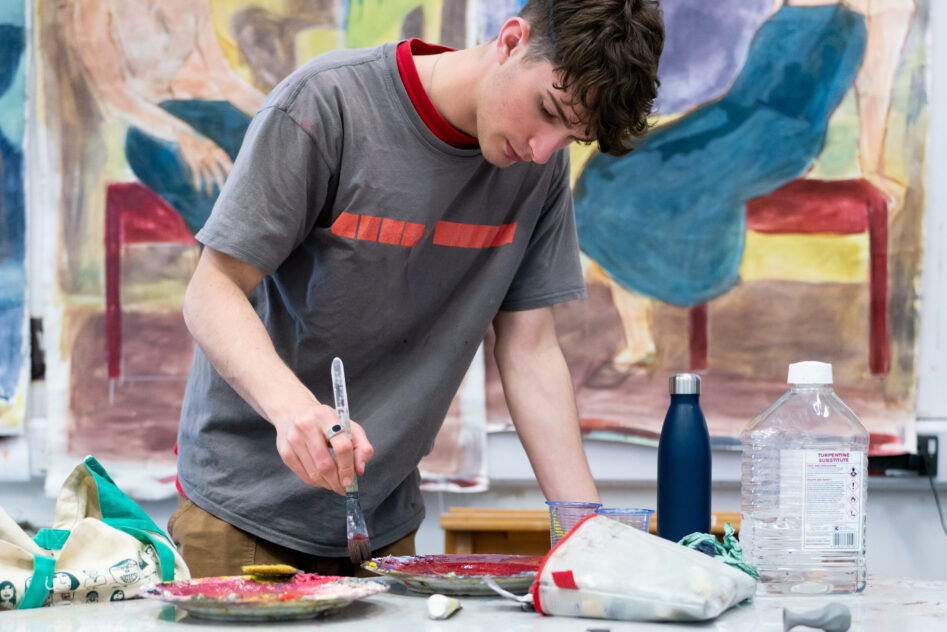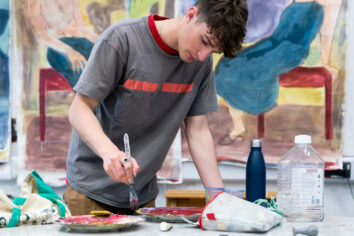 Develop work-related skills
During your tutorial programme, you will also develop personal and work-related skills which will help prepare you for full-time work after you have completed your full-time training in college.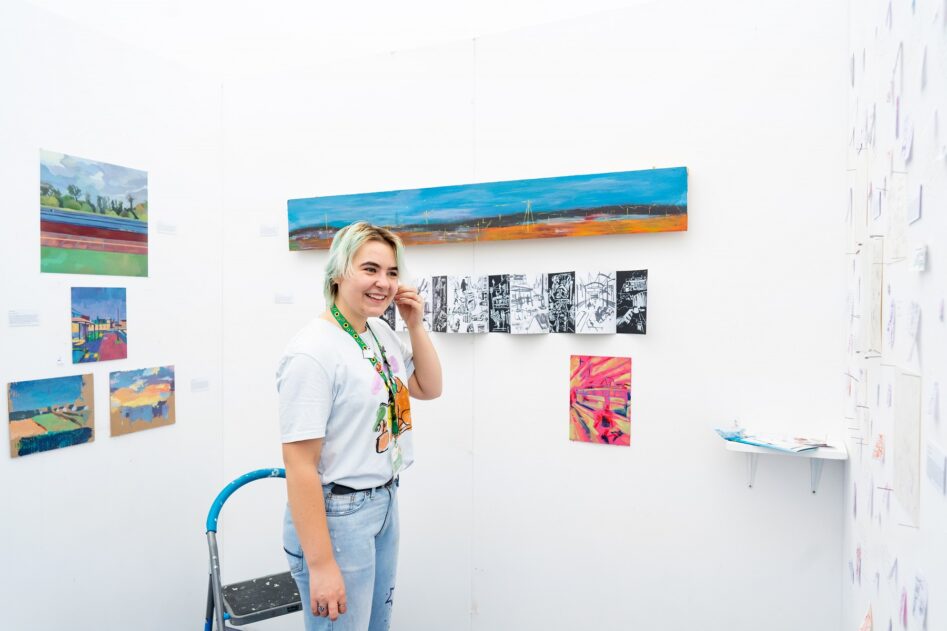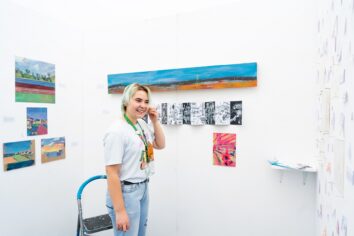 Enjoy professional surroundings
The art and design building is equipped with equipment and resources relating to diverse art and design areas.
WHAT WILL I LEARN?
The Level 2 Art and Design Diploma provides the perfect steppingstone to further study by engaging students in a wide range of media. It enables you to build your skills, knowledge and portfolio in preparation for progression to the Level 3 Extended Diploma in Art and Design or alternatively a range of other qualifications offered at the College.
The course is taught through practical projects and assignments. The projects cover a range of art skills such as drawing, painting, printmaking and crafts such as textiles. You will produce individual outcomes through guided research, ideas, development, media experimentation and evaluation. During the course, we also make research visits to art galleries and exhibitions.
You will have the opportunity to exhibit your artwork at different points throughout the year, which then culminates in a large external exhibition of the whole art department in May.
WHERE WILL IT TAKE ME?
This course will give you the ideal foundation of skills to prepare for further study at Level 3, such as the Level 3 Diploma in Art and Design, or a range of other programmes within the College. During the course you will create a portfolio of diverse work that can be taken to interviews.
Assessment Arrangements
The diploma is made up of eight units, each with its own assessment criteria. Each completed practical project is graded against a unit. All students complete a final personal project which is graded pass, merit or distinction. The grade for this final unit gives the overall grade for the course.
entry requirements
In addition to Level 2 entry requirements, an interest in drawing and making would be advantageous.
Information & Support
We encourage all students to spend their own time sketching, designing or making things. Visiting galleries and exhibitions is an excellent way to see a wide range of artists' and designers' work which can then be used to inspire your own creativity.
Working within the Student Services area, the Student Support team will see you on a one-to-one basis and offer advice and guidance on financial, personal and emotional issues. A professional team of staff work together with your personal tutor to support you so that you can successfully complete your course and recognise pathways to progression after leaving College.
Awarding Body: University of the Arts London
Do you have a question that we haven't answered so far? Talk to our admissions team. We're here Monday-Friday 8.30am-4.30pm.
What you could earn
Artists
Arts Officers, Producers and Directors
Textiles, Garments and Related Trades
Textile Process Operatives
Graphic Designers
Advertising Accounts Managers and Creative Directors
Architects
Product, Clothing and Related Designers
Annual openings in Cornwall
2
Annual openings in Cornwall
9
Annual openings in Cornwall
7
Annual openings in Cornwall
4
Annual openings in Cornwall
45
Annual openings in Cornwall
7
Annual openings in Cornwall
5
Annual openings in Cornwall
27