The course is structured to support and develop your confidence and skills within a professional kitchen. Throughout this qualification learners will develop their knowledge and understanding of relevant health and safety and how to plan for the preparation, cooking and finishing of a variety of dishes. Learners will develop the knowledge, understanding, advanced skills and techniques to prepare, cook and finish dishes which include meat and offal, poultry and game, fish, canapés and vegetables.
In parallel, learners will develop their communication and customer service skills, their awareness of environmental sustainability and their commercial skills, all of which are highly valued by employers. Problem solving and research skills will also be developed. It will allow you to expand your managerial and time management skills as you mentor lower level learners within Spires. You will be encouraged to enhance and evolve your creativity in food and presentation.
Real working environment
Variety of units
Industry links
On-site Restaurant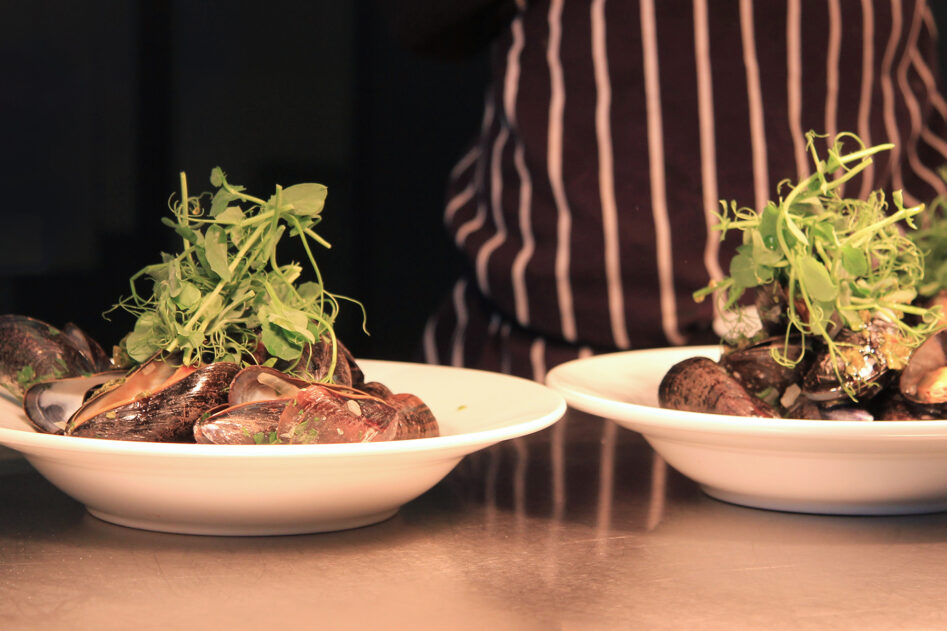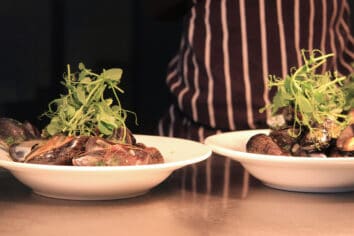 Learn from sector experts
You will be taught by staff with extensive hospitality experience who will advance your knowledge and skills to meet the expectations of the industry.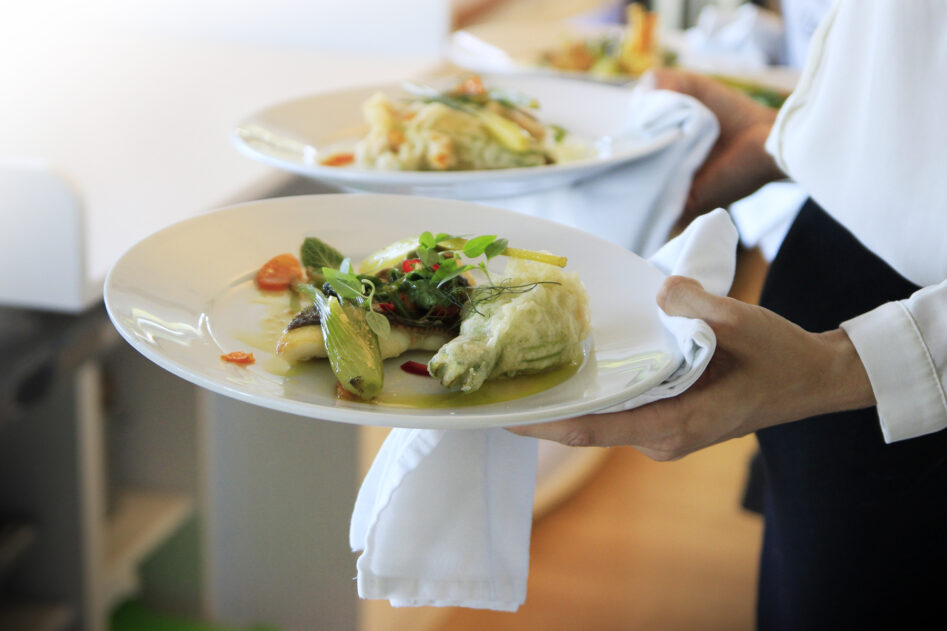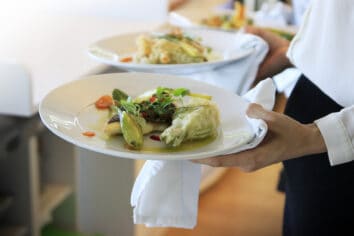 Develop work-related skills
Within the hospitality programme you will develop personal and work-related skills which will help to prepare you for full-time work after you have completed your full-time training in College and through industry placement.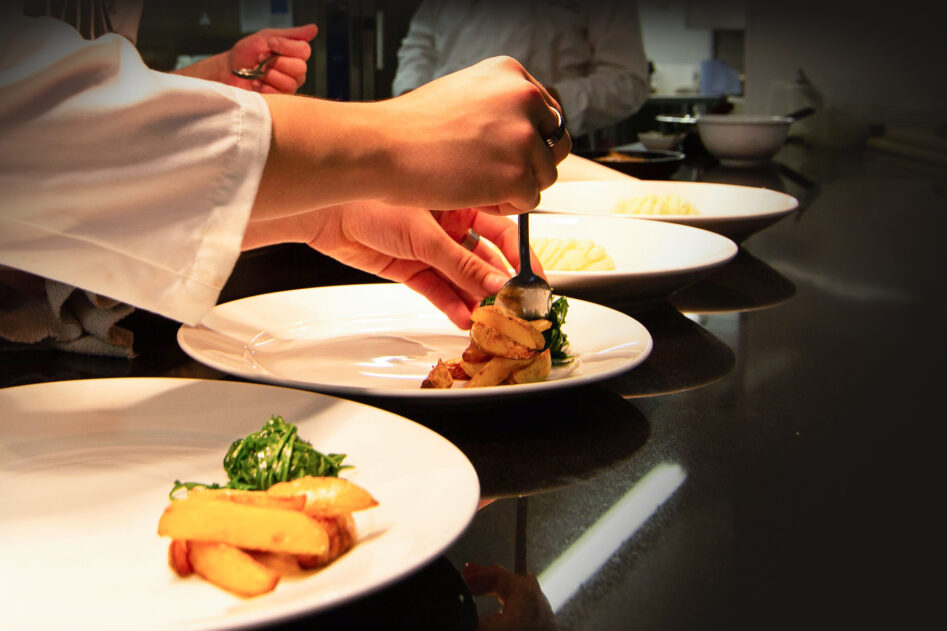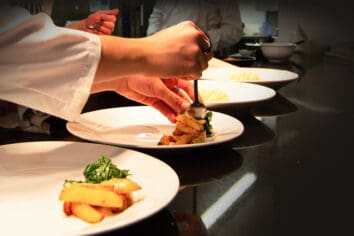 Enjoy professional surroundings
Our 50 cover restaurant, coffee shop/bar and Spires express will ensure all criteria can be met, allowing our learners to gain valuable experience within a RWE (real working environment).
WHAT WILL I LEARN?
The majority of your time at College will be spent in the College's service kitchen and restaurant, as well as the traditional training kitchen where you will develop essential skills. Theory work, which is related to the practical work, is taught in a classroom situation. In the theory units, you cover topics such as advance food hygiene, supervisory skills, health and safety, kitchen operations and kitchen management skills.
In addition to completing mandatory units, learners are required to complete two optional units. A variety of optional units are available which include (this list is not exhaustive): Produce petits fours, produce hot, cold and frozen desserts, practical gastronomy, produce biscuits, cakes and sponges and development of working relationships in hospitality.
On this advanced level, practical course you will learn:
Advanced planning for preparing, cooking and finishing dishes
Advanced food safety for catering
Advanced meat and offal
Advanced poultry and game
Advanced fish
Advanced vegetable and vegetarian dishes
Prepare, finish, and present canapés and cocktail products
Advanced hot, cold and frozen desserts
Development of working relationships in hospitality
Supervise a safe working environment in the hospitality industry
Read More
WHERE WILL IT TAKE ME?
Successful completion of this course puts you in a good position for catering roles which require individual responsibility and some supervisory experience. Past students have gained employment with companies such as St Austell Ales Brewery, Rick Steins Group, Paul Ainsworth Group and many other local hospitality businesses.
ASSESSMENT ARRANGEMENTS
Assessment of your practical skills is continuous throughout your program of study and will consist of five graded unit tests and culminating in a final synoptic practical exam. We test your theoretical knowledge too, with two externally set synoptic theory exams. Your tutor monitors your progress and offers advice and guidance so you achieve the most from your study. You learn primarily through practical sessions, though there are theory sessions too.
Entry Requirements
Applicants for a Level 3 programme will normally have a completed Level 2 qualification in Professional Cookery and a GCSE in Maths or English Language or Literature at Grade 4 or above.
If you are interested in a Level 3 programme and have alternative qualifications you would like us to consider, please contact us with your details.
Applicants will be invited to attend an interview and complete an internal assessment. All students will have their literacy and numeracy needs supported within the programme.
ADDITIONAL INFORMATION
All students will need the College's specified Chef and Restaurant uniforms, Chef knives (including knife box) and safety footwear. These will be your personal property and will cost approximately £300. For the duration of your course, we will keep your knives locked safely away after each kitchen session.
Awarding Body: VTCT
Do you have a question that we haven't answered so far? Talk to our admissions team. We're here Monday-Friday 8.30am-4.30pm.