Subjects studied: Level 1 Carpentry & Joinery and Level 2 Bench Joinery at Penwith College and Access to Art & Design at Truro College
Hometown: Newlyn
Former School: Humphry Davy
What's next: BA (Hons) Product & Furniture Design at Kingston University
My story:
When finishing school, Oliver knew that he enjoyed his Product Design lessons but was unsure which course would be right for him. After attending an Open Event at Penwith College, Oliver had the opportunity to look around the state-of-the-art carpentry facilities and felt inspired by the size of the workshops.
Level 1 Carpentry & Joinery ignited Oliver's newfound interest for the trade, having the opportunity to learn all the basic knowledge and techniques that lay the foundations for future projects.
Oliver said: "In the first year you learn all of the first functional joints and how stuff works and what wood grows where."
Oliver then progressed to Level 2 Bench Joinery, a course that introduces more advanced knowledge and provides students with industry-standard machinery to scale their projects to the next level. Because of the flexible structure of the course, Oliver felt that he had time to practice and refine his techniques in carpentry using the College workshops.
Outside of college, Oliver lived and breathed carpentry in his workshop at home and applied the skills he had learnt at College to create functional household items. Oliver prefers a sustainable approach towards carpentry and would often get creative with spare material and off-cuts to ensure there was minimal waste.
Throughout Level 2 Joinery studies, Oliver developed an artistic outlook on carpentry and sought inspiration from other artists to inform his work. Oliver was eager to discover more about what the creative world had to offer and decided to enrol on the Access to Art & Design course at the University Centre Truro & Penwith, to provide him with the stepping stone he needed to study a Degree at university.
During this course Oliver had the opportunity to meet a variety of new people, learn new art mediums and gained further qualifications.
Oliver commented: "The course was really good. I enjoyed learning other forms of art.
"For the first portion of the course we explored photography, life drawing of models, and working with lots of different materials.
"It was quite nice to explore other materials freely and the briefs were very open."
Oliver felt that students could freely express their creativity and choose a final project that suited their skills, such as a book, sculpture or paintings.
The smaller class sizes meant that Oliver had more time to speak with his teachers and receive individual feedback for his projects.
Overall, his favourite project has been, 'Olive', a circular bookcase made entirely from wood that took a month to complete and was inspired by an Art Exhibition in London.
Oliver continued: "I attended an Exhibition in London, with my dad and I was seeing work by a Japanese artist called Isamu Noguchi."
Oliver was immediately inspired by Noguchi's work and wanted to try a similar style and form with wood, creating 'Olive'.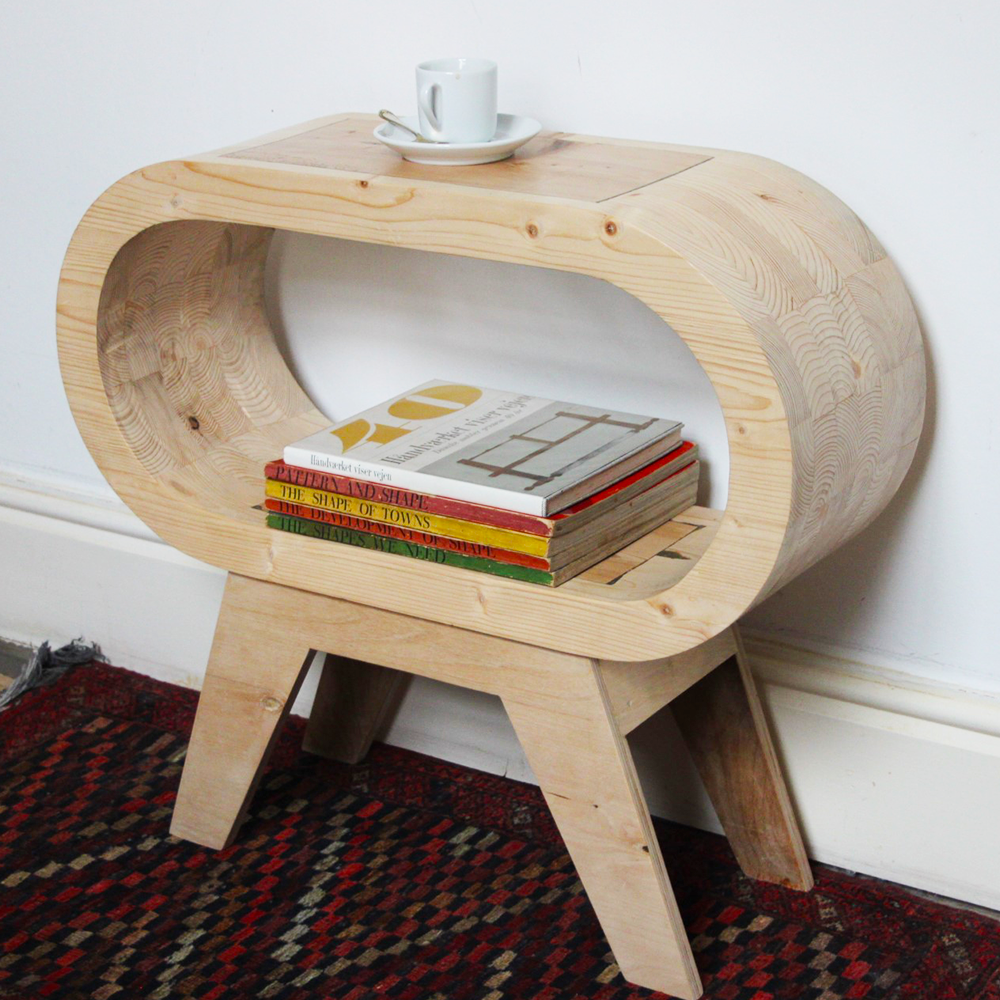 Oliver now has a vast portfolio of practical and theoretical knowledge that has seen him successfully apply to study BA (Hons) Product and Furniture Design at Kingston University. He hopes to work abroad during the optional placement year and discover new cultures to inspire his work.
Oliver said: "The ultimate goal is to have a design picked up by a company like SCP, a major furniture distributor in London and have it produced. They sell lots of lovely things and my dream would be to have something in there."